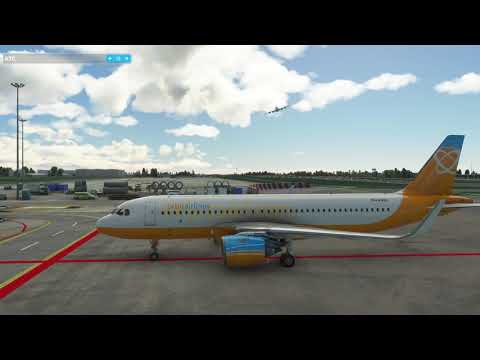 Do you have any add-ons in your Community folder? If yes, please remove and retest before posting. No
Are you using Developer Mode or made changes in it? No
Brief description of the issue: Live AI Traffic only phases in a few miles out. I sat holding short RW06 EHAM and normally could see planes for a loong range, now i saw them "spawn" in only one or two miles out on Final Approach. (short drawdistance)
Edit: It also hapenned at cruise alt, there were multiple planes around me, normally i'd see contrails or lights, or even the plane. Didn't see nothing, but i could hear them on ATC.
Provide Screenshot(s)/video(s) of the issue encountered: Didn't capture unfortunely, will try next time.
Detail steps to reproduce the issue encountered:Hold short at a runway, hear the ATC talk to the AI planes, and wait for them to show up, draw distance is extremely short.
PC specs for those who want to assist (if not entered in your profile) 5800x, RTX 3070 TI, 32GB on high/ultra spec at 1440P
Build Version # when you first started experiencing this issue: SU5 original + Hotfix 1
Are you on the Steam or Microsoft Store version? MS Store
Did you submit this to Zendesk? If so, what is your ticket #? 116141