you are right. for me most important is flyiing, behavior of the aircraft in the air !
Yes we plan to make wheels/skis combination. But we are still looking for a good wheels/skis drawings or detailed images to understand how to mount them properly and perhaps make some animation to skis.
This has potential from the looks of the outside model. Hard to judge the interior right now, obviously. Take your time, don't rush it.
Windshield and Gauge Glass reflection test.
YPKG, Kalgoorlie, Goldfields-Esperance, Western Australia, -30.7707,121.4676
Is someone on the team working on the interior already or you have not started that part yet? I see some improvements comparing to previous videos in terms of the shapes in the cockpit (the round panel lines look smoother).
Everething still WIP. Usually the designer has to find the compromise between the real model and the virtual one to make it suitable for the certain game visual limitations and decrease amount of unnecessary polygons.
Bravo! What an excellent answer. Sometimes I think we forget to have fun with the aircraft and get too caught up in "study level" aircraft.
Good luck with your release and we'll see you in the skies!
Very much looking forward to this for bush flying in the sim- also a much loved skydiving aircraft for me in my younger days
This looks very promising, but one accurate detail i´m missing is this arch which the pc6 cockpit has.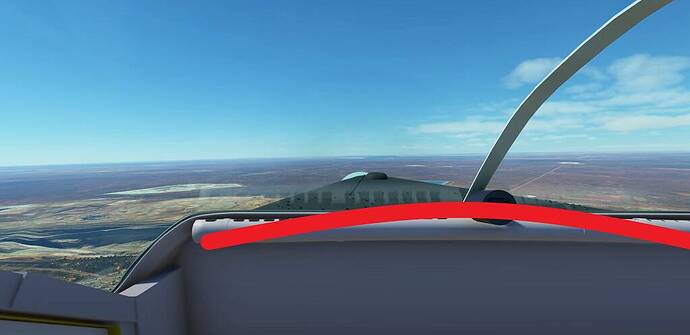 At this developing phase we decided to make a very "light" windshield with the minimum amount of polygons, because a huge amount of polygons will come with the gauges. Usually hundreds translucent polygons significantly reduce FPS and creates uncomfortable stuttering. We must constantly keep this polygon balance because PC-6 could have a low FPS at the middle PC.
Nice, one of only two upcoming payware aircraft I'm looking forward to (the other being the Aerosoft Twotter).
Will be fun doing Neil Birch's UK farmstrips with this in addition to the customary PNG runs.
Thank you Johnny! We are working on this!!!
There is NOTHING else you are looking forward to?
Come on!
Not many aircraft have been announced - and especially not the type of aircraft I have for previous sims and that I like to fly. So yes - these are currently the only two that haven't been released that I am looking forward to. Why is that a problem?
We have a very good news!

Finally we found the best material settings for the gauges glass with a very natural translucent reflection on a glass! Testing the translucent reflection on a compass glass with the new Armorpaint livery::
Goldfields-Esperance, Western Australia
Finally someone has realised the Pilatus PC-6 is just too good not to have in the sim. The PC-6 -is the only reason I still have X-plane on my pc. If you want additional testers please reach out to make it as good as possible. Thank you ! Where do I send my money?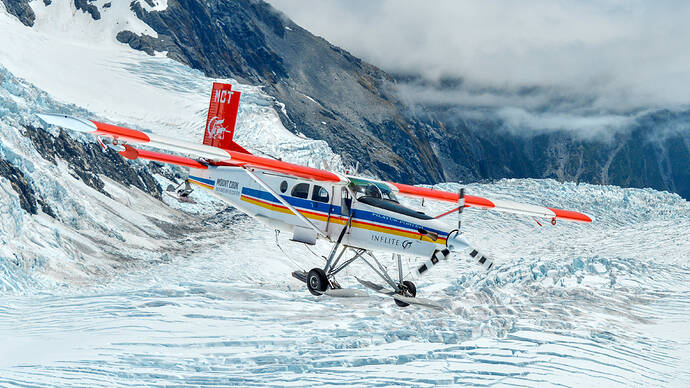 I was a skydiver IRL during 35 years (now too old to practice) and I have a lot of hours in PC-6s, even landing with (not too often), I also spend hours with the FSD PC-6 in FSX, so i'll love to have a good one in MSFS.
Some wishes:
The F-GODZ livery is well known in Europe and the plane have a really interesting story.
Use a PT6 A35 turbine (most of PC-6 are now equipped with this one)
Do your best to simulate the "braking effect" in fast and steep descents (don't know how, FSD did it well in FSX), it's one of the most important particularity of the PC-6.
Give us a version with skydiving equipments and the panoramic door (search for F-GODZ pics)
Please, please use steam gauges !
And last but not least, the SOUND, to have a real good feeling !
I noticed actually wheels are too small
Impatient to fly it !