what is the version number?
I have no update on simmarket.
BR
Interestingly enough, one of our 777 sims has an aircraft carrier in Victoria harbour too!
Saying that, I can neither confirm or deny that a touch'n'go is possible in a lightly loaded 777
Sorry, I missed to check the checkbox, that a notification would be sent to my users!
The new version should be v1.2.
The following text is copied from the email, that you would have received (if I had checked the checkbox):
"You will find the link to download this update in your user account → orders listing → order number:"
Can you see version v1.2 if you navigate as described?
I will anyway create another update, that just improves the format of the description and now also should provide the email notification.
ok, thanks.
I got it.
KaiTak1998-MSFS-01-02 right?
I have made this new video, in which the scenery is only supporting act, while the main role is taken by the fantastic IGS13 approach itself, shot from fantastic air-to-air perspectives (and some sequences from the cockpit):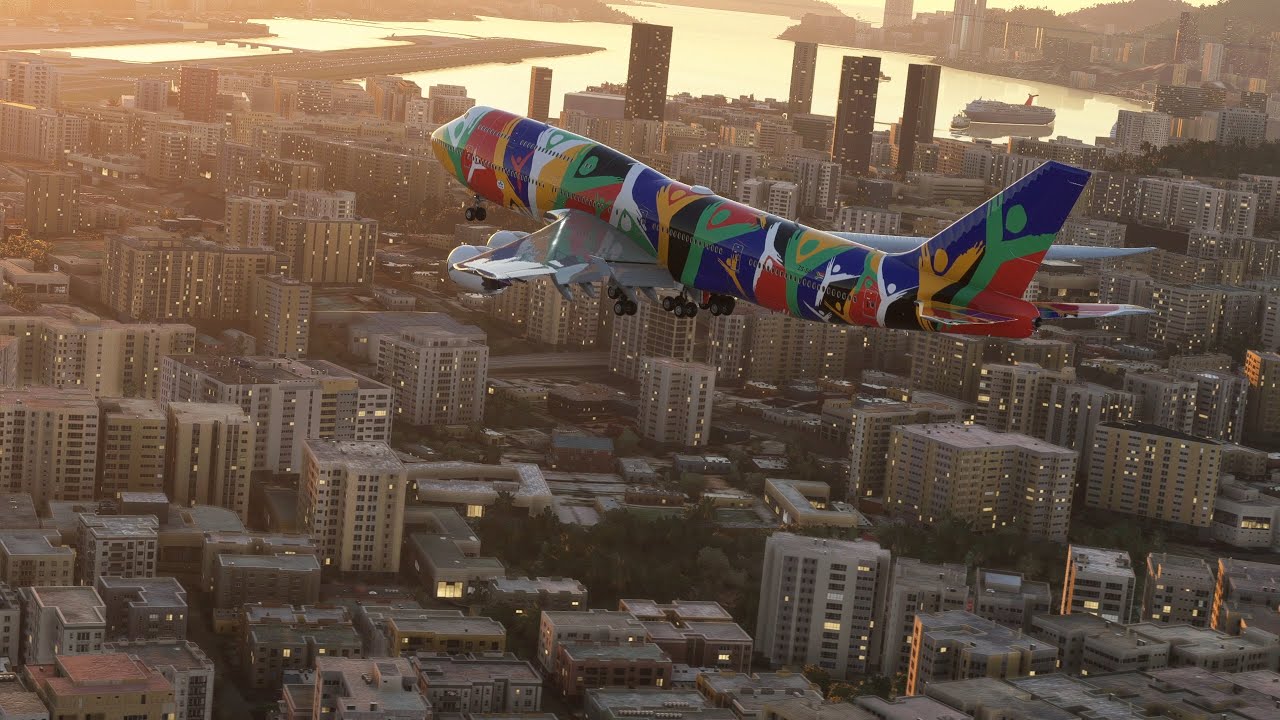 Finally I can report an update about that: My Kai Tak is available in the MarketPlace now, both for XBox and PC! Just visit the market place and find it there under VHHX KAI TAK AIRPORT from MODEL INSTRUMENTS.
Hi Martin -
Apologies if this is answered elsewhere.
Is your Kai Tak airport compatible with the Samscene3D HK City Times on Xbox?
Thanks.
Finger hovering over the buy button!
Hi,
I fear it is not compatible because the exclusion file, which Samscene is offering, can not be installed there. But I will try to contact the developer of the Samscene addon so he maybe can provide me the details how to integrate the exlcusion into my airport. That would resolve all issues.