Many have commented on the over abundance of Trees in MSFS,
This evening I took a nostalgic trip to NYC, and flew the Hudson River VFR Corridor.
Imagine my surprise as I approached the Statue of Libery, to see this Pleasure Boat, anchored close to the Island. Maybe it got abandoned a few decades ago. ?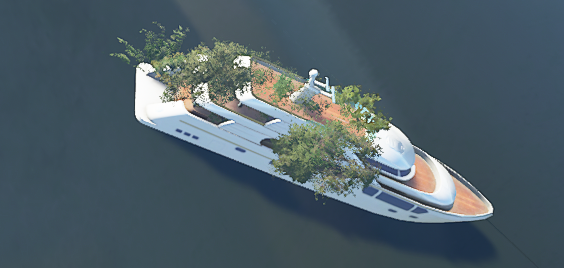 But really, how "Artificially Intelligent" is to to plant Trees on boats !!!
Also, The_Verrazano_Narrows_Bridge is completely Filled in under the roadway
Did not get a Screen shot, but it obviously is not a dam wall, like it appears in MSFS.
Maybe in MSFS, it's intentional, to stop Crazy Pilots from flying under it ??
======================
No sign of the USS Intrepid either
Now that WOULD be a good place to have Planted a LOT of Trees !!!