I plan to make a reimagined G1000 hardware interface for MSFS - part of it might eventually have a layout a bit like this …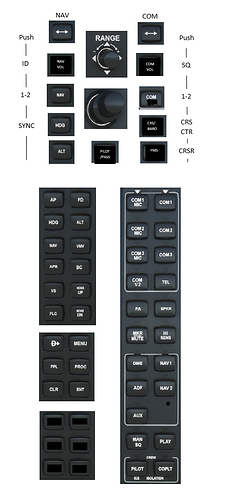 Firstly, I'm wondering if anyone can point me towards where I can buy momentary, tactile buttons with a similar look and feel or for information about buying/making button caps for commonly available (and cheap!) buttons like these …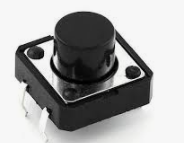 Next, you can see from my design that the multiple dual rotary encoders have been rationalised into just one, with buttons to select which function it currently has. This is because they're expensive! Several manufacturers produce them but I can only find the outer knob covers that go on them here. Does anyone know where else I can get them from or do people print their own?
Finally, for now, I'm seeing conflicting information about how to work with MSFS data. I've had success in FSX with an mbed dev board (LPC 1768) where I could send button presses from my test interface to FSX then light an LED with data back from the sim where needed. I'm wondering what the state of play is at the moment with MSFS.
I'm already following Any interest in Arduino + Rotary Encoders and MSFS2020?, How to monitor or find out what button is connected to what Event ID?, G1000 with simconnect and other interesting stuff on here.
Thanks,
Paul.