Are you using Developer Mode or made changes in it?
No
Have you disabled/removed all your mods and addons?
No
Brief description of the issue:
Is anyone having this issue in CN Tower, it looks like it became slightly deformed with World Update 11?
Provide Screenshot(s)/video(s) of the issue encountered: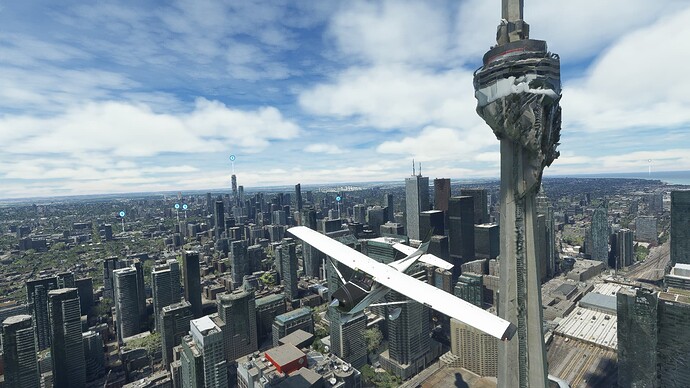 The picture below illustrates how the CN tower was represented in the past: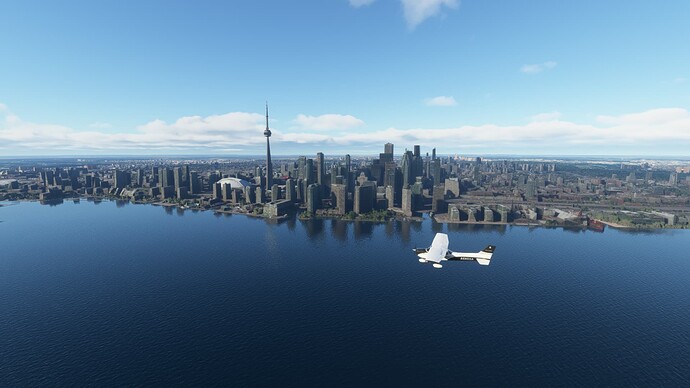 ICAO or coordinates (DevMode > Options > Display position)
I think is safe to say that if you takeoff from CYTZ and turn to the main city (Toronto) you will observe this tower having this annoying issue.
Detailed steps to reproduce the issue encountered:
I saw this issue while I was flying the Discovery Flight "Toronto" and saw this.
PC specs:
My laptop is a Dell G5 SE
and its specs are:
Ryzen 7 4800H
16 GB of RAM at 3200 MT/S
1TB of NVME SSD
Radeon Rx 5600M
Build Version # when you first started experiencing this issue:
1.27.21.0