Thank you using the Bug section, using templates provided will greatly help the team reproducing the issue and ease the process of fixing it.
Are you using Developer Mode or made changes in it?
No
Brief description of the issue:
When using instrument views in VR, the focal point of the cursor is misaligned, with the left eye being the correct cursor position, requiring me to close my right eye to interact with switches.
Provide Screenshot(s)/video(s) of the issue encountered:
While these screenshots are from a third party aircraft, Concorde, the issue is the same with aircraft included in the sim. The reason I show this aircraft is that the fuel panel is important to operate to fly the aircraft correctly and it is at a completely different seating position to the pilot, ie. the flight engineer's console, thus requiring me to use instrument views in VR.
First, the normal pilot view to show the cursor correctly aligned

Left eye
Right eye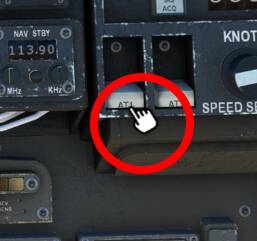 So far so good. Now for the fuel panel instrument view

Left eye (correct cursor position)
Right eye (cursor position out by more than one switch position)
Detailed steps to reproduce the issue encountered:
Go into VR, load up an aircraft like the standard A320 NEO. Press CTRL 3 to go to the gear lever instrument view. Try to move the cursor over the gear lever and note the difficulty the misaligned cursor provides. Close your right eye, like a pirate!, and operate the switch and note the displeasure of having to do this to operate every switch/knob in instrument view.
A320 NEO Instrument View 3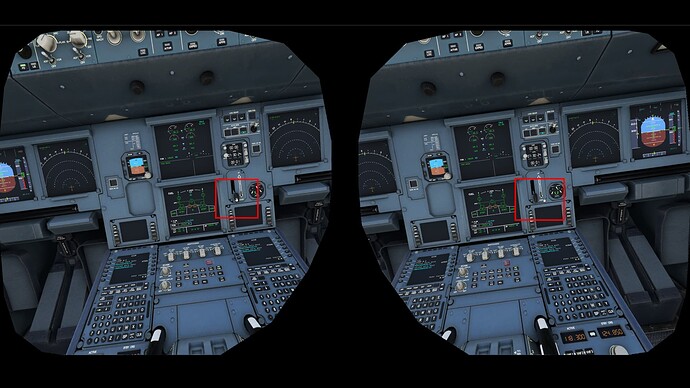 Left eye (correct)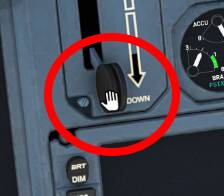 Right eye (misaligned)
PC specs and/or peripheral set up if relevant:
i9 10850K/3080/32GB/SSD/Reverb G2
For anyone who wants to contribute on this issue, Click on the button below to use this template:
Do you have the same issue if you follow the OP's steps to reproduce it?
Provide extra information to complete the original description of the issue:
If relevant, provide additional screenshots/video: