Leg 295, Las Brujas, Cuba to Matthew Town, Great Inagua Island, The Bahamas


DAY06_12.PLN (11.2 KB)
Today, the eastern half of Cuba with a visit to the infamous Gitmo now called camp Justice.
06-12 Las Brujas MUBR 6:40 AM
06-12 Jardines Del Rey Intl MUCC 7:11 AM
06-12 Esmeralda MUES 7:32 AM
06-12 Ignacio Agramonte Intl MUCM 7:43 AM
06-12 Vartientes MUVS 7:55 AM
06-12 Las Cruces MUVI 8:01 AM
06-12 Fundo de Buena Ventura MUSR 8:08 AM
06-12 Guaicanamar MUST 8:16 AM
06-12 Francisco MUAM 8:23 AM
06-12 San Jose Northwest MUCI 8:29 AM
06-12 Jobabo Northwest MUJO 8:34 AM
06-12 El Dormitorio MULA 8:41 AM Bad stuttering, ram use increasing
06-12 Puente Guillen MURU 8:44 AM
06-12 Guamo MURA 8:46 AM
06-12 La Escondida MURO 8:57 AM
06-12 Sierra Maestra MUMZ 9:02 AM
06-12 Campechuela MUCP 9:08 AM
06-12 Pilon MUPL 9:17 AM
06-12 Corral de Rio MUBT 9:39 AM
06-12 Carlos M De Cespedes MUBY 9:58 AM
06-12 Delicias South MUCG 10:06 AM
06-12 Frank Pais MUHG 10:09 AM
06-12 Guardalavaca MUGV 10:23 AM
06-12 Preston MUBN 10:32 AM
06-12 Nicaro MUNC 10:38 AM
06-12 Antonio Maceo Intl MUCU 11:13 AM
06-12 Guantanamo Bay NAS MUGM 11:32 AM Gitmo 19°54'08.4"N 75°05'45.1"W
06-12 Mariana Grajales MUGT 11:48 AM
06-12 Imias MUBC 12:00 PM
06-12 Gustavo Rizo MUBA 12:11 PM
06-12 Inagua MYIG 12:35 PM
Flight time 5:55 30 stops
Las Brujas Airport at sunrise, departure time

A few low hanging clouds and of course lightning

Cayo Santa Maria

Flying on to Jardines Del Rey

Enjoying the water masks while they last

Cayo Gillermo, end of the water masked area

Also reachable by road from the mainland

Jardines del Rey Airport on Cayo Romano

Playa Cunagua on the left, Cayo Judas below

Bolivia, a municipality in the Ciego de Ávila Province

Camagüey province, in central Cuba

Ignacio Agramonte International Airport

Serving Camaguey, the nation's third-largest city and capital of Camagüey province

Flying over Casino Campestre park

Casino Campestre an Ignacio Agramonte Park with a view of the city in between

Martha Jimenez Perez Workshop Gallery at the Plaza del Carmen


Jiménez was one of the first graduates of the Cuban Art Instructors' School in 1971 and won the UNESCO Distinction for the National Culture in 1997 as well as other awards
Amancio municipality in the Las Tunas Province

Covadonga

Guamo Embarcadero on the Cauto river

Farming around the Rio Cauto

Campechuela, in Granma Province, located on the southern shore of the Gulf of Guacanayabo

Gran Parque Nacional Sierra Maestra

Pilon municipality

Club Amigo Punta Piedra (hotel)

Portillito peninsula

Marea del Portillo

Further over Gran Parque Nacional Sierra Maestra

Bartolome Maso river, maybe, google acting weird

Pico Turquino (6,476ft) ahead, the highest point in Cuba in the Sierra Maestra mountain range

Corral de Rio Airport in Guamá municipality

Parque Nacional Turquino

Mountainous national park with deep ravines, lush tropical forest, native wildlife & Castro's HQ

Home to Comandancia General de La Plata


Complex of mountain huts where Fidel Castro created a rebel camp in 1958
Unnamed reservoir, closest named location is Cruce Peralejo

Google names it Granma reservoir, Bing says Buey Arriba, both are incorrect


It continues to amaze me how poor maps still are!
La Aguada on Google, Báguanos on Bing (links to somewhere else though)


Unknown lake, maybe La Aguada but no info
Guatemala aka Preston on Nipe Bay

El Palmar, Barrederas

Parque Nacional de Pico Cristal

Segundo Frente

Santiago de Cuba, the capital of Cuba's southeastern Santiago de Cuba Province

Home to Cementerio de Santa Ifigenia


A national monument with the Mausoleum to José Martí, Grave of Compay Segundo and Castro's grave
Compay Segundo (1907-2003) was a Cuban trova guitarist, singer and composer. He was part of the Buena Vista Social Club. Below a great documentary about the Buena Vista Social Club. I bought it on DVD in '99 and it turned out to be a great surprise, well worth the time to watch.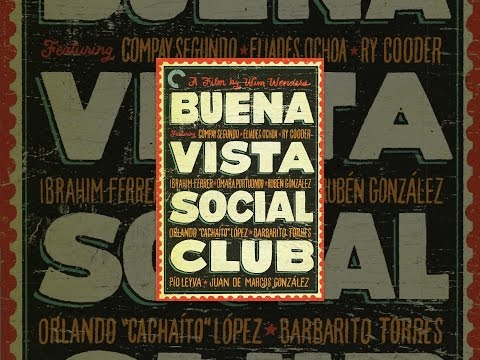 Castillo del Morro on Bahía de Santiago de Cuba and Aeropuerto Internacional Santiago de Cuba

Playa de Siboney

Landing at Guantanamo Bay NAS next to Chapman Beach

Playa del Este on Guantanamo Bay

Guantanamo Bay Detention Camp aka Gitmo, officially named Camp Justice


Justice is far to be found though, the camp is widely criticized for inhumane treatment and torture of its prisoners. As of Januari 2021, 731 of the 780 people detained were transferred, 40 remain and 9 died while in custody. Only 8 have been 'convicted', mostly by plea bargain to return home.
The government of Cuba regards the U.S. presence in Guantánamo Bay as an illegal occupation on the basis that the Cuban–American Treaty "was obtained by threat of force and is in violation of international law."
Guantánamo Bay, Paraguay settlement in front of me

Crossing the island one more time over Imias municipality

Baracoa in Guantánamo Province near the eastern tip of Cuba

Last flight today, to the Bahamas


Inagua International Airport at Matthew Town, Great Inagua Island
Great Inagua Lighthouse

I'll be exploring The Bahamas tomorrow, but first a quick visit to Turks and Caicos.