Wow, Cuba is bigger than I thought! And I always love your history lessons.
Leg 295, Las Brujas, Cuba to Matthew Town, Great Inagua Island, The Bahamas


DAY06_12.PLN (11.2 KB)
Today, the eastern half of Cuba with a visit to the infamous Gitmo now called camp Justice.
06-12 Las Brujas MUBR 6:40 AM
06-12 Jardines Del Rey Intl MUCC 7:11 AM
06-12 Esmeralda MUES 7:32 AM
06-12 Ignacio Agramonte Intl MUCM 7:43 AM
06-12 Vartientes MUVS 7:55 AM
06-12 Las Cruces MUVI 8:01 AM
06-12 Fundo de Buena Ventura MUSR 8:08 AM
06-12 Guaicanamar MUST 8:16 AM
06-12 Francisco MUAM 8:23 AM
06-12 San Jose Northwest MUCI 8:29 AM
06-12 Jobabo Northwest MUJO 8:34 AM
06-12 El Dormitorio MULA 8:41 AM Bad stuttering, ram use increasing
06-12 Puente Guillen MURU 8:44 AM
06-12 Guamo MURA 8:46 AM
06-12 La Escondida MURO 8:57 AM
06-12 Sierra Maestra MUMZ 9:02 AM
06-12 Campechuela MUCP 9:08 AM
06-12 Pilon MUPL 9:17 AM
06-12 Corral de Rio MUBT 9:39 AM
06-12 Carlos M De Cespedes MUBY 9:58 AM
06-12 Delicias South MUCG 10:06 AM
06-12 Frank Pais MUHG 10:09 AM
06-12 Guardalavaca MUGV 10:23 AM
06-12 Preston MUBN 10:32 AM
06-12 Nicaro MUNC 10:38 AM
06-12 Antonio Maceo Intl MUCU 11:13 AM
06-12 Guantanamo Bay NAS MUGM 11:32 AM Gitmo 19°54'08.4"N 75°05'45.1"W
06-12 Mariana Grajales MUGT 11:48 AM
06-12 Imias MUBC 12:00 PM
06-12 Gustavo Rizo MUBA 12:11 PM
06-12 Inagua MYIG 12:35 PM
Flight time 5:55 30 stops
Las Brujas Airport at sunrise, departure time

A few low hanging clouds and of course lightning

Cayo Santa Maria

Flying on to Jardines Del Rey

Enjoying the water masks while they last

Cayo Gillermo, end of the water masked area

Also reachable by road from the mainland

Jardines del Rey Airport on Cayo Romano

Playa Cunagua on the left, Cayo Judas below

Bolivia, a municipality in the Ciego de Ávila Province

Camagüey province, in central Cuba

Ignacio Agramonte International Airport

Serving Camaguey, the nation's third-largest city and capital of Camagüey province

Flying over Casino Campestre park

Casino Campestre an Ignacio Agramonte Park with a view of the city in between

Martha Jimenez Perez Workshop Gallery at the Plaza del Carmen


Jiménez was one of the first graduates of the Cuban Art Instructors' School in 1971 and won the UNESCO Distinction for the National Culture in 1997 as well as other awards
Amancio municipality in the Las Tunas Province

Covadonga

Guamo Embarcadero on the Cauto river

Farming around the Rio Cauto

Campechuela, in Granma Province, located on the southern shore of the Gulf of Guacanayabo

Gran Parque Nacional Sierra Maestra

Pilon municipality

Club Amigo Punta Piedra (hotel)

Portillito peninsula

Marea del Portillo

Further over Gran Parque Nacional Sierra Maestra

Bartolome Maso river, maybe, google acting weird

Pico Turquino (6,476ft) ahead, the highest point in Cuba in the Sierra Maestra mountain range

Corral de Rio Airport in Guamá municipality

Parque Nacional Turquino

Mountainous national park with deep ravines, lush tropical forest, native wildlife & Castro's HQ

Home to Comandancia General de La Plata


Complex of mountain huts where Fidel Castro created a rebel camp in 1958
Unnamed reservoir, closest named location is Cruce Peralejo

Google names it Granma reservoir, Bing says Buey Arriba, both are incorrect


It continues to amaze me how poor maps still are!
La Aguada on Google, Báguanos on Bing (links to somewhere else though)


Unknown lake, maybe La Aguada but no info
Guatemala aka Preston on Nipe Bay

El Palmar, Barrederas

Parque Nacional de Pico Cristal

Segundo Frente

Santiago de Cuba, the capital of Cuba's southeastern Santiago de Cuba Province

Home to Cementerio de Santa Ifigenia


A national monument with the Mausoleum to José Martí, Grave of Compay Segundo and Castro's grave
Compay Segundo (1907-2003) was a Cuban trova guitarist, singer and composer. He was part of the Buena Vista Social Club. Below a great documentary about the Buena Vista Social Club. I bought it on DVD in '99 and it turned out to be a great surprise, well worth the time to watch.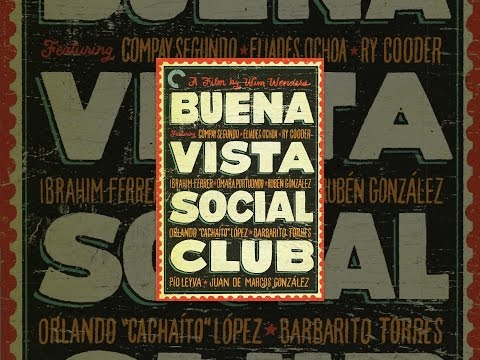 Castillo del Morro on Bahía de Santiago de Cuba and Aeropuerto Internacional Santiago de Cuba

Playa de Siboney

Landing at Guantanamo Bay NAS next to Chapman Beach

Playa del Este on Guantanamo Bay

Guantanamo Bay Detention Camp aka Gitmo, officially named Camp Justice


Justice is far to be found though, the camp is widely criticized for inhumane treatment and torture of its prisoners. As of Januari 2021, 731 of the 780 people detained were transferred, 40 remain and 9 died while in custody. Only 8 have been 'convicted', mostly by plea bargain to return home.
The government of Cuba regards the U.S. presence in Guantánamo Bay as an illegal occupation on the basis that the Cuban–American Treaty "was obtained by threat of force and is in violation of international law."
Guantánamo Bay, Paraguay settlement in front of me

Crossing the island one more time over Imias municipality

Baracoa in Guantánamo Province near the eastern tip of Cuba

Last flight today, to the Bahamas


Inagua International Airport at Matthew Town, Great Inagua Island
Great Inagua Lighthouse

I'll be exploring The Bahamas tomorrow, but first a quick visit to Turks and Caicos.
Leg 296, Matthew Town, Great Inagua Island, The Bahamas via Turks and Caicos Islands to Norman's Cay, The Bahamas


DAY06_13.PLN (13.4 KB)
There are a lot of Bahamas with many airports, a long leg today with more Bahamas to come tomorrow. Turks and Caicos as well this leg and a few places with good water masks.
06-13 Inagua MYIG 6:01 AM
06-13 Ambergris Cay Intl MBAC 6:41 AM
06-13 Salt Cay MBSY 6:53 AM
06-13 Jags Mccartney Intl MBGT 7:02 AM Cockburn Town capital, ship stranded next to airport
06-13 South Caicos MBSC 7:13 AM
06-13 Conch Bar MBMC 7:28 AM
06-13 North Caicos MBNC 7:33 AM
06-13 Pine Cay MBPI 7:40 AM
06-13 Providenciales Intl MBPV 7:49 AM
06-13 West Caicos (emergency) MB01 7:58 AM
06-13 Mayaguana MYMM 8:18 AM
06-13 Spring Point MYAP 8:39 AM Trees at end of runway
06-13 Colonel Hill MYCI 8:53 AM
06-13 Pittstown Point MYX1 8:57 AM
06-13 Duncan Town MYRD 9:29 AM
06-13 Exuma Intl MYEF 10:05 AM
06-13 Hog Cay Exuma MYZ1 10:18 AM
06-13 Deadmans Cay MYLD 10:28 AM
06-13 Stella Maris MYLS 10:39 AM
06-13 Hog Cay MYXC 10:42 AM Low quality terrain
06-13 Cape Santa Maria MYLM 10:45 AM
06-13 New Port Nelson MYRP 10:56 AM
06-13 San Salvador Intl MYSM 11:05 AM
06-13 Cutlass Bay MYCX 11:25 AM
06-13 Hawks Nest MYE4 11:29 AM
06-13 New Bight MYCB 11:33 AM
06-13 Arthur's Town MYCA 11:44 AM
06-13 Lee Stocking Island MYXE 12:05 PM
06-13 Little Darby Island MYXF 12:13 PM
06-13 Darby Island MYX8 12:15 PM
06-13 Rudder Cut Cay MYX7 12:19 PM Hilly runway
06-13 Farmer's Cay MYE3 12:23 PM
06-13 Black Point MYEB 12:28 PM
06-13 Leaf Cay MYXD 12:33 PM Short 'runway'
06-13 Staniel Cay MYES 12:37 PM
06-13 Sampson Cay MYXH 12:39 PM
06-13 Fowl Cay MYXA 12:43 PM Short runway
06-13 Norman's Cay MYEN 12:57 PM
Flight time 6:56 37 stops
Great Inagua Island before sunrise

Climbing out of Matthew Town in the early dawn fog

Lake Rosa on Great Inagua

Climbing up high to meet the sunrise

Mornings are always so peaceful

Leaving Great Inagua Island behind, set course to Ambergris Cay

Little Ambergis Cay, part of Turks and Caicos Islands

And its big brother with Big Ambergis Cay Airport

Sending the drone up high to check out the water masking


The other protrusion is the harbor, canal through the shallow water
Balfour Town on Salt Cay

Cotton Cay


Not again, cotton eye joe earworm…
Grand Turk Island

Landing at Jags Mccartney Intl aka Grand Turk International Airport

Cockburn Town, the capital of the Turks and Caicos Islands


The first inhabitants of the islands were the Arawakan-speaking Taíno people, who most likely crossed over from Hispaniola (Dominican Republic / Haiti) some time from 500 to 800 AD.
In 1512 the Spanish started capturing the Taíno and Lucayans (from the southern Bahamas) as workers in the encomienda system (Spanish labor system) to replace the largely depleted native population of Hispaniola. Together with the introduction of diseases, the islands were completely depopulated by about 1513, and remained so until the 17th century.


From the mid 17th century salt collectors from Bermuda started settling on the island together with their African slaves. During the Anglo-French War (1778–1783) the French captured the archipelago, however it was later confirmed as British colony with the Treaty of Paris (1783). In 1799, both the Turks and the Caicos island groups were annexed by Britain as part of the Bahamas.
Columbus Landfall National Park


In 1848 Britain designated the Turks and Caicos as a separate colony under a council president. Then made part of the Jamaica colony in 1873-4. In 1917, Canadian Prime Minister Robert Borden suggested that [the Turks and Caicos join Canada), but this suggestion was rejected. In 1959 the islands were again designated as a separate colony, then became a Crown Colony in 1962 when Jamaica was granted independence from Britain.
Blue water divers, as pretty below as it is above the water


When the Bahamas gained independence in 1973, the Turks and Caicos received their own governor in 1974. In 2002 the islands were re-designated a British Overseas Territory, with islanders gaining full British citizenship. (Although from 2009 to 2012 Britain took over when Premier Michael Misick resigned in the face of corruption charges)
Turks and Caicos National Museum and Mega One Triton shipwreck on Governer's beach


Some experts estimate the beautiful yet treacherous reefs around Grand Turk may have claimed nearly 1,000 ships although few remain today. The Mega One Triton washed ashore during Hurricane Sandy in 2012.
Continuing on to South Caicos, Cockburn Harbor front left

More of South Caicos

And East Caicos

Middle Caicos, end of the water masked area ahead

Conch bar and Mudjin Harbor

Mudjin Harbor

Conch Bar Caves, the largest limestone caves in Caicos Islands


The caves were mined for Guana (bat manure) in the 1880's. During this time evidence of Lucayan habitation was unearthed.
Pine Cay, just west from North Caicos

Leeward Settlement on Providenciales, known locally as Provo

Kew Town Settlement, landing at Providenciales International Airport (PLS)

Flying out of Five Cays Settlements

Solas Beach

Lake Catherine on West Caicos

West Caicos (emergency) Airstrip

Mayaguana Airport

on Mayaguana Island, part of The Bahamas

Snug Corner on Acklins island

Spring Point Airport

Acklins Island

Crooked Island and Long Cay

Major's Cay Settlement

Colonel Hill Settlement on Major's Cay Harbour

Duncan Town on Ragged Island

Ragged Island

Maycock Cay

On to Exuma, the next chain of islands

Exuma, a district of the Bahamas, consisting of over 365 islands

Green Turtle Cay, Hog Cay, Tommy Young's Cay, and on and on

Michelson and George Town on the left

Exuma International Airport (GGT)

Salt pond and William's Town

Hog Cay

Cape Santa Maria on Galliot Cay

Rum Cay

New Port Nelson Airport

Bonefish Bay Beach on San Salvador Island

Cat Island

Cutlass Bay

Hawks Nest

Flying out of Smith Town on New Bight

Alligator Beach

Arthur's Town, still on Cat Island (very long island)

Lee Stocking Island

Black Point island, Bock Cay and Young Island

Little Darby Island

Darby Island and Little Darby Island

Rudder Cut Cay

Farmer's Cay

Staniel Cay

Sampson Cay

Pipe Cay

Fowl Cay, tiny island with a short runway

Shroud Cay

And Norman's Cay, final stop today

MacDuffs on Norman;s Cay, looks like a good place to have lunch and enjoy the beach

That was a lot of Cay hopping fun. More tomorrow while visiting the capital of The Bahamas.
Leg 297, Norman's Cay to West End, West Grand Bahama, The Bahamas


DAY06_14.PLN (9.8 KB)
I ran into the honey hole of water masked areas, the area around Nassau. The largest continuous area with water masks applied I have seen in the game. This is going to be a long post with lots of lovely shallow water shots.
06-14 Norman's Cay MYEN 6:15 AM
06-14 Cape Eleuthera MYZ2 6:29 AM
06-14 Rock Sound Intl MYER 6:37 AM
06-14 Governors Harbour MYEM 6:57 AM
06-14 North Eleuthera MYEH 7:23 AM
06-14 Lynden Pindling Intl MYNN 8:14 AM Nassau capital 25°2'40"N 77°21'2"W
06-14 Congo Town MYAK 8:41 AM
06-14 Bain MYAB 8:48 AM Low quality terrain
06-14 Andros Town Intl MYAF 9:03 AM
06-14 San Andros MYAN 9:21 AM
06-14 Chub Cay Intl MYBC 9:40 AM
06-14 Big Whale Cay MYX4 9:44 AM
06-14 Little Whale Cay MYZ3 9:47 AM
06-14 Great Harbour Cay MYBG 10:03 AM
06-14 Cistern Cay MYX5 10:06 AM
06-14 Mores Island MYAO 10:23 AM
06-14 Castaway Cay MYXB 10:31 AM
06-14 Sandy Point Apt MYAS 10:36 AM
06-14 Marsh Harbour MYAM 10:48 AM
06-14 Scotland Cay MYXI 10:53 AM
06-14 Treasure Cay MYAT 11:01 AM
06-14 Spanish Cay MYAX 11:08 AM
06-14 Walkers Cay MYAW 11:26 AM
06-14 Deep Water Cay MYXZ 11:45 AM
06-14 Grand Bahama Aux AF MYGM 11:58 AM
06-14 Grand Bahama Intl MYGF 12:08 PM
06-14 West End MYGW 12:16 PM
Flight time 6:04 26 stops
Norman's Cay, just before sunrise, ready for departure

Lovely quiet morning again, although as always, flashes of lightning, will it ever end

Greeting the sun on the way to Eleuthera

South Eleuthera

Cape Eleuthera Airport

Rock Sound, the name of the inlet, the town and the airport

Landing at Rock Sound International Airport (RSD)

Cabana beach- Wall, start of the water masked area

Winding Bay

Windemere Island

Windemere Island at Savannah Sound

Governor's Harbour

Governors Harbour Airport

Driftwood Beach, Queens Highway below on North Eleuthra

Alice Town, located on North Bimini island

Further over North Eleuthera

Glass Window Bridge

North Eleuthera from up high with the drone

Landing at North Eleuthra Airport

Spanish Wells in the distance

Spanish Wells on Russell Island

Bahamas Ocean Safaris and Da Salty Pig Adventures in Spanish Wells

Royal Island

Pimlico Islands

Rose Island

Approaching New Providence

Western end of Rose Island

Long and narrow

Islets likely belonging to Athol Island

Nassau, the capital of The Bahamas, located on New Providence


The first inhabitants of The Bahamas were the Taino people, who arrived from Hispaniola and Cuba between 800 - 1100 AD. They came to be known as the Lucayan people. An estimated 30,000 Lucayans inhabited The Behamas before the arrival of Columbus.
Downtown Nassau


Columbus made first contact with the Lucayans in 1492 and exchanged goods with them, claiming the islands for the Crown of Castile. The 1494 Treaty of Tordesillas divided the new territories between the Kingdom of Castile and the Kingdom of Portugal, placing The Bahamas in the Spanish sphere.
Paradise Island on the left, Potters Cay in the middle


While the Spanish did not settle on The Behamas, they did enslave the Lucayans to use for labour on Hispaniola. Together with the spread of imported infectious diseases, the population of The Bahamas was severely diminished.
Thomas Robinson Stadium


The first English settlers arrived on the islands in 1648, and established the first permanent European settlement on an island they called Eleuthera (Greek for freedom). In 1670, King Charles II granted the islands to the Lords Proprietors of the Carolinas in North America, which were now governed from their base on New Providence.
Present day Nassau, a popular cruise-ship stop


Piracy and attacks from hostile foreign powers were a constant threat. In 1684, Charles Town (now Nassau) was raided by the Spanish and in 1703, a joint Franco-Spanish expedition briefly occupied Nassau during the War of the Spanish Succession.
Fort Fincastle, 1793 limestone fort built in shape of paddle-wheeler


During proprietary rule, The Bahamas became a haven for pirates, including Blackbeard (circa 1680–1718) To suppress priracy, Great Britain made The Bahamas a crown colony in 1718, which they dubbed "The Bahama islands".
Fort Charlotte (1788 limestone fort), Queens Staircase to Fort Fincastle (carved by slaves from limestone in 1793) and Fort Montagu (1741 limestone fort). There are a lot of forts around Nassau


The islands became a target for US naval forces during the American War of Independence. The US Navy briefly occupied Nassau in 1776, In 1782 the city surrendered to a Spanish fleet without a fight. In the Treaty of Paris (1783) the islands were returned to Britain in exchange for East Florida. After US independence, the British resettled some 7,300 Loyalists with their African slaves in The Bahamas.
Heritage Museum of The Bahamas


During the 19th century, The Bahamas became a safe haven for freed and escaped African slaves. Britain abolished slave trading in 1807 (Slave Trade Act) which led to the The Royal Navy resettling thousands of Africans liberated from slave ships. More slaves escaped from Florida to Andros island.
A peek inside the National Art Gallery of the Bahamas


The Bahamas gained internal autonomy in 1964, then became a fully independent nation on July 10th 1973. The Behamas joined the Commonwealth of Nations on the same day and are known officially as the Commonwealth of The Bahamas. The Bahamas is currently one of the richest countries in the Americas (following the United States and Canada), with an economy based on tourism and offshore finance.
Landing at Lynden Pindling International Airport next to Lake Killarney

Lynden Pindling International Airport

Leaving New Providence to explore the rest of The Behamas

Congo Town Airport on South Andros Island

North Bight with Westside National Park in the distance (on the west side)

West Side National Park

Crab Replenishment Reserve, back in the water masked area

Andros Town International Airport on North Andros Island

Andros Town, the capital of Andros Island. Population 59 in 2010

North Andros Barrier Reef Marine Park

Mastic Point Settlement, ahead on the right

Long Cay

Long Cay and Joulter Cays

Joulter Cays

Chub Cay

Chub Cay International Airport

Little Whale Cay

Sandy Cay

Pigeon Cay

Turner Cay, Anderson Cay and Water Cay

And the norther edge of the water masked area, Great Harbour Cay

Mores Island

Disney's Castaway Cay

With Castaway Ray's Stingray Adventure

Central Abaco

Scotland Cay

Treasure Cay

Spanish Cay

Grand Cay

Walkers Cay

East Grand Bahama

Deep Water Cay (airport) next to Big Harbour Cay and Little Harbour Cay

Pelican Point on East Grand Bahama

Lucayan National Park home to Burial Mound Cave

Grand Bahama Airport, looks like I landed on a discontinued runway

Final stop today at West End, West Grand Bahama

That sums up the Caribbean, although I'll be back for the Bimini Islands after visiting Miami, before heading to the Florida Keys.
Leg 298, West End, West Grand Bahama, The Bahamas to Marco Island, Florida, USA


DAY06_15.PLN (8.5 KB)
The Florida Keys are very pretty. The weather helped providing some nice backgrounds with looming thunderstorms in the distance.
06-15 West End MYGW 6:26 AM
06-15 Palm Beach Intl KPBI 7:14 AM PG Area
06-15 Palm Beach County Park KLNA 7:19 AM
06-15 Antiquers Aerodrome FD08 7:25 AM
06-15 Boca Raton KBCT 7:31 AM
06-15 Pompano Beach Airpark KPMP 7:36 AM
06-15 Fort Lauderdale Executive KFXE 7:41 AM Fort Lauderdale PG Area
06-15 Ft Lauderdale-Hollywood Intl KFLL 7:52 AM
06-15 North Perry KHWO 7:59 AM
06-15 Miami-Opa Locka Executive KOPF 8:04 AM
06-15 Miami Intl KMIA 8:44 AM American Airlines Arena 25°46'53"N 80°11'17"W Miami PG Area
06-15 South Bimini MYBS 9:07 AM
06-15 Cat Cay MYCC 9:14 AM Short Runway
06-15 Ocean Cay MYBO 9:28 AM Weird mismatch between Google and Bing
06-15 Ocean Reef Club 07FA 9:57 AM
06-15 Tavernaero Park FA81 10:10 AM
06-15 The Florida Keys Marathon Intl KMTH 10:36 AM
06-15 Summerland Key Cove FD51 10:58 AM
06-15 Sugar Loaf Shores 7FA1 11:04 AM
06-15 Key West NAS / Boca Chica Field KNQX 11:10 AM
06-15 Key West Intl KEYW 11:16 AM Key West PG Area
06-15 Fort Jefferson 24°37'40.91"N 82°52'10.61"W 11:46 AM
06-15 Marco Island KMKY 12:28 PM Marco PG Area
Flight time 6:02 22 stops
West End Airport, 4 red lights, that means go!

Just in time to catch the sunrise

Lightning as usual, I can't remember the last time I had a lightning free day

Approaching Palm Beach

Palm Beach Atlantic University

At Tanglewood CT and Federal Hwy, West Palm Beach

West Palm Beach Water Treatment Plant on Clear Lake, I guess it works!

Rapids Waterpark

Dunes Towers Condominiums

Ocean Reef Park

Rybovich Marina in Lake Worth Lagoon

Palm Harbor Marina

And full circle, back at Palm Beach Atlantic University

Marshall and Vera Lea Rinker Athletic Campus at Palm Beach International Airport

Heading south over Palm Beach County

Antiquers Aerodrome Arprt-FD08, Lake Ida Rd below


Those white storage units on the left is now "10X Living at Delray" luxury apartment buildings, both on Google and Bing. The sim is behind here, not sure how far behind. Street View from Google dated Nov 2018 shows the current apartment complex, Street Side from Bing dated Nov 2014 shows a storage complex.
Florida Atlantic University at Boca Raton Airport

Fort Lauderdale Beach

The Ritz-Carlton, Fort Lauderdale

Harbour Isles of Fort Lauderdale

Stranahan River

Fortt Lauderdale-Hollywood International Airport

Betty T. Ferguson Recreational Complex

Biscayne Bay

Trump International Beach Resort on Playa Sony

Newport Fishing Pier (some of it)

Haulover Inlet Bridge

Biscayne Bay and Miami Beach

South Pointe Park Pier and Fisher Island

AmericanAirlines Arena

Freedom Tower at Miami Dade College (right of the Arena)


Ex-newspaper office & immigration facility in 1920s tower housing art exhibits of Cuban immigrants
Biscayne Blvd, urban canyon here I come

Miami Center Parking Garage on Miami River

Servcorp - Southeast Financial Center (the stepped roof one)

Miami Circle National Historic Landmark


Waterfront archaeological site with remnants of a prehistoric structure built by Native Americans
Brickell Station

South Miami Ave at SE 13th st


I miss PIP from FSX! Although my laptop is struggling enough with one view in PG areas
loanDepot park

Miami International Airport


(spoiler, my plane is covering for the absent bridge)
Back to the ocean over Virginia Key Beach Park

To South Bimini (The Bahamas) leaving again already, bad terrain data

Cat Cay, interestingly shaped island

Little glitch showing a bit of the lovely ocean floor

Looks like a curved scimitar

Ocean Cay, another mystery

First of all, it's a heliport, no airport here, I landed on Sunset Beach


Although on Bing it definitely looks like 2 airstrips. "Ocean Cay is an artificial island which was built in the late 1960s to early 1970s, and was used as an industrial sand extraction site." Bing maps is old, but not that old.
It was converted to what it is currently in 2018-2019
As always, exploring the past
Present day Ocean Cay

Towboat Cruise Lines


I paused for a bit to see what was going on. The cargo ship is on the same 'track' yet slightly faster than the cruise ship. It moves (yeah going backwards), stops for a bit when it gets too close, then resumes again. On rails boating, but a step up from traffic that frequently drives through one another.
Old Rhodes Key, The Florida Keys

Ocean Reef Club

Joining up with Oveseas Hwy 1 going to Key West along the Florida Keys from Lake Surprise

John Pennekamp Coral Reef State Park at Blackwater Sound

Tavernier

Windley Key

Tea Table Key

Channel #5 Bridge to Long Key Bight

Long Key along Florida Keys Overseas Heritage Trail to Conch Key

Florida Keys/Marathon International Airport

Boot Key with Turtle Hospital on the right and start of Seven Mile Bridge (can't land on it)

Seven Mile Bridge, new and old


The older bridge, originally known as the Knights Key-Pigeon Key-Moser Channel-Pacet Channel Bridge, was constructed from 1909 to 1912, the new one from 1978 to 1982.
Bahia Honda Key

Big Pine Key

Summerland Key Cove

Summerland Key Cove Airport

Upper Sugarloaf Key and Cudjoe Key

Sugar Loaf Shores Airport

Not the best place for a windsock

Key West NAS - Boca Chica Field

Key West, end of the Oceans Highway

Gliding down to Key West International Airport over Stock Island

Mallory Square

Key West Aquarium and The Custom House

Sunset Key

Marquesas Keys

Long Key and Bush Key with Fort Jefferson

Landing on Bush Key next to Seaplane Beach

Fort Jefferson on Garden Key, massive yet unfinished coastal fortress


It is the largest brick masonry structure in the Americas, and is composed of over 16 million bricks
Now part of Dry Tortugas National Park


Construction began in 1846 and since then the fort has served as prison, quarantine station and as coaling station. Fort Jefferson became a national monument in 1935 and became part of the new national park in 1992.
Loggerhead Key with Loggerhead Lighthouse, visible from Fort Jefferson

Marco Island, a barrier island in the Gulf of Mexico off Southwest Florida

Marco Beach

The Island Country Club

And final stop today at Marco Island Executive Airport

More Florida tomorrow, there are tons of PG areas in Florida, same as in California.
Leg 299, Marco Island to River Acres, Okeechobee County, Florida, USA


DAY06_16.PLN (9.1 KB)
A lot of detail to chew through, literally. My data consumption already jumped up to 24GB from 2 days in Florida, probably going to be a lot higher by the time I leave the state. I didn't go the the Everglades since they are well known, and was surprised by the amazing lake districts north of the Everglades. I've never heard of that area, its beautiful.
06-16 Marco Island KMKY 6:54 AM
06-16 Immokalee Rgnl KIMM 7:07 AM Immokalee PG Area
06-16 Charlton Strip 05FL 7:10 AM
06-16 Duda Airstrip 08FA 7:13 AM
06-16 Buckingham Field FL59 7:22 AM
06-16 Page Field KFMY 7:36 AM Fort Meyers PG Area
06-16 Pine Shadows Airpark 94FL 7:44 AM
06-16 Punta Gorda KPGD 7:50 AM Port Challote PG Area 26°59'29"N 82°5'53"W
06-16 Venice Muni KVNC 8:02 AM Sarsota PG Area 27°20'47"N 82°30'56"W
06-16 Sarsota/Bradenton Intl KSRQ 8:19 AM Palmetto Bay PG Area 27°30'60"N 82°33'43"W
06-16 Sunshine Skyway Bridge 27°37'8.39"N 82°39'16.43"W 8:39 AM
06-16 Albert Whitted KSPG 8:48 AM St Petersburg PG Area
06-16 Macdill Afb KMCF 9:00 AM
06-16 Peter O Knight KTPF 9:04 AM Tampa PG Area
Brandon PG Area 27°55'28"N 82°18'42"W
06-16 Tampa Executive KVDF 9:28 AM
06-16 Tampa Intl KTPA 9:37 AM Tarpon Springs PG Area 28°8;45"N 82°44'26"W
06-16 Hidden Lake FA40 9:51 AM Spring Hill PG Area 28°27'26"N 82°37'14"W
06-16 Brooksville-Tampa Bay Rgnl KBKV 10:03 AM
06-16 Zephyrhills Muni KZPH 10:13 AM Zephyrhills PG Area
Lakeland PG Area 28°0'33"N 81°57'26"W
06-16 Winter Haven's Gilbert KGIF 10:32 AM Winter Haven PG Area
Poinciana PG Area 28°8'30"N 81°28'9"W
06-16 Poinciana KPON 10:58 AM
06-16 David Wine's Airstrip 62FL 11:06 AM
06-16 Avon Park Executive KAVO 11:19 AM Sebring PG Area 27°28'35"N 81°26'53"W
06-16 Sebring Regl KSEF 11:38 AM
06-16 River Acres FD70 11:49 AM Seems abandoned
Flight time 4:55 24 stops
Time to take off from Marco Island

Over Corkscrew (wetland) near Ave Maria (town)

Immokalee, an unincorporated community in Collier County

E Main St in Immokalee

Joel Blvd below in Lehigh Acres, looks like a circuit board

Harns Marsh Elementary School in front of Buckingham Field-Fl59

Lee County Player Development Complex in Fort Meyers

Terry Park Sports Complex and Shady Oaks Park, they sure love baseball here

Fort Meyers downtown on the Caloosahatchee River

Legacy Harbour Marina, I could not resist

Tight squeeze in between the towers of High Point Place

Banking to fit in between. A new top down GTA with PG data could work very well!

Page Field Airport

Port Charlotte on the Peace River

Above Hwy 41 in Port Charlotte

Venice Municipal Airport next to Venice Beach

Nokomis

Payne park in Sarasota

Checking out the downtown area of Sarasota

Sunset towers on Sarasota Bay

Van Wezel Performing Arts Hall

Oh boy, Sunshine Skyway Bridge ahead

Sunshine Skyway Bridge crossing Lower Tampa Bay, total length 6,663 meters, opened 1987


The original 2 lane bridge was built in 1954 and an extra south bound bridge opened in 1971. That one collaped only 9 years later when a freighter (MV Summit Venture) collided with a pier (killing 35)
Unfortunately you can't fly under, that's where the traffic drives…

Since all the traffic is driving on the water, empty road to land on!

Tight fit, don't bank on take off

Suicides are a big issue, 310 confirmed, 46 others survived, not counting missing people

Albert Whitted Airport in St Petersburg

South Straub Park in St Petersburg

The James Museum of Western & Wildlife Art

Tropicana Field, home of the Tampa Bay Rays

Seddon Channel and Ybor Turning Basin

Tampa Marriott Water Street and Amalie Arena

The Florida Aquarium

Climbing back up over Ybor Channel

Westfield Brandon

Brandon in Hillsborough County

West Brandon Blvd

Approaching Tampa Executive Airport over Florida State Fairgrounds

Raymond James Stadium on the way down to Tampa International Airport

Anclote Power Plant in Tarpon Springs

Hidden Lake Airport, confirmed I don't see a lake (it's there, left side, Hidden Lake)

Forest Pointe

Timber Pines

Brooksville-Tampa Bay Rgnl

Pasco County, some relief from the urban jungle

Upper Hillsborough Preserve

Lakeland, Florida contains over 30,000 lakes

Bonny Lake (left) and McIntosh Power Plant on Lake Parker

Combee Park and Saddle Creek Park

Lake Smart and Lake Fannie

Polk State Diamond plex

Denison Stadium in Winter Haven

LEGOLAND® Florida Resort

Ridge Live Steamers, another model world inside a model world

Hatchineha Ranch on Lake Hatchineha

Poinciana

Poinciana Airport, so relaxing

Crossing Lake Hatchineha

Lake Rosalie

David Wine's Airstrip

Avon Park Lakes

Pioneer Lake and Lake Viola

Sebring Downtown Historic District

Highlands County Fair, Lake Jackson behind

Sebring International Raceway

Located right next to Sebring Regional Airport

A bit of rain over Highlands County

Kissimmee River with my final stop today, River Acres Airport

Oops, apparently I landed on a service road for the railway

The actual airstrip runs behind the houses


(Streetview dated from August 2008, hence the low resolution)
More Florida tomorrow, Orlando, Kennedy Space center and the big amusement parks.
Leg 300, River Acres, Okeechobee County to Palatka, Putnam County, Florida, USA


DAY06_17.PLN (11.0 KB)
Crawling over Florida, so much content here. I only covered 335nm in this leg, avg speed down to 60 knots, lots to see.
06-17 River Acres FD70 6:39 AM
06-17 Okeechobee County KOBE 6:43 AM Okeechobee PG Area
06-17 Baggett Airpark FD39 6:55 AM
06-17 Brady Ranch 80FD 6:58 AM
06-17 Horseshoe Acres Airpark FA24 7:01 AM
06-17 Naked Lady Ranch 64FA 7:08 AM Port St Lucie PG Area 27°14'1"N 80°21'21"W
06-17 Treasure Coast Intl KFPR 7:25 AM
06-17 Vero Beach Rgnl KVRB 7:32 AM
06-17 Sebastian Mun X26 7:39 AM
06-17 Valkaria X59 7:45 AM Palm Bay PG Area 27°57'13"N 80°39'54"W
06-17 Melbourne Intl KMLB 7:55 AM Power failure, wait for internet to come back
06-17 Patrick Afb KCOF 8:03 AM
06-17 Cape Canaveral AFS Skid Strip KXMR 8:17 AM Kennedy Space Center 28°31'26"N 80°40'56"W
06-17 Nasa Shuttle Landing Facility KTTS 8:34 AM Titusville PG Area 28°36'51"N 80°48'36"W
06-17 Arthur Dunn Air Park X21 8:51 AM
06-17 Executive KORL 9:05 AM Winter Park PG Area 28°35'44"N 81°21'3"
Orlando PG Area 28°32'22" 81°22'43"W
06-17 Orlando Intl KMCO * 9:25 AM Universal Studios PG Area 28°28'20"N 81°28'14"W
Walt Disney World Resort 28°22'31"N 81°32'59"W
Clermont PG Area 28°32'53"N 81°44'35"W
06-17 Florida Flying Gators 3FD4 10:24 AM
06-17 Flying Baron Estates 10FA 10:34 AM Leesburg PG Area
06-17 Leesburg Intl KLEE 10:42 AM
06-17 Mid Florida Air Svc X55 10:46 AM
06-17 Britt Brown & Porter Ranch 6FD6 10:51 AM Deltona PG Area 28°54'32"N 81°14'35"W
06-17 Leffler FA63 11:01 AM
06-17 Massey Ranch Airpark X50 11:09 AM New Smyrna Beach PG Area 29°2'22"N 80°54'26"W
06-17 New Smyrna Beach Municipal KEVB 11:17 AM
06-17 Spruce Creek 7FL6 11:22 AM
06-17 Daytona Beach Intl KDAB 11:24 AM Daytona Beach PG Area Daytona International Speedway next to airport
06-17 Ormond Beach Muni KOMN 11:44 AM Fagler Beach PG Area 29°25'55"N 81°6'23"W
06-17 Flagler Executive KFIN 12:00 PM
06-17 Palatka Muni - Lt Kay Larkin F 28J 12:15 PM Palatka PG Area
Flight time 5:36 29 stops
River Acres Airport, ready for take off

Just after sunrise, and yep there is lightning

Okeechobee in Okeechobee County

Dowtown Okeechobee, Park St at Parrot Ave with Lake Okeechobee in the distance

Landing at Baggett Airpark

Brady Ranch Airport

Horseshoe Acres Airpark

Port St Lucie Botanical Gardens close to the St Lucie River

Port St Lucie on the Atlantic coast of southern Florida

Port St Lucie-Fort Pierce Service Plaza on Florida's Turnpike

Indian River State College

Vero Beach to Ft Pierce Aquatic Preserve along the Indian River (looks more like a lagoon to me)

Vero Beach Regional Airport, dodging baseballs on the way down

Wabasso Island in Pine Island Bay

Valkaria Airport

Andretti Thrill Park in Melbourne

Melbourne International Airport

Crossing the Indian River

Banana River Aquatic Preserve next to the Indian River

Cocoa Beach

Port Canaveral, one of the busiest cruise ports in the world

Cape Canaveral AFS Skid Strip


A 10,000-foot runway close to the launch complexes for military airlift aircraft delivering heavy and outsized payloads to the Cape
Cape Canaveral Space Force Station


Cape Canaveral was known as Cape Kennedy Air Force Station from 1963 to 1973, and as Cape Canaveral Air Force Station from 1949 to 1963 and from 1973 to 2020. It was renamed to Cape Canaveral Space Force Station in December 2020. (Still called air force in game)
Space Shuttle Atlantis at Kennedy Space Center (museum)

Flying through the rocket garden

Eek, I hope my insurance is up to ate

Maybe doing this at full throttle isn't the best idea, just made it

Completing the loop by Atalantis

Nasa Shuttle Landing Facility, also fits Bonanzas

Merritt Island National Wildlife Refuge behind the space center

Space View Park in Titusville and Max A Brewer Bridge over the Indian River

American Space Museum & Walk of Fame, small building below my nose

Alafaya in Orange County

Rollins College in Winter Park

Passing over the Orlando Museum of Art, Orlando Fire Museum and Orlando Science Center

Orlando Science Center

Orlando Central Business District

St James Catholic Cathedral

Downtown Baptist Church Orlando

Orlando International Airport, it's huge

Nice touch, animated trains to the terminals

All four of them, terminal A on the right

Drone view


That bottom left bit has been finished and more construction is going on below. (Err above, I have it upside down, South is up in that shot) Bing maps is actually ahead of Google with the construction, the game is stuck with an older version, behind Google maps.
Universal Orlando Resort

The Wizarding World of Harry Potter - Diagon Alley


It's still under construction in game, opened April 2016 and took 2.5 years to build
Universal's Islands of Adventure

Epcot theme park

Walt Disney World Dolphin Resort

Disney's Animal Kingdom

Disney's Blizzard Beach Water Park

ESPN Wide World of Sports Complex

The Legends At Orange Lake

Clermont in Lake County

Lake Minnehaha

Florida Flying Gators Airport

Florida Flying Gators Ultralight Airport actually, pardon me putting tracks in the grass

Lake Denham and Lake Harris

Leesburg

Cutrale Citrus Juices USA and Lake Griffin

Right turn ahead to Leesburg International Airport

Deltona next to Lake Monroe

Volusia County

Massey Ranch Airpark

New Smyrna Beach

Spruce Creek Airport

Daytona International Speedway

I landed the 787 here on the track last year, it didn't like the banked turns

Daytona Beach

Daytona Beach Main Street Pier, some of it

Ormond-By-The-Sea, between the Atlantic and the Halifax River

Gamble Rogers Memorial State Recreation Area At Flagler Beach

Matanzas River

Another pass over Flagler Beach before heading to the airport

Flagler Executive Airport

Putnam County

Palatka

Final stop for today, Palatka-Kay Larkin Airport

So much detail. I wonder how it all runs tomorrow after the Nordics update. Installation and landing challenge went fine, ready for the next leg.
Leg 301, Palatka, Putnam County, Florida to Lesesne, Berkeley County, South Carolina, USA


DAY06_18.PLN (15.3 KB)
Early start, long flight, many stops, lots to see. I never really looked at the east coast of the USA and always assumed it was like the west coast, but it's nothing like that. Very fragmented with islands acting as buffers in the tidal zone, pretty much all up South Carolina.
06-18 Palatka Muni - Lt Kay Larkin F 28J 6:18 AM
06-18 Lib Field 2FD8 6:21 AM
06-18 Pomona Landing 78FL 6:24 AM
06-18 Thunderbird Air Park 2FA5 6:27 AM
06-18 Jim Finlay Farm 28FL 6:30 AM
06-18 Eagles Nest Aerodrome FD44 6:32 AM
06-18 Mount Royal 3FL0 6:35 AM
06-18 GreyStone 17FL 6:49 AM Ocala PG Area 29°11'15"N 82°8'15"W
06-18 Ocala Intl-Jim Taylor Field KOCF 7:05 AM
06-18 Dunnellon-Marion Co & Park Of X35 7:11 AM
06-18 Lewis KCDK 7:29 AM
06-18 Manatee Springs 5FD0 7:37 AM
06-18 White Farms FA36 7:40 AM
06-18 Flying Ten 0J8 7:49 AM Gainesville PG Area 29°39'6"N 82°20'55"W
06-18 Gainesville Rgnl KGNV 8:04 AM
06-18 Flying Tiger Field FL54 8:12 AM
06-18 Lake City Airpark FL27 8:18 AM
06-18 Cannon Creek Airpark 15FL 8:23 AM Lake City PG Area
06-18 Lake City Gateway KLCQ 8:39 AM
06-18 Cecil KVQQ 8:55 AM Orange Park PG Area 30°10'39"N 81°42'19"W
06-18 Jacksonville Nas (Towers Fld) KNIP 9:03 AM Jacksonville PG Area 30°19'39"N 81°39'40"W
06-18 Jacksonville Intl KJAX 9:34 AM
06-18 Fernandina Beach Minicipal KFHB 9:43 AM
06-18 St Marys 4j6 9:48 AM St Marys PG Area
06-18 Union Carbide Plant Strip GA48 9:58 AM
06-18 Jekyll Island 09J 10:08 AM
06-18 Mckinnon St Simons Island KSSI 10:14 AM Sea Island PG Area
06-18 Sapelo Island 08GA 10:26 AM
06-18 Barbour Island 72GA 10:31 AM
06-18 Midway KMIY 10:35 AM Short runway, trees at end of runway
06-18 Hunter Aaf KSVN 10:45 AM Savannah PG Area
06-18 Savannah-Hilton Head Intl KSAV 11:14 AM
06-18 Briggs Field GA43 11:23 AM
06-18 Statesboro-Bulloch Co KTBR 11:30 AM Strateaboro PG Area
06-18 Plantation KJYL 11:41 AM
06-18 Davis SC12 11:50 AM
06-18 Beaufort MCAS-Merrit Field KNBC 12:04 PM
06-18 Marsh Point SC74 12:11 PM
06-18 Charleston Executive KJZI 12:34 PM
06-18 Charleston Afb/Intl KCHS 1:12 PM Charleston, Goose Creek, Summerville PG Areas
06-18 Mount Holly SC98 1:20 PM
06-18 Berkeley County KMKS 1:28 PM Bad stuttering, very low fps
06-18 Lesesne 6SC1 1:41 PM
Flight time 7:23 42 stops
Palatka-Kay Larkin Airport at dawn

Leaving Palatka before sunrise

St Johns River, will be seeing this one a lot today

Landing at Pamona Landing in Panoma Park, Putnam County

Thunderbird Airpark near Como Lake

Jim Finlay Farm, Silver lake on the left, Margaret lake on the right

Eagles Nest Aerodrome, coming down over Margaret lake

Mount Royal Airpark on the St Johns River

Little Lake George an the St Johns River

Greystone Airport aka Jumbolair Airport

Ocala in central Florida

Mr. Tire of Ocala

Lake Tuscawilla, small lake ahead

Historic Downtown Ocala

One more shot of Ocala in the morning fog

Ocala Intl-Jim Taylor Field

Marion County

Gulf Hammock Wildlife Management Area in Levy County on the Gulf of Mexico

Waccasassa Bay Preserve State Park

Approaching Cedar Key

George T. Lewis Airport

Cedar Key

Manatee Springs State Park along the Suwannee River

White Farms Airport

UF Health Children's Surgical Center in Gainesville

Florida Museum of Natural History-Exhibits below

Ben Hill Griffin Stadium at the University of Florida


Popularly known as "The Swamp", home field of the Florida Gators
Gainesville center

Cannon Creek Airpark

COVID-19 vaccine location - Southside Sports Complex

Lake City

Columbia County Court Administration next to Lake De Soto

Alligator Lake

Baker County

Doctors Lake Marina

Orange Park on the St Johns River

Jacksonville Nas (Towers Fld)

Riverfront Plaza next to the John T Alsop Jr Bridge across the St Johns River

Flying above James Weldon Johnson Park

Jacksonville Cityhall

Rosa L. Parks Transit


Rosa Parks (1913-2005) of course well known for her actions in Montgomery in 1955
UF Health Hospital

Golfair Blvd at Brentwood Blvd in Norwood


No circus on Google nor Bing, just there when the photogrammetry planes flew over
Symrise (chemical plant) along Moncrief Creek

Jacksonville International Airport

Fernandina Beach Municipal Airport

St. Marys Middle School in front of St. Marys Airport

Kingsbay Naval Submarine Base

Jekyll Island in between the East River and the Atlantic in Glenn County

Jekyll Island Airport

Seaside Golf Course in front of McKinnon St. Simons Island Airport

The King and Prince Beach & Golf Resort on Saint Simmons Sound

Flying out of Midway Airport on Blackbeard Creek and Saint Catherines Sound

Ossabaw Island Wildlife Management Area

CSX Southover Savannah Yard in Catham County

Savannah Historic District and the Georgia State Railroad Museum

Talmadge Memorial Bridge over the Savannah River

Pillars from the old 1953 bridge are still left up, the new bridge was completed in 1991

River Street Savannah Georgia

International Paper Co

Port of Savannah, the largest single ocean container terminal on the U.S. eastern seaboard

Imperial Sugar Co and Atlantic Wood Industries Inc

International Paper - Port Wentworth Mill

Allen E, Paulson Stadium at Georgia State University, home to the Georgia Southern Eagles

Georgia State University campus

Ball Island in Beaufort

Laurel Bay

Beaufort MCAS-Merrit Field

Marsh Point Airport at Long Point

Kiawah Beachwalker Park

Folly Beach

Charleston Executive Airport on the Stono River

MUSC Wellness Center in Charleston

Carolina Yacht Club on the Cooper River, Ashley river joining from the other side of Charleston

Gibbes Museum of Art

Cathedral of Saint John the Baptist

Rainbow Row, 13 pastel-painted Georgian-style rowhouses dating from 1748 to 1845

Arthur Ravenel Jr Bridge over the Cooper River

USCG Maritime Law Enforcement Academy

Detyens Shipyards Inc

Greater Charleston Naval Base Memorial

Right turn to Charleston International Airport

Landing at Berkeley County Airport

Lake Moultrie and Lake Marion

Last stop today at Lesesne Airport near Lake Marion

I landed in the right place I think, doesn't look like much

But it sure looks like a nice place to spend the night

Next leg, more of South Carolina and Georgia before heading to the southern coast
Very cool spotting the circus tent! I thought the photogrammetry was supposed to be based on Bing though. Did you check streetside view?
Yes, both on Google and Bing, with different dates (multiple lanes, different timed pictures on google)
Bing Feb 2014, open and deserted
Bing map view shows a cul-de-sac with a bus shelter
Google March 2019, open and empty
Google Sep 2019, road closed signs, cul-de-sac with a bus shelter visible
Google map view shows empty terrain, looks like the cul-de-sac has been removed (traces left, barricades)
Google Jan 2021, construction going on (Golfair transit hub, North Corridor / Green Line)
From different angles Sep 2019 is when the construction fences went up. The circus must be from before the temporary bus stop was placed there.
Fun, developments recorded in map views

Now PG data, which Google has there, shows the same as its map view. Bing must have used a different source for PG data, which is made by planes flying over on parallel lines. If it's the same as in the rest of the USA it will be from some time in 2014 or 2015.
Googling for circus in that location I only got this, an ad from Jan 2015
613 Golfair Blvd., two Universoul Circus tents for rehearsal, not open to public, $200,000.
That's only a couple houses down from the intersection and the color scheme matches with a Universoul circus tent.

That circus was there in Jacksonville but not in that spot. It looks more like a practice or storage location since there's no public parking for visitors.
Fun puzzle lol.
Leg 302, Lesesne, Berkeley County, South Carolina to Peachtree City, Georgia, USA


DAY06_19.PLN (10.6 KB)
I got 5 hours in before Claudette hit. The game was struggling (for other reasons) and with no visibility coming in soon there was no point trying to fix the tree issues. It was the runaway memory bug again, induced by the heavily forested PG area which get covered over with auto gen trees. A lethal combination for my system, triggering the slow downward spiral to sub 5 fps while memory usage climbs up over 30GB ram in use.
06-19 Lesesne 6SC1 6:22 AM
06-19 Spirit Field 3SC2 6:29 AM
06-19 St Mathews 99SC 6:38 AM
06-19 North AF Aux KXNO 6:47 AM
06-19 August Rgnl At Bush Field KAGS 7:06 AM Augusta PG Area
06-19 Prater Ranch 3GE8 7:44 AM
06-19 Rambos Field SC92 7:55 AM
06-19 Greenwood Co KGRD 8:00 AM
06-19 Triple Tree SC00 8:12 AM
06-19 Chandelle SC72 8:17 AM
06-19 Hartness SC58 8:21 AM Short runway
06-19 Greenvill Downtown KGMU 8:27 AM Greenville PG Area
06-19 Pickens Co KLQK 8:51 AM
06-19 Oconee Co Regl KCEU 9:01 AM
06-19 Tokeena Air Park SC96 9:06 AM Trees at end of runway
06-19 Mustang Field 0GA1 9:11 AM
06-19 Airnautique, Inc 0GA2 9:15 AM
06-19 Franklin County 18A 9:22 AM
06-19 Hudson River Landing 33GA 9:27 AM
06-19 Doug Bolton Field 02GA 9:31 AM Short field
06-19 Jackson Co KJCA 9:35 AM
06-19 Aiken Field 85GA 9:39 AM Short 'runway'
06-19 The Flying W Ranch GA01 9:44 AM Terrible performance, trees on top of PG trees
06-19 Stoney Point Field 6GA0 10:00 AM Roswell PG Area 34°3'31"N 84°23'24"W
06-19 Cobb County Intl-Mccollum Field KRYY 10:17 AM Marietta PG Area very low fps
06-19 Dobbins Air Reserve Base KMGE 10:25 AM
06-19 Dekalb-Peachtree KPDK 10:34 AM Runway tears Atlanta PG Area
06-19 Hartsfield - Jackson Atlanta I KATL * 11:03 AM Riversdale PG Area
06-19 Atlanta Rgnl Falcon Field KFFC 11:29 AM down to sub 5fps, 30 GB RAM in use
Flight time 5:07 28 stops
Early morning at Lesesne airstrip

Heading out over Lake Marion

Clarendon County

First stop at Spirit Field

Flying by Pack's Landing

Maybe one day FS2020 will get mangroves and swamp lands

Aiken County math puzzle, calculate the tillable area!

New Ellenton

Flying out of Augusta Regional by Huntsman Pigments

To Augusta, Georgia, located near the South Carolina border (across the Savannah river)

Augusta Museum of History below (green roof)


Home to an exhibit on James Brown (1933-2006) an American singer, songwriter, dancer, musician, record producer, and bandleader, known as the "Godfather of Soul", "Mr. Dynamite", and "Soul Brother No. 1"
Jessye Norman Amphitheatre

Augusta Canal National Heritage Area

Meadow Garden, 18th-century historic house museum that was once the home of politician George Walton (signed the United States Declaration of Independence as a representative of Georgia)

Downtown along Broad St

Augusta Mall along the I 520

Augusta Exchange at the interchange between I 520 and I 20

Thurmond Lake Dam aka J. Strom Thurmond Dam and earlier as Clarks Hill Dam, completed 1954

Savannah River in Lincoln County near Double Branches

Landing at Prater Ranch across Clarks Hill Lake

Taking a look a bit higher up, Savannah Lakes Village Tara Golf Club and Baker Creek State Park

Saluda River

Landing at Greenville Downtown Airport after flying over Haywood Mall

Chick-fil-A spotted, born in Atlanta's Greenbriar Mall in 1967 by Truett Cathy, over 2,600 locations today

Bon Secours Wellness Arena home to the Greenville Swamp Rabbits (ice hockey)

Grace Church

Fluor Field (minor-league ball), modeled after the Boston Red Sox's famed field

Peace Center (performing arts theater) in downtown Greenville

Continuing on over Sterling

Vulcan Materials Company, Lakeside Quarry

Calhoun, Clemson, South Carolina

Lake Hartwell

Landing at Mustang Field

Over Hartwell Marina

Airnautique Inc Airport-0GA2

Landing at The Flying W Ranch


Crippling combination of PG forest with autogen trees over top
Lanier Islands

Buford Dam on Lake Lanier, letting the Chattahoochee river through

Martin Marietta - Cumming Quarry

Landing at Stoney Point Field

Alpharetta in northern Fulton County, Georgia, I can see Claudette approaching in the distance

Titans (field) in Roswell

Harrison Park in Marietta

Landing at Crobb County Intl-Mccollum Field

Viking Quarry Lake next to the airport

Dobbins Air Reserve Base, the storm is getting closer

This was bound to happen with the way the sim is lagging from the PG forests


Runway tears, runway quakes, ground shifting up and down in tiles while landing, trip 'n flip
I 75 in Cumberland

HWY 400 in North Buckhead, Atlanta

'Flying the pattern' into Dekalb-Peachtree Airport


Tight turns are great for slowing down!
Dramatic entry to Atlanta, the capital of Georgia. Home to Martin Luther King Jr. National Historic Site


Atlanta played an important part in both the Civil War and the 1960s Civil Rights Movement
Midtown Atlanta

Hotel District

Peachtree Center


Most of the structures that make up the district were designed by Atlanta architect John C. Portman, Jr.
Georgia State Capitol, built in 1889, houses the Georgia Capitol Museum

Peachtree Fountains Plaza

Mercedes-Benz Stadium (construction site), Georgia International Plaza and State Farm Arena


The building on the left (Georgia Dome) is gone, currently The Home Depot Backyard (park)
Georgia Dome was imploded on November 17th 2017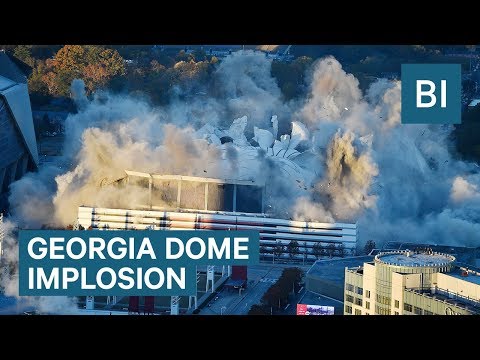 Mercedes-Benz Stadium broke ground on May19th 2014
Georgia World Congress Center

The Gathering Spot ATL (country club) and Hyatt House Atlanta-Downtown (construction)


Hyatt House Atlanta-Downtown opened on July 7 2015, data is from 2014
Hartsfield-Jackson Atlanta International Airport approach over Porsche Experience Center Atlanta

I feel small, one of the busiest airport hubs in the world

Maynard H Jackson Jr International Terminal, flying around exploring the airport

All the way at the other end, Atlanta Domestic Airport


Ooh that looks more my size, those tunnels below
South Terminal Parkway

Parking Terminal South

And back along North Terminal Parkway, tight squeeze, higher obstruction on this side


Claudette is getting very close now, lightning is increasing
Fayetteville, 22 miles south of downtown Atlanta

Final stop today at Atlanta Rgnl Falcon Field


Landing at 2 to 5 fps is not fun, I should have restarted the game 3 stops ago. But since it looks like visibility will be gone any moment now, I'll go enjoy the sunny weather up in Canada
Tomorrow more of Georgia, some of Alabama and heading to the Gulf of Mexico.
Leg 303, Peachtree City, Georgia via Alabama to Tifton, Georgia, USA


DAY05_20.PLN (7.6 KB)
A double leg today. First flying through the tail of Claudette in the morning. Then after a 5 and a half hour break (enjoying the local weather) continuing on in clear skies with a beautiful sunset at the end.
06-20 Atlanta Rgnl Falcon Field KFFC 7:42 AM Peachtree City PG Area
06-20 Griffin-Spalding County 6A2 7:53 AM fps already down to 5
Terrible stuttering, already up to 29 GB RAM, end task, restart
Internet connection problems, game stuck on loading screen, restart routers, end task, restart
06-20 Griffin-Spalding County 6A2 8:23 AM Griffin PG Area, 27 knot winds
06-20 Broken Ranch GA76 8:46 AM Marker in the wrong place
06-20 Macon Downtown KMAC KMAC 9:02 AM Macon PG Area
06-20 Middle Georgia Rgnl KMCN 9:22 AM
06-20 Butler Mun 6A1 9:36 AM
06-20 Columbus KCSG 9:54 AM PG Area
06-20 Auburn University Rgnl KAUO 10:24 AM Auburn PG Area
06-20 Lanett Mun 7A3 10:41 AM
06-20 Lagrange-Callaway KLGC 10:51 AM Lagrange PG Area
06-20 Anniston Rgnl KANB 11:28 AM Anniston PG Area
06-20 Talladega Mun KASN 11:46 AM
06-20 St Clair Co KPLR 11:56 AM
3:54
06-20 St Clair Co KPLR 5:33 PM
06-20 Birmingham-Shuttlesworth Intl KBHM 5:54 PM Internet connection problems
06-20 Bessemer KEKY 6:34 PM Birmingham PG Area
06-20 Shelby County KEET 6:41 PM
06-20 Ware Island 01AL 6:57 PM
06-20 Maxwell Afb KMXF 7:15 PM Montgomery PG Area
06-20 Troy Muni At N Kenneth Campbel KTOI 7:45 PM
06-20 Dothan Rgnl KDHN 8:04 PM Dothan PG Area
06-20 Early Co KBIJ 8:25 PM
06-20 Southwest Georgia Rgnl KABY 8:41 PM
06-20 Henry Tift Myers KTMA 8:57 PM
Flight time 7:18 22 stops
Atlanta Rgnl Falcon Field, ready for departure, sort of

Fayette County, still getting dumped on by the remainder of Claudette

Heads Creek in Spalding County

Griffin-Spalding County, a little break now and then

Griffin-Spalding County Airport

The break didn't last, after reloading (ram and internet issues) the rain had moved back in

Griffin in 27 knot winds

N6th st - E Broad St

E Taylor St - S Hill St

Griffin Memorial Stadium (on my right)

High Falls Lake

The mystery of Broken Ranch, not where the marker is

This is the 'runway' I believe, now to turn around and find it again

A little break from the rain helps, the 'runway' starts where the lonely trees stick out

Safely down, ah I can charge my HEV suit here

Lake Juliette

Ocmulgee River, probably a bit bigger for a few days

Town Creek into Jevos Lucas Lake

Jevos Luca Lake

Jones County, power lines are easy to follow here

Macon Downtown Airport

Macon in central Georgia

St Joseph Catholic Church

Central City Park on the Comulgee River, home to the Cherry Blossom Festival

Across the river is the Ocmulgee Mounds National Historical Park

Further over Macon County

Graphic Packaging International

Flash photography

Middle Georgia Regional Airport

Butler Municipal Airport

Columbus Airport Approach

Columbus Airport

St Francis Hospital

Columbus in western Georgia

Eagle & Phenix Dam in the Chattahoochee River

Golden Park stadium, Columbus Civic Center and South Commons Softball Complex further back

E 10th st - 6th Ave

First Presbyterian Church

Next stop Auburn University Rgnl Airport

Jordan-Hare Stadium, home of the Auburn's Tigers at Auburn University


Not much else to spot in this weather
Lanett Municipal Airport, getting brighter

West Point Powerhouse at Maple Creek (lake) on the Chattahoochee River

Milliken & Company at LaGrange

LaGrange, the county seat of Troup County

Lafayette Fountain

R. l. Harris Dam on the Tallapoosa River

Oxford, Alabama

Anniston, the county seat of Calhoun County

Home to the World's Largest Office Chair

Talladega Municipal Airport

Talladega Superspeedway

Great racing and made for a lovely movie as well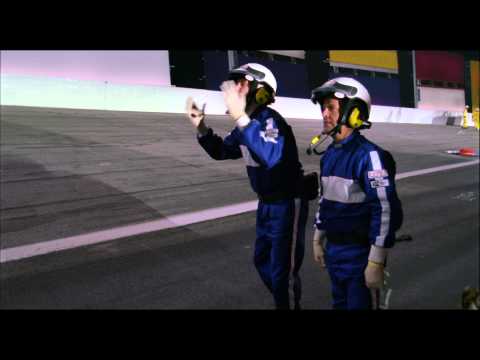 Lincoln, Alabama on the Coosa River

St Clair Airport

Time for a break. It was a lovely day out here, good day to take the crossroads bike out on the trails.
St Clair Airport, 5 1/2 hours later, all cleared up

St Clair County

Birmingham Race Course, live greyhound racing

Not anymore, another casualty of the pandemic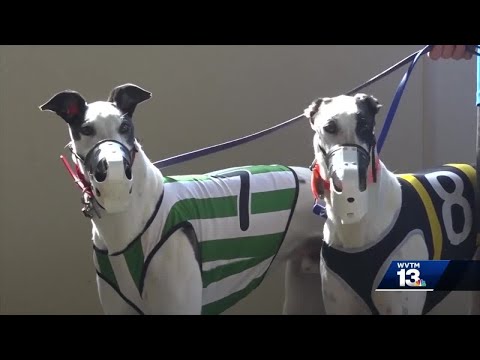 Norfolk Southern North Tower

The ultimate game of Frogger

Northfolk Southern Norris Yard

Ruffner Baseball Park in Irondale

Lawson Field Stadium and Hawk's View Overlook on the right

Birmingham-Shuttelsworth International airport at the end of my turn

Vulcan Materials Company in Birmingham

ABC Coke in Tarrant

CEMEX - Birmingham Cement Plant

ERP COKE in Harriman Park district

Birmingham, the seat of Jefferson County

Birmingham Downtown

Regions Field at Railroad Park Foundation

American Freight (Sears Outlet) in Glen Iris district

Wells Fargo ICCC at 210 Wildwood Pkwy, that building caught my attention

Huntington Park in Jefferson County

Bessemer Airport

Kirkpatrick Concrete Inc

Vulcan Materials Company in Celera


There sure are a lot of holes in Alabama
Alabama Power Co on the Coosa River, landing on Ware Island

Approach to Ware Island Airport over the Coosa River, Hwy 55 behind me

Another Alabama Power Co dam in Coosa County on the Coosa River

Maxwell Air Force Base

The National Memorial for Peace and Justice in Montgomery (empty field, opened April 2018)

Informally known as the National Lynching Memorial, commemorating the Black victims of lynching in the USA. It is intended to focus on and acknowledge past racial terrorism and advocate for social justice

Freedom Rides Museum and Rosa Parks Museum at the tip of my wing

Court Square Fountain - Artesian Basin and Montgomery Riverwalk Stadium

Riverwalk along Gun Island Chute (river)

Commerce st

Alabama State Capitol (left) and Supreme Court of Alabama (right)

Civil Rights Memorial on Washington Ave

Alabama Department of Archives & History, First White House of the Confederacy (Built 1835, residence of Jefferson Davis during the Civil War).and Alabama State Capitol

Troy Muni At N Kenneth Campbel

Dothan Regional Airport

N Oates St in Dothan lccated in in Dale, Henry, and Houston counties

Dothan City Civic Center

Gulf State Cold Storage on Columbia Hwy

Alabama-Georgia border formed by the Chattahoochee river, heading back into Georgia

Early County Airport

Arlington, Georgia

Calhoun County

Sunset over Georgia

Southwest Georgia Regional Airport

Albany, Georgia

Dougherty County, looks like I'll be ending back in the rain

Tifton - Baseball Field next to WXJF-FM Omega radio tower

Tifton in Tift County, Georgia

Final stop today at Henry Tift Myers Airport


Well done crew, you can take those sunglasses off now
Next leg, to the Gulf of Mexico.
Leg 304, Tifton, Georgia via Florida to Fairhope, Alabama, USA


DAY06_21.PLN (14.2 KB)
Exploring the coast along the Gulf of Mexico. The day started out very nice yet the rain moved in later in the morning. PG Areas are a bit less dense here, yet still a lot of detail to explore. Hitting every PG area is the goal! (Although meanwhile new ones have been added in Europe, another day)
06-21 Henry Tift Myers KTMA 6:23 AM
06-21 Moody Afb KVAD 6:34 AM
06-21 Valdosta Rgnl KVLD 6:41 AM
06-21 Finlayson Farm 9FL8 6:52 AM
06-21 Jefferson Landings 74FL 6:55 AM
06-21 Berry Grove 7FA8 7:01 AM
06-21 Charlotte's Field 53FD 7:09 AM
06-21 Tallahassee Intl KTLH 7:19 AM PG Area
06-21 Flat Creek 5FL6 7:41 AM Jim Woodruff Lock 30°42'30.3"N 84°51'48.7"W
06-21 Lawrence 1FD0 7:55 AM
06-21 Hammock 5XFL 8:02 AM
06-21 Carrabelle-Thompson X13 8:19 AM
06-21 Dog Island FA43 8:25 AM
06-21 St George Island F47 8:37 AM
06-21 Apalachicola Mun KAAF 8:41 AM
06-21 Costin A51 8:49 AM
06-21 Mexico Beach KMEX 8:58 AM
06-21 Tyndall AIr Force Base KTYY 9:00 AM
06-21 Tyndall Afb KPAM 9:03 AM
06-21 Panama City-Bay Co Intl KPFN 9:10 AM Panama City PG Area
06-21 Panama City Beach Airstrip FA07 9:25 AM
06-21 Destin-Ft Walton Beach KDTS 9:55 AM
06-21 Eglin Afb/Destin-Ft Walton Beach KVPS 10:02 AM
06-21 Eglin Air Force Base KEGG 10:05 AM
06-21 Wright KWRG 10:09 AM
06-21 Eglin Test Site B6 FL34 10:15 AM
06-21 George T McCutchan 8FL6 10:19 AM
06-21 Whiting Field Nas South KNDZ 10:23 AM
06-21 Spencer NOLF KNRQ 10:29 AM PACE PG Area 30°36'23"N 87°10'49"W
06-21 Pensacola Intl KPNS 10:44 AM
06-21 Garcon Field 24FL 10:48 AM Gulf Breeze PG Area 30°21'59"N 87°10'30"W
Pensacola PG Area 30°24'26"N 87°13'5"W
06-21 Pensacola Nas/Forrest Sherman KNPA 10:59 AM
06-21 Ferguson 82J 11:02 AM
06-21 Perdido Winds Airpark AL08 11:08 AM
06-21 Barin NOLF KNBJ 11:11 AM
06-21 Edwards KJKA 11:15 AM
06-21 Dauphin Island KEAF 11:26 AM Traffic on 'runway'
06-21 Jeremiah Denton 4R9 11:35 AM
06-21 H L Sonny Callahan KCQF 11:42 AM
06-21 Klumpp AL78 11:47 AM
Flight time 5:13 39 stops
Departure from Henry Tift Myers Airport

Leaving Tifton behind before sunrise

There she is, above Cook County


That's my Germanic background speaking, the sun is regarded as male in English speaking countries. Same with the moon, male in Germanic countries, female in English countries. In Russian its different again and the gender of the moon depends on the phase, Luna is feminine, while Mesyats (waxing half moon) is female.
Berrien County

Flying out of Moody Air Force Base

Valdosta

Landing at Valdosta Regional Airport

Highgrove Farm

Brooks County

Finlayson Farm

Jefferson Landings, Thor follows me where ever I go

Berry Grove

Berry Grove Airport

Charlotte Field

Upper Lake Lafayette and Piney Z Lake

Tallahassee International Airport

Bobby Bowden Field at Doak Campbell Stadium, named for its longtime Hall of Fame coach

Tallahassee is home to Florida State University

C.K. Steele Plaza (bus stop) in Tallahassee, the state capital of Florida

Florida State Capitol (1977 skyscraper) and Florida Historic Capitol Museum


Interesting configuration…
First Baptist Church of Tallahassee

Continuing on to Jim Woodruff Lock on the Apalachicola River at Chattahoochee

Holding back Lake Seminole

Hammock Airport

Carrabelle-Thompson Airport at Tate's Hell State Forest


Named after Cebe Tate, a 45 year old local farmer plagued by a panther that kept attacking his livestock.
There a multiple versions of the local lore
Dog Island, Florida at St George Sound

Dog Island Airport

Dr. Julian G. Bruce St. George Island State Park

Apalachicola Municipal Airport

Costin Airport in Gulf County

T. H. Stone Memorial St. Joseph Peninsula State Park

Mexico Beach in Bay County, Florida

Tyndall Air Force Base

Westrock in Panama City along East Bay

Panama City-Bay Co Intl


Looks like this airport has been closed for a while, yep closed October 2010
Hampton Harbour along Grand Lagoon

Rick Seltzer Park

Hotel Edwater Beach Resort and the M. B. Miller County Pier sticking out

Shipwreck Island Waterpark

Hidden Lagoon Super Race Track and Golf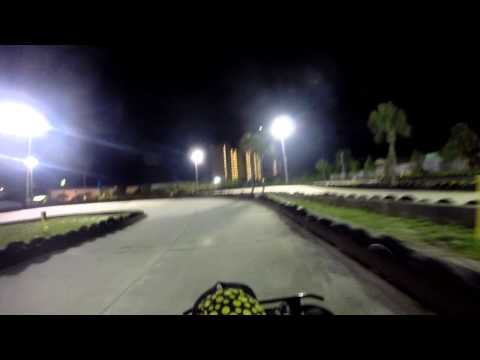 Panama City Beach City Pier

Pinnacle Port between Philips Inlet and Powell Lake

Henderson Beach State Park, Indian Bayou Golf & Country Club


and the Mid-Bay Toll Bridge accros Choctawhatchee Bay
Henderson Beach State Park

Destin-Ft Walton Beach Airport

Eglin Air Force Base

Wright Airport

Eglin Test Site B6 at Camp James E. Rudder

Spencer NOLF Airport, helicopter training site

Santa Rosa Energy Center

Plant Crist on the Escandia River

North Northwest Pensacola

Pensacola International Airport

Garcon Field in Yellow River Marsh Preserve State Park

Plaza De Luna Memorial Monument in Pensacola


Statue of Spanish conquistador Don Tristan de Luna
Admiral Fetterman Field at Community Maritime Park

Bayou Chico Bridge

Pensacola Nas-Forrest Sherman

Home to the National Naval Aviation Museum

Jack Edwards National Airport

Gulf Highlands

Baldwin County

Fort Morgan, 19th century military fort at Fort Morgan aka Fort Bowyer, Baldwin County, Alabama

The Estuarium at Dauphin Island Sea Lab

Jeremiah Denton Airport on Dauphin Island

Dauphin Island Bridge Hwy 193

H. L. Sonny Callahan - Fairhope Airport

FInal stop today at Klumpp Airport near Fairhope


Looks like it's no longer in use, an over grown field while the 'terminal' area is used for storing campers and boats (Street view from April 2011)
It says it's operational (2013 data) and has been around since 1987, private strip
https://www.airport-data.com/airport/AL78/
To Mobile and New Orleans tomorrow, further along the coast.
Leg 305, Fairhope, Alabama via Mississippi to Lafayette, Lousiana,USA


DAY06_22.PLN (9.6 KB)
Mobile, New Orleans and Baton Rouge are on today's menu. There was a heavy thunderstorm in New Orleans, the constant flashing started wearing on my nerves. Louisiana is the 2nd-most lightning-prone state and it proved it today. (Florida is first where I had plenty lightning as well)
06-22 Klumpp AL78 7:18 AM
06-22 Belforest AL61 7:20 AM Spanish Fort PG Area 30°40'12" 87°53'30"W
06-22 Mobile Downtown KBFM 7:45 AM Mobile PG Area
06-22 Mobile Regl KMOB 7:51 AM
06-22 Skywest Airpark 62AL 7:55 AM
06-22 Helena KHEM 8:02 AM
06-22 Lott Intl KPQL 8:05 AM
06-22 Ocean Springs 5R2 8:15 AM
06-22 Keesler Afb KBIX 8:24 AM
06-22 Gulfport-Biloxi Intl KGPT 8:29 AM Gulfport PG Area 30°21'55"N 89°5'23"W
06-22 Diamondhead 66Y 8:41 AM
06-22 Turkey Bayou Airpark 5MS2 8:52 AM Short, broken 'runway'
06-22 Birdwin 7LA1 9:16 AM Unclear runway
06-22 South Lafourche KGAO 9:31 AM
06-22 New Orleans NAS JRB/Alvin Callender Field KNBG 9:42 AM New Orleans PG Area
06-22 Armstrong New Orleans Intl KMSY 10:21 AM
06-22 Lakefront KNEW 10:32 AM
06-22 St John The Baptist Parish KAPS 10:49 AM
06-22 Stevens strip 32LS 11:03 AM
06-22 Sheridan's Strip 44LS 11:06 AM Short strip, trees
06-22 Hammond Mun KHDC 11:08 AM
06-22 Plane Crazy 25LA 11:13 AM Very short
06-22 Rebel Field 0LA9 11:20 AM
06-22 Baton Rouge Metropolitan, Ryan KBTR 11:29 AM Baton Rouge PG Area
06-22 Castille Field LA16 12:11 PM
06-22 Lafayette Rgl KLFT 12:19 PM
Flight time 5:01 25 stops
Departure time, Klumpp airport in the morning, scattered showers on the radar

Dreary morning in Fairhope, Alabama

Spanish Fort on D'Olive Bay and Lake Forest

At Spanish Fort Blvd - Old SPanish Trail

Meaher State Park between the Blakeley River and Apalachee River

Mobile along Mobile River

Mobile Government Plaza

Mobile Civic Center (left) and Mobile convention center (on the river)

USS Alabama Battleship Memorial Park


USS Alabama served for 5 years from 1942 to 1947, mainly in the Pacific. Ended up here in 1964.
Landing at Mobile Downtown Airport

Helena Airport in Helena, Mississippi

Lott International Airport

Pascagoula River

I 10 at Seventh Bayou

The road is basically a bridge over the Bayou, built on concrete supports

Landing at Ocean Springs Airport in Gulf Park Estates

Bay Marine Boat Works in Biloxi on the Gulf of Mexico

Hard Rock Hotel and Casino Biloxi

Keesler Air Force Basse

We can use some of that rain up here!

Gulfport, the second-largest city in Mississippi (after Jackson)

Turkey Bayou Airpark

Bit of an odd situation


Not sure what's going on here, looks alright on Bing maps although the marker was also in the wrong place. Google street view shows parked planes along a worn runway in 2021, it's there
Enough with the dreary weather, to the sun shine above the clouds

Over Biloxi State Wildlife Management Area

Chandeleur Sound

Eloi Bay, Louisiana

Hwy 300 below at Wood Lake

Started my descent over Black Bay

The Mississippi river

Plaquemines Parish

Wilkinson Bay

Mud Lake

Snail Bay

Kings Canal and Yankee Canal

Lafourche Parish

The terrain quality is so so here, but what a spectacle in the sky

Bayou Perot

Arriving in New Orleans at Bell Crevasse


Most of the docks are sunken, a common problem with PG data
St Louis Cathedral (18th century church) at Jackson Square

At Café Fleur De Lis (below) looking for Bourbon St, not easy in this weather

Found it, Bourbon St at Bienville st, Iberville st ahead


Heart of New Orleans' French quarter
Mardi Gras aka Fat Tuesday on Bourbon St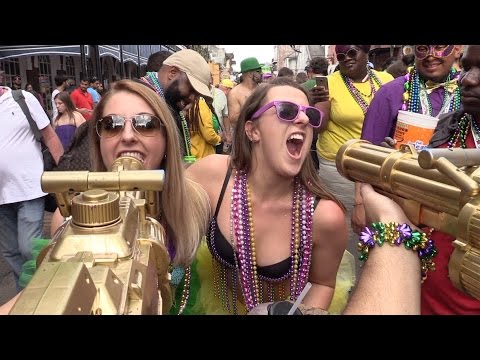 Some think Mardi Gras may be linked with the ancient Roman pagan celebrations of spring and fertility such as Saturnalia, which dates back to 133–31 BC, honoring the god of agriculture, Saturn. In Christianity it celebrates the last fatty meal before Lent season. On Bourbon st it's boobs for beads.
Mercedes-Benz Superdome home to the New Orleans Saints


Before 2011 it was simply known as the Louisiana Superdome, which served as shelter during the 2005 hurricane Katrina that flooded New Orleans. The company I worked for donated a bunch of our street nav systems which helped locate people trapped in their houses. Rescue boats could navigate the streets via GPS to the right house. It was a bit less convenient for helicopters as it kept routing them along the streets, but still helped find the right address while everything was hardly recognizable from the air.
Paddlewheeler Creole Queen at Spanish Plaza

New Orleans Fairgrounds, longtime horse-racing and festival spot

John Ryan Stadium and Metairie Country Club in Shrewsbury

Airline Dr at Causeway Blvd

Armstrong New Orleans Intl

Lake Pontchartrain Causeway, straight across the middle of the lake to Lewisburg

New Orleans Lakefront Airport

Breakwater Park and Bucktown Harbor Marina

Suburban Canal in Jefferson Parish

Elmwood Canal at Metairie

Duncan Canal at Kenner


A lot of pumping action to keep New Orleans dry
Continuing on, at St John The Baptist Parish

I 55 through Owl Bayou

Joyce Wildlife Management Area

Copart - Baton Rouge (salvaged car auction)

Baton Rouge Metropolitan Airport

I can see my shadow, is it clearing up?

O.K. Allen Bridge in Baton Rouge across the Mississippi River

Port of Baton Rouge, the capital of Louisiana

Exxon Baton Rouge

Mid City North, all the things you never see with auto-gen scenery

Hollywood Casino Baton Rouge


Currently the gambling operations are moved from the river boat onto shore, planned to be completed in 2022. Perhaps she will sail once again.
Louisiana State Capitol (constructed 1930-1932)

Laurel St at 3rd St

Louisiana's Old State Capitol (completed 1849)

Horace Wilkinson Bridge at the Port Of Greater Baton Rouge (south side of the city)

Iberville Parish

Whiskey Bay Pilot Channel

Atchatalaya River in the Atchafalaya National Wildlife Refuge

Atchafalaya National Wildlife Refuge is where one of my wife's favorite shows is made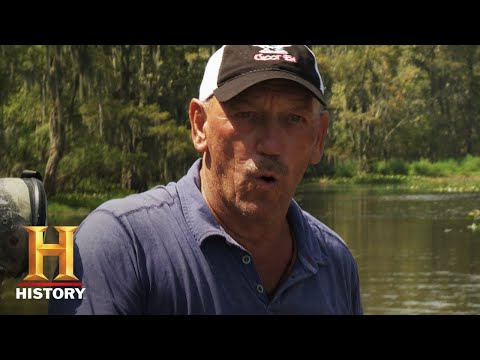 Bayou La Rose

Lafayette Regional Airport in southern Louisiana

Final stop for today, more scattered showers ahead

Next leg, I'll be moseying on down to Texas.
Not sure where in Texas you plan to visit, but Austin (including the state capitol and the University of Texas campus) is very well represented in photogrammetry, and I found I was able to land on top of the UT basketball stadium (large circular building with a flat top on the south side of campus) although that's probably more difficult in a Bonanza compared to the Shock Ultra I was using.
(deleted, posted in the wrong topic)
Leg 306, Lafayette, Lousiana to Austin, Texas, USA


DAY06_23.PLN (8.8 KB)
Houston and Austin have great PG Areas. The weather cooperated as well today, great flight.
06-23 Lafayette Regl KLFT 7:06 AM
06-23 Tee Brad's 13LS 7:15 AM
06-23 Little Pecan Island 3LA4 7:28 AM
06-23 Nunez LA12 7:32 AM
06-23 Cameron Airstrip 1LS5 7:43 AM
06-23 Texas Menhaden Strip XS76 7:56 AM
06-23 Seafood Warehouse Park XS77 8:13 AM Galveston PG Area 29°19'4"N 94°47'10"W
06-23 Scholes Intl At Galveston KGLS 8:32 AM
06-23 Austinia TS50 8:40 AM Johnson Space Center 29°33'7"N 95°5'52"W
06-23 Ellington KEFD 8:51 AM
06-23 William P Hobby KHOU 8:56 AM Houston PG Area 29°45'29"N 95°21'12"W
06-23 George R Brown Convention Center 29°45'08.9"N 95°21'27.3"W 9:31 AM San Jacinto Monument 29°45'0"N 95°4'51"W
06-23 George Bush Intercontinental KIAH 10:01 AM The Woodlands PG Area 30°9'25"N 95°27'31"W
06-23 Baytown KHPY 10:18 AM
06-23 Ferris 25TA 10:22 AM
06-23 Rogers 9TA3 10:25 AM
06-23 Roeder 49TA 10:27 AM Mind the power lines
06-23 Dunham Field 1XS1 10:31 AM Kingwood PG Area 30°2'32" 95°13'12"W
06-23 Lake Bonanza 33TA 10:53 AM
06-23 Easterwood Field KCLL 11:14 AM
06-23 Texas A And M Flight Test Station 83TX 11:18 AM
06-23 Coffield Regl KRCK 11:28 AM
06-23 Bird's Nest KEDC 11:39 AM Austin PG Area 30°15'36"N 97°45'0"W
06-23 Austin-Bergstrom Intl KAUS 12:21 PM
Flight time 5:15 23 stops
Lafayette Regional Airport, ready for take off

The sun is up, Lafayette just doesn't know it yet

Over Lafayette Parish

Tee Brad's Airport in Vermilion Parish

White Lake Wetlands Conservation Area

Grand Lake

Little Pecan Island in Cameron Parish

Little Pecan Island Airport

Cameron

Cameron Airstrip, yep still more lightning

Odd dotted rectangular ponds near Smith Oaks Sanctuary in Texas

Smith Oaks Sanctuary

Galveston on the Galveston Channel, an island city on the Gulf Coast of Texas

Pier 10

1892 Bishop's Palace and Sacred Heart Catholic Church

Galveston Island Historic Pleasure Pier

Texas International Terminal


First time I see a ship with that hatches all open, maybe you can land a small helicopter inside
Scholes Intl At Galveston

Port of Texas City

Johnson Space Center where NASA Mission Control Center is located

No PG data here, so a closer look at the good old shuttle

What mission control is looking at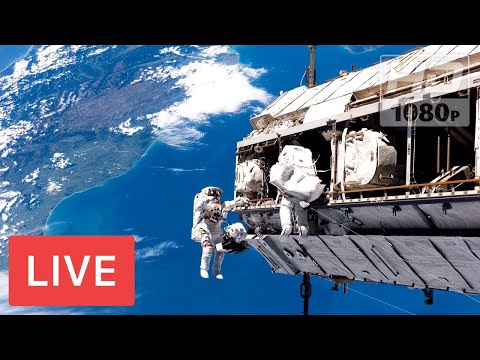 Houston, a large metropolis in Texas, home to just over 7 million people

University of Houston

TDECU Stadium, home of the Houston Cougars, almost finished here


Texas Dow Employees Credit Union Stadium opened on August 29th 2014 replacing the old Robertson Stadium which served the university since 1946, demolished end 2012.
University of Houston-Campus Recreation & Wellness Center

Toyota Center, home to the Houston Rockets, Space Jam!

Hilcorp Energy Company (construction started 2014) - Park First of Texas, LLC (demolished June 2017)


Another look in the past at Lamar and Travis
Downtown Aquarium and Sam Houston Park

Another run through downtown along Lamar St, here at 5th St

Lamar St at Caroline St

Curious why did Houston rename all it's downtown avenues to streets. Houston Avenue is apparently still used locally although it doesn't exist anymore (Houston st) and signage still use the old names as well
Not that they dislike Avenues, Dowling street (Confederate officer) was renamed Emancipation Avenue so you have Dowling Street Bar & Lounge, Emancipation Avenue, Houston, TX. And in that area you have Avenues crossing other avenues. I always considered the US naming system very practical, avenues one way, streets perpendicular, North-South / East-West divided from the center lines. Houston messes it all up!
Landed on George R Brown Convention Center, bit bumpy, but do-able

Minute Maid Park, Astros' home ballpark

Court of Appeals First District, probably once one of the biggest buildings in Houston

Houston Zoo and Pioneer Memorial Obelisk (lower right)


1936 granite obelisk commemorating Houston's founding men & women & city centennial
Children's Memorial Hermann Hospital

NRG Stadium formerly Reliant Stadium (opened 2002), home of the Houston Texans and first NFL facility with a retractable roof on the left


And Houston Astrodome, the world's first multi-purpos domed sports stadium (opened 1965) and originator of the term astro-turf. It also featured the "Astrolite", which was the first animated scoreboard
Westside district along I 10

Gerald D Hines Waterwall Park

King Ranch Texas Kitchen steak house below my plane

Memorial Park, 1500 acres with golf course, running trails and arboretum

Spotts Park at the junction of Waugh Dr and Memorial Dr

Finally landed at George Bush Intercontinental Airport

Still more to see here, Lyondellbasell CVON

Womble Company, Inc

Super Mario Odyssey! I mean San Jacinto Museum of History

Greener pastures at Ferris

Hanson Aggregates at Dunham Airport, not a racetrack which I first thought it was

Kingwood nearby Lake Houston

Austin Materials

Around West Fork San Jacinto River

Lake Conroe Dam

Grimes County

Texas World Speedway at College Station

Another one lost to progress (1967-2017)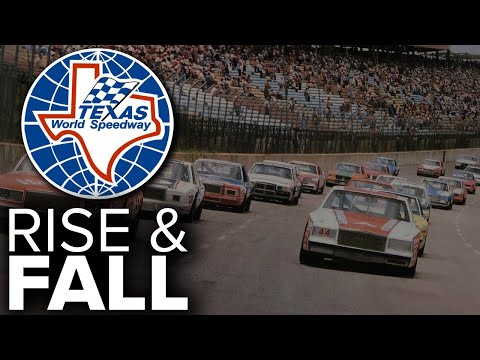 Cedar Creek winding through Burleson County

H H Coffield Regional Airport-RCK, better than in the middle of the runway

Manor Downs. Texas's oldest pari-mutuel (betting system) horse racetrack, closed 2017
Grateful Dead 9-13-83 at Manor Downs Austin TX
Manor Downs today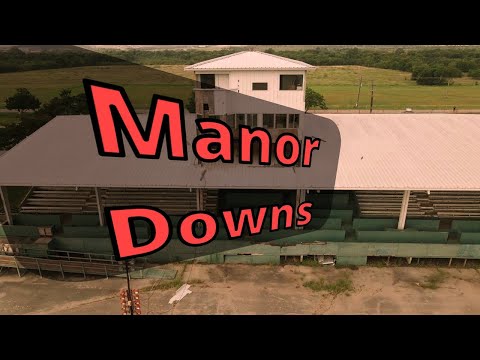 University of Texas in Austin

Darrell K Royal - Texas Memorial Stadium, home to the Longhorns football team since 1924

All Saints' Episcopal Church (bottom right) on campus

The bubble, @bwc1976 a bit more landable than the basketball stadium, still too short

Touch and go, no way to stop in time


Slowing down below 70 without ground effect results in the plane rolling over since SU3. It's asier to hit a small target on water with the stabilizing effect. I would need a strong headwind to land on this.
Sid Richardson Hall and LBJ Presidential Library

Texas Capitol, 1888 granite & marble structure with House & Senate chambers

A closer look to revive an old meme "This is Sparta"


It's the underground Capitol Annex behind the Capitol building
Congress Avenue Bridge and Buford Tower on Lady Bird Lake


Originally built in 1930 as a drill tower for the Austin Fire Department
Auditorium Shores at Town Lake Metropolitan Park and 422 at the Lake (open plot, build in 2016)

Saying goodbye to Austin from "Greetings From Austin Mural" at W Annie St and S 1st St

Last stop today at Austin-Bergstrom International Airport

Next leg. more of Texas, on to San Antonio and beyond.