Leg 51 Zaragoza, Spain via the Pyrenees and the Balearic islands to Algiers, Algeria


DAY10_12.PLN (6.3 KB)
Last leg in Europe, it was a great one. The weather held out for some amazing sights of the Pyrenees.
10-12 Cogullada (Zaragoza) LEZA 4:16 AM
10-12 Monflorite-Alcala LEHC 4:31 AM
10-12 Aerodromo Coscojuela de Sobrarbe LEPG 4:44 AM
Restart, can't find next airport (typo), quit all the way for live weather not to bug out
10-12 Aerodromo Coscojuela de Sobrarbe LEPG 4:56 AM
10-12 Altisurface d'Aleu LFSQ 5:43 AM
10-12 La Quillane LFNQ 6:17 AM
10-12 Ampuriabrava LEAP 6:49 AM
10-12 Girona LEGE 7:04 AM
10-12 El Prat, Barcelona LEBL 8:01 AM Catalunya circuit North
10-12 El Prat, Barcelona LEBL 8:48 AM
10-12 Reus (Tarragona) LERS 9:12 AM Human towers Tarraco Arena
10-12 Menorca LEMH 10:28 AM
10-12 Ses Salines (S'Olivo) LESF 10:52 AM
10-12 Ses Salines (S'Olivo) 12:11 PM
10-12 Vilafranca de Bonany-Es cruce LEVO 12:21 PM
10-12 Aerodrom de Binissalem LEBS 12:31 PM
10-12 Palma De Mallorca LEPA 12:53 PM
10-12 Ibiza LEIB 1:30 PM
10-12 Houari Boumediene (Algiers) DAAG 2:32 PM
Flight time 7:58 15 stops
Blue skies, heading straight for the Pyrenees! Passing Congesto de Ventamillo, foothills of the Pyrenees

Passing Castejón de Sos, looking at Posets-Maladeta Natural Park

First mountain, Pic de Vallibierna

Pico Aneto, highest point in the Pyrenees, 11,168 ft


I'm above Chalet Refugio, the lake is Estany de la Cap de la Val
Artiga de Lin National Park

Looking at Besiiberri Nord

Tuc de Molières, 9,875 ft high

Vielha down below

Baqueira down in the valley

The mountains behind Baqueira are covered in ski slopes

This one required a go around second approach, beautiful but difficult landing spot


Altisurface d'Aleu (LFSQ) just across the border into France
Clouds on the French side adding to the atmosphere, Massif du Montcalm

Pic Carlit 9,583 ft, 12 km from Andorra

La Quillane, ski resort on the French side

Next to skiing you can visit Animal Park Angles in Capcir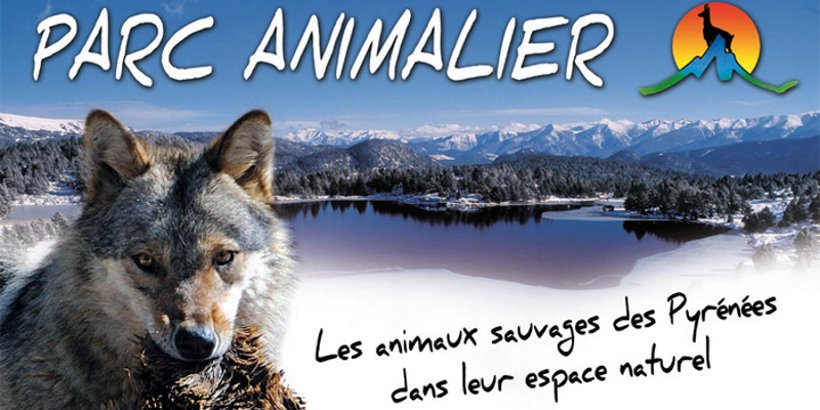 Regional Park of the Catalan Pyrenees

Pic du Canigou in the middle far, 9,136 ft, less than 50 km from the Mediterranean

Empuriabrava on the Gulf of Roses, back in Spain

Circuit de Barcelona-Catalunya

Barcelona, host of the Summer Olympics in 1992


Palau Sant Jordi (middle) and Lluís Companys Olympic Stadium on the right
Piscines Bernat Picornell, olympic swimming pool


The eye catching tower is Torre de Comunicacions de Montjuïc, build for broadcasting
Place d'Espanya, Barcelona reminds me of Sim City, so organized

Columbus monument in the middle, to the left Agència Tributària, tax collector's office, eww

Basílica de Santa Maria del Pi, 14th century Gothic church on the right


Behind the Cathedral of Barcelona from the 13th century
And the still unfinished La Sagrada Familia, designed by Spanish/Catalan architect Antoni Gaudí

Construction started in 1882, current estimate for completion is 2026

Furrther down the coast, Tarragona


A bit of a step back with PG data but you can still make out the Tarraco Arena (circular shape)
Terraco Arena is where the human towers (Castell) of Catalonia are build. First documented in 1801, became a competition in the 1980s and declared an Intangible Cultural Heritage of Humanity by UNESCO in 2010

Time to visit the Balearic islands, approaching Menorca with 34 knot winds

Waves at Mahón

The little island is Isla del Rey or Isla del Hospital, historic hospital island

Es Pelats on Mallorca next door

Whoops, almost ran off the runway at Ses Salines (S'Olivo) LESF, time for a break

Another short 'runway' at Aerodrom de Binissalem LEBS

Sandpit just below Bodegues Castell Miquel

Nice view over Mallorca, pretty mountains here

Embalse Gorg Blau at the foot of Puig Major, highest peak on the island, 4,740 ft

Port de Sóller with Puig Major in the background

Leaving Mallorca behind, looking at Port d'Andratx

Sunset on the way to Ibiza

Ibiza on Ibiza, night club island of the Mediterranean

Well renowned for it's party lifestyle

My favorite DJ played in Ibiza as well, Tiesto

First time I saw him play was in the RAI in Amsterdam, 1999 Innercity. Amazing dance festivals

That set was amazing, I'm in the crowd there somewhere. I have most of his music on CD although I prefer Armin van Buuren for the more recent music.
Tiesto has become quite the celebrity and still going at age 51, I'm not far behind

Ziggo Dome, Amsterdam, October last year
Good way to end my tour of Europe, on to Africa. I landed in Algiers at night, can't wait to see what I'll find in Africa. I'm determined to visit all countries.