Leg 69, Rabil, Cape Verde via The Gambia to Kolda, Senegal


DAY10_30.PLN (5.1 KB)
Couple technical issues today due to the patch. The G1000 buttons keep turning on their own, it seems the button up event from the mouse is not always recognized anymore. Work around, remap cockpit zoom to button plus scroll wheel and use the scroll wheel to operate the G1000 knob.
Also TAA has changed, picture quality seems to have degraded some what even though I take screenshots at render scale 200. It could also be the terrain at Cape Verde, a lot of washed out pictures needing a bit of brightness and contrast adjustments.
The plane seems to be harder to control as well with wind or maybe the effect of wind is now better implemented. It was windy today in Cape Verde, up to 36 knots, making it very hard to land.
10-30 Rabil GVBA 5:02 AM
10-30 Amilcar Cabral GVAC 5:40 AM
10-30 Preguica GVSN 6:13 AM
10-30 Agostinho Neto GVAN 6:42 AM Took 3 attempts to land, 26 knot cross wind
10-30 Sao Pedro GVSV 7:10 AM
10-30 Esperadinha BVR 8:03 AM
10-30 Sao Filipe GVSF 8:18 AM Crazy wind, full steering lock to stay on the runway
10-30 Mosteiros GVMT 9:01 AM Awesome volcano
10-30 Mandela Intl GVNP 9:32 AM
10-30 Maio GVMA 9:50 AM 385nm next, 35 knot head wind ugh, climb!
10-30 Diofior GODI 12:50 AM
Restart, not sure if streaming is actually working or poor quality
10-30 Diofior GODI 12:50 AM poor quality
10-30 Banjul GBYD East through The Gambia 1:24 PM
10-30 Kolda GOGK 2:18 PM
Flight time 9:04 12 stops
First up Boa Vista, sadly very little detail

What the coast really looks like

There is an old freighter ran aground at the beach in 1968, Praia da Atalanta, but detail is too low to see it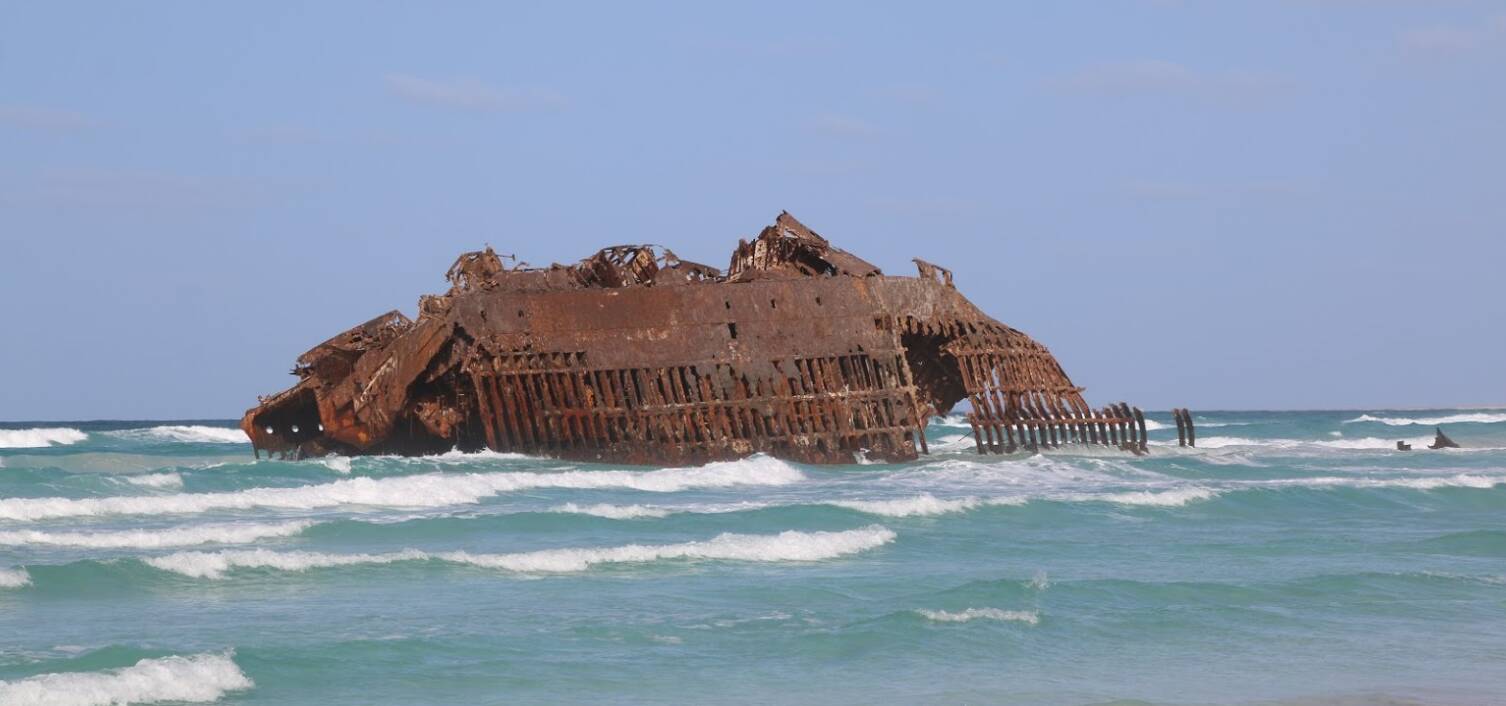 Rabil, cute town next to the airport

São Nicolau to the West

Ribeira Brava, the airport is just to the left

Parque Natural Monte Gordo in the mountains, quite green in reality

Awesome coast line here as well

Vale do PaúlIlha de Santo Antão, or simply Paul Valley

Ponta do Sol, actually this landing was easier than it looks

Esgamaleiro tucked into that valley

Chã de Igreja

the real thing, those vertical cliffs on the water!

Tabuadinha

A little bit to the South-West, São Vicente

In the middle of the bay on the left is this rock, turned into tourist attraction

Mindelo on São Vicente

A long way to the South, Esperadinha Brava, another 'interesting' landing experience

Just East of Brava is Ilha do Fogo with a massive volcano, Pico do Fogo

Active 9,281 ft. stratovolcano

With a huge caldera, Fogo National Park

People live there, Bangera and Portela

The lava field at the base of the volcano

Fogo as seen from its caldera

Looking down into the caldera from the peak

And one more goodbye shot for the overview

On to Santiago a little bit to the East, Porto Mosquito to the right, sounds inviting…

Quite a colorful island

Praia, the capital of Cape Verde

View from Lighthouse Dona Maria Pia at the end of that small peninsula

Last island for today, Porto Inglês on Maio

Nice Beach. It's still 27 degrees there at 11 PM, looks inviting

Back to the mainland, back to Senegal. Flying over Moundé

This area is part of the Saloum river delta

Bakau in The Gambia, a small country around the river Gambia

Kachikally Crocodile Pool in the middle of town where you can pet the crocodiles

Hmm, not sure if you can trust that one
Banjul, the capital of The Gambia

Arch 22, decorative gate commemorating 1994's military coup d'état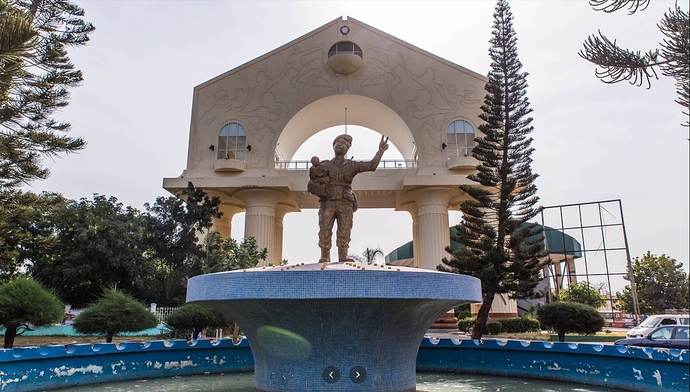 I followed the river Gambia to the East until the sun went down

About time to turn South to my final destination of the day

Arriving in Kolda, Senegal, night lighting has changed

No lights at the airport, no problem, runway data was in the G1000

Tomorrow back to the coast and follow it Eastwards.