Is there any way to take out the Dorchester shipping terminal and Chelsea Street Bridge? As those are covered under the RKBridger Boston bridges package, and as far as I can tell, this doesn't include the Tobin.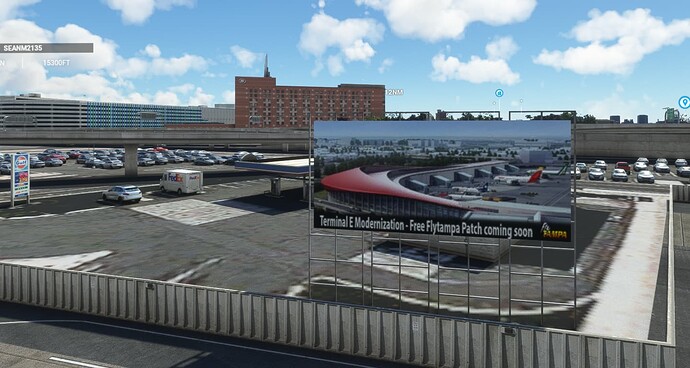 Looks like another great release!
I see that it's already been released on simMarket. Any idea as to when it will be available on Orbx?
Please tell me that Ted is still in the tower, that was the best part of the P3D version.
The RKBridger dev will probably make an update soon to accommodate this scenery.
Just bought and loading into the sim now. So excited!!! Thank you FlyTampa!
I was just about to come on here and post the same thing. Thank you!
The airport is pretty nice and runs well with the A32NX. Hands down beats the optimization of the old P3D version… whew! Nice job FlyTampa. Great bit of traffic on Vatsim tonight and even just live multiplayer making the airport alive.
The interiors are actually smartly modeled. They look incredibly realistic from a position in the cockpit with a Starbucks coffee and passengers moving about. When inside, though, you can see the lower resolution textures. Nothing wrong with this at all. They put the performance where it counts.
I haven't fully explored yet, but from a few laps around the pattern, I would be happy to start flying more USA legs as we continue to get better airports here. Like someone said, what a week for airports and my bank account (ugh!)… Wellington, Brussels, Boston… just wow!
And a side note that for me the photogrammetry areas seem to be a bit better this evening. I'm not sure why. The only thing I changed was cleaning out my rolling cache. No hefty stutters like I had earlier today granted at a different photogrammetry area.
CTDS on SU9 when exiting to main menu no matter what plane I use and this is MSFS on a fresh install along with a fresh windows installation.
Every other airport works just fine!
Ok, good, it's not just me, same here. CTD exiting to main menu from KBOS. Worked fine yesterday.
Thanks for the confirmation. Not expecting any reply from FT anytime soon but they'll probably reply here. I sent a query on another product and its going to be a week since I haven't heard from them!
On the Fly Tampa KBOS is the Hyatt too far in front of 14?
Have a look at the last post in this thread…
Fantastic, good to see as expected on it straight away.
Using any other add on apps, I'm finding REX Weather crippled right now.
I was almost out of KBVY just now in the old 172 when I answered ATC and I found I was a woman.
That record scratch was enough to make me lawn dart and restart but sof ar this mod for me isnt at fault.