Hello, i'm experiencing this issue in Steam version of the game.
PC Specs:
GTX 1050TI, i5 7600k, 16GB RAM DDR4.
Game is installed on a HDD.
This is the scenario:
Planned a flight between RJTT and BIKF
Took-off with the plane, left it at cruising altitude and speed.
I went to bed.
Woke up 8 hours later and the performance was bad. 10FPS when running it, but when i pause and go to the menu, the FPS goes back up to 45 fps.
Then i decided to open the Task Manager to check my resources usage and here's the results:
When the game is running: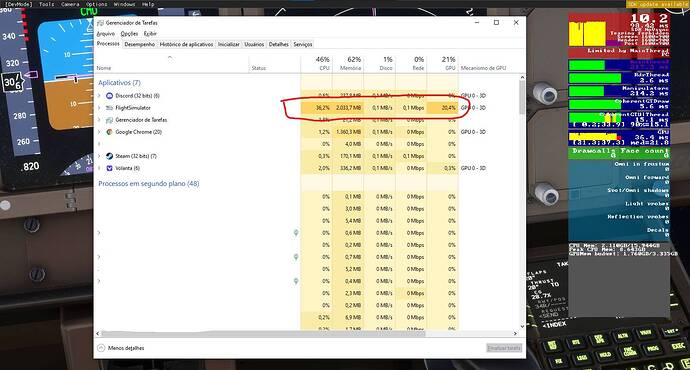 When the game is paused in the menu: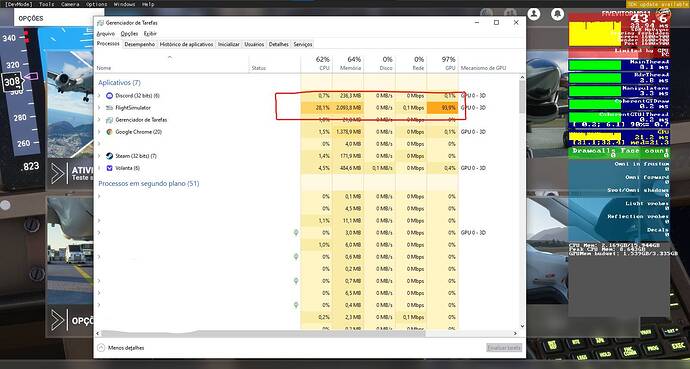 For some reason, GPU usage is very low when the game is running, but once i pause it, its usage increases and the FPS goes up with it.
I have already reseted my rolling cache and disabled my live traffic/AI traffic. None of these fixed the issue.
Edit:
Seems like the game is limiting itself to 10FPS, it does't goes higher than it, in fact, it stays at exacts "10.0" FPS for some reason.