Hi Fellow Flight Simmers and VR Enthusiasts

,
I am Chris, and some of you may already know me as the author of FSKneeboard.
Currently I am working on a new Flight Simulator extension called FSdesktop.
It's going to be a pretty powerful extension, I believe, that many of you guys flying in VR could benefit from. If you are missing your browser, Twitch chat, vPilot panel, E6B or WHATEVER while flying in VR, then search no more: I have you covered
FSdesktop can bring virtually ANY windows desktop application into your VR space. Currently, I am working on a two-way-communication so that users can even control their desktop applications from within MSFS, without tabbing in and out of the sim. Simple mouse clicks do already work.
But why talk if I can show. Check out this video of the early prototype to learn more…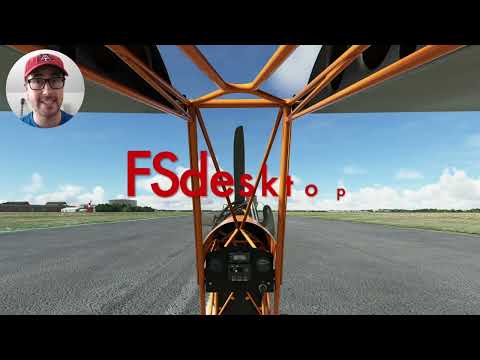 And here is an animated gif of the newly implemented two-way-interaction, showcasing the usage of the windows calculator in VR:
Please bear in mind that the footage and information shown above are showcasing a very early prototype. I hope, though, that you like the development are are as excited as I am

I am pretty excited
If you would like to learn more and get notified when FSdesktop approaches its release, please sign up over at https://fsdesktop.com and tell your friends.
Looking forward to seeing you and fly safe!
Cheers,
chris