Hi.
The approach for Bodø Airport, ENBO, Runway 25 is not the same heading as the runway.
On both Navigraph and Chartfox charts you can see this: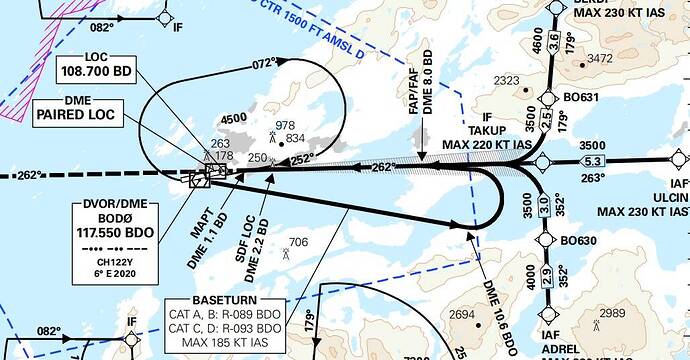 It seems like it's supposed to be this way when both charts and the approach in-game is like this.
How do you fly this approach? Are you supposed to just turn last minute?