all right - misunderstood then ! I don't know to what extent this part of the global illumination can be "changed" - but if so then of course on the part of Asobo !
I own VR glasses but at the moment I don't use them ( (I think it's worse in VR, not now that you use that) - at the moment on 3x32" curved with TrackIr - for me it looks rather like this at the worst - so for my part actually readable (looks even worse on the screenshot had to scale down the "giant" picture a bit):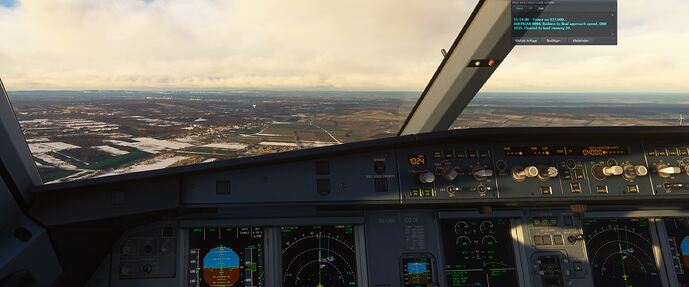 The blending effect before the last update was a bit strong - you could sporadically read the instruments badly - but I think it works at the moment!
I use standard settings for the screens and in the NvidiaFilters the options sharpen, AmbientLight, colorfullness (very discreet to scale down the colour tone) !
Cheers !