Hi all,
I got my Thrustmaster TCA Officers Pack yesterday and its awesome. It looks like its not available pretty much anywhere which explains why I can't find info on the issues that I am having.
Windows recognises the device just fine so I know its not a hardware issue.
The issue that I am having is this. The throttle quadrant when its resting in the IDLE position is actually around 20% into the axis. So MSFS just assumes that the throttle is 20% along its travel. What I want to do is calibrate is so that the throttle axis starts when the quadrant sits at IDLE.
When I select reverse it engages two buttons (12 and 16 see pictures below). So I am thinking that I can use that to select reverse thrust? Can MSFS be set so that reversers are only active when a "button" is held down?
The other issue that I am having is that the engine masters and ignition switch does nothing and no matter what I try binding it to it doesn't change.
IDLE THRUST

CLB DETENT

FLX DETENT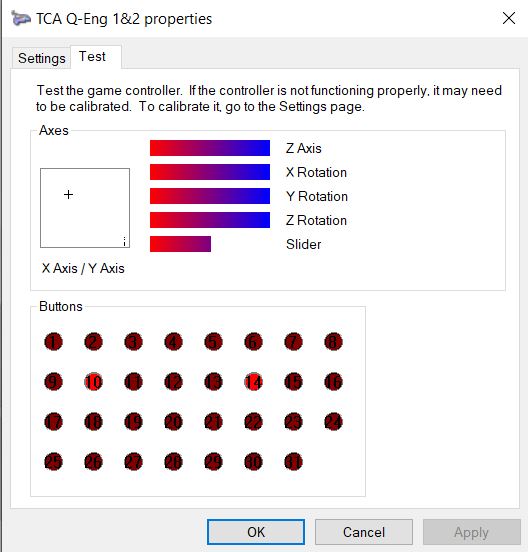 TOGA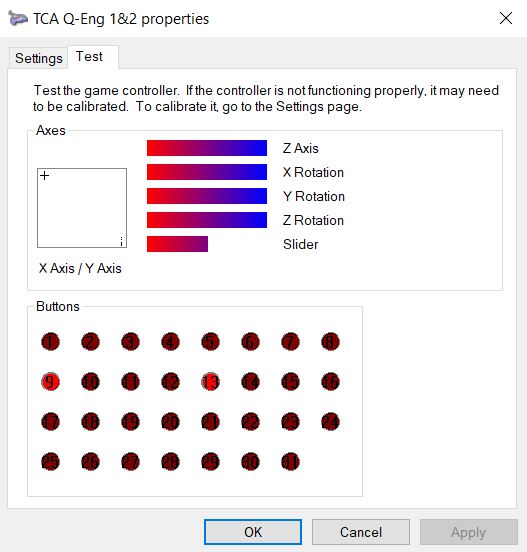 REVERSERS SELECTED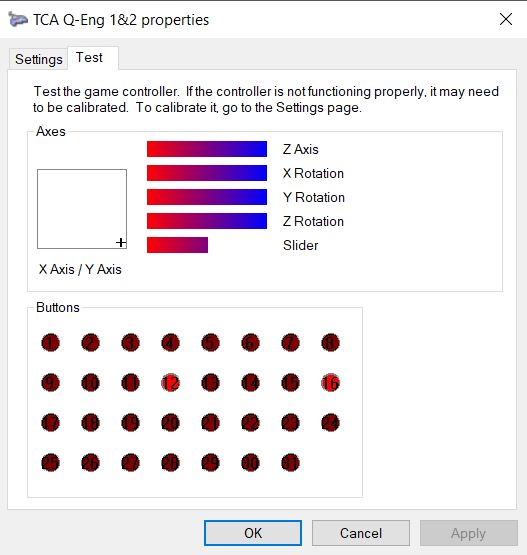 IDLE THRUST FS

CLB DETENT FS

FLX DETENT FS

TOGA FS

REVERSERS SELECTED FS

ENGINE SETTINGS FS