Do you have any add-ons in your Community folder? If yes, please remove and retest before posting.
None. All removed
Are you using Developer Mode or made changes in it?
No.
Brief description of the issue:
Since installing SU5, I not longer get autogen or terminal buildings drawn in some areas, with CYVR being particularly bad. Happens in 2D and VR. Tried resetting all settings to default, clearing rolling cache, removing all community folder options, ensuring data settings are turned on (I am seeing multiplayer aircraft and terrain is good quality, just no buildings drawn on it), Buildings set anwhere from low to ultra. Nothing brings these building back.
Provide Screenshot(s)/video(s) of the issue encountered:
Detail steps to reproduce the issue encountered: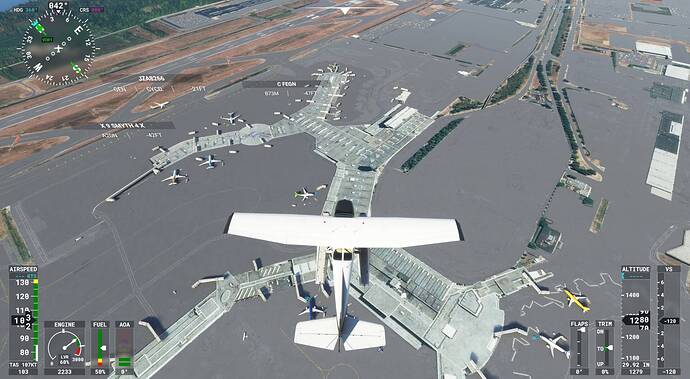 PC specs for those who want to assist (if not entered in your profile)
i9, 3080, 32GB RAM, 1TB SSD
Build Version # when you first started experiencing this issue:
1.18.13.0
Are you on the Steam or Microsoft Store version?
Steam
Did you submit this to Zendesk? If so, what is your ticket #?
Not yet