Can we please have a map of the whole world that shows the DEM resolution for everywhere?
Asobo released one for WUII: USA showing the updated regions of the USA and their LODs: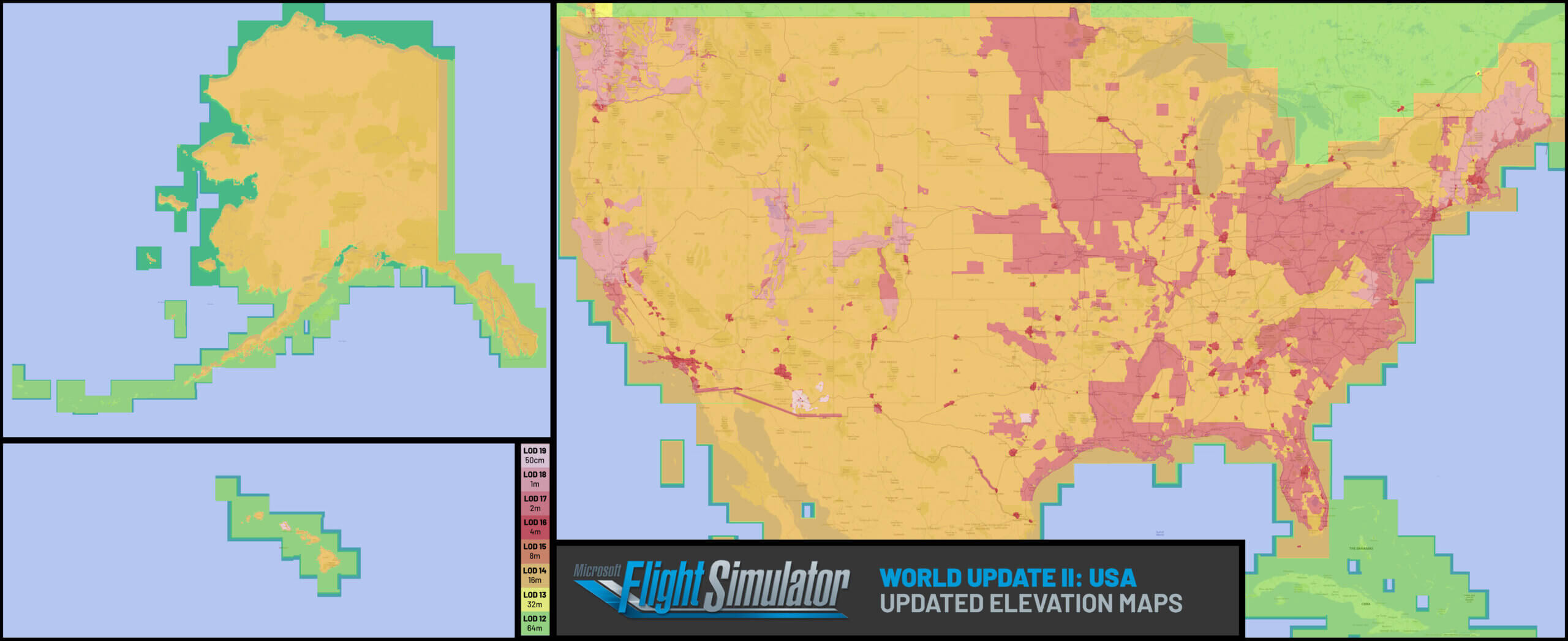 We can see the map also partially covers Canada and the Caribbean, which makes it look like Asobo might have the whole world mapped anyway!
To summarize:
It would be nice to see the improvements made by world updates. (Asobo should be showing them off!)

As it is now, we are left guessing where has been improved and by how much.

It would enable us to plan flights based upon areas that have beautiful high LOD terrain quality e.g. Washington state and Mt Rainier using the WUII map.

Many third party developers are releasing DEM/mesh DLCs. It would be helpful to know how much of an improvement they'd be and whether it's worth getting them.