Available at Helicopters by flightsim-squadron
It might be called the Little Bird but it packs a serious punch as a Gunship. This versatile workhorse of the sky needed to be brought into the squadron for MSFS.
We made use of this fantastic model created by Form5 [https://skfb.ly/ooZRn] and @kingdmac3365 rebuilt the internal cockpit from the ground up.
One of the ground breaking features in MSFS is the special feature enabled by the MH6 by hitting "Alt N" or toggling the switch in the cockpit for Navigation lights. This fires off the search light on the helicopter to locate your target on the ground, or follow a path with little or no visibility.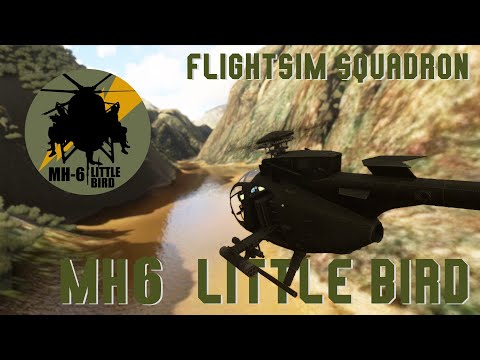 We hope you like this addition to the hangar