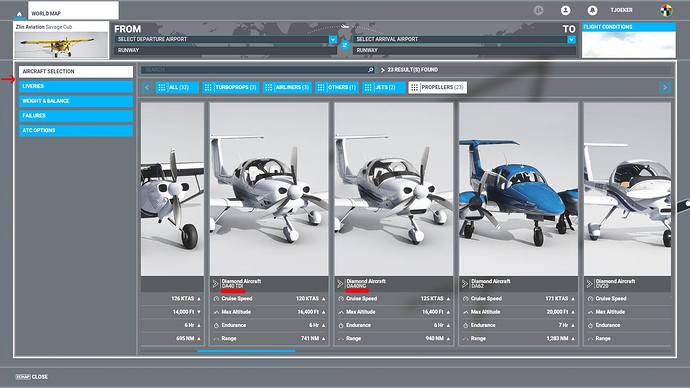 Can you add a new menu for submodels?
There are quite a number of aircraft with minimal differences between them. It would be good if you select DA40, and then in the next menu choose what submodel you want. This would make the list less cluttered.

Bonus points if we can rearrange the models ourselves. I can see it becoming messy again if I buy the A319 from one dev and the A320 from another. I want to be able to categorize and adjust tags myself.