I have not been 'Knighted' yet by the Queen!
Lately, people have been calling me 'Sir'.
Charles.
Wow.
From the users statement and questions I thought he was not super knowledgeable
or experienced.
Now you want him to use DDU and install a striped down driver
and also change Win 10 to disable automatic updates
and then modify the Group Policy and Registry of his PC.
An unexperienced user can get into a lot of serious trouble
and destroy his PC.
Better to use Geforce Experience.
A couple of clicks and done.
I know. I'm just giving you a hard time.
Please ignore me.
Total rubbish. That is how you gain EXPERIENCE is by trying new things. You ain't gonna break anything by following directions. Enough white knighting please.
I'm giving you a hard time too. Just joking around.
Registry is above me.
Back Win XP, Vista, etc., I did a few Regedits.
But I wouldn't even attempt it today.
Yep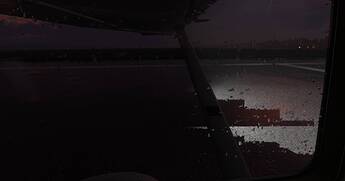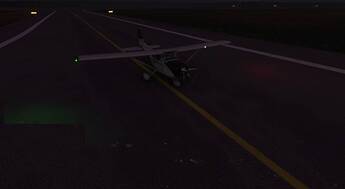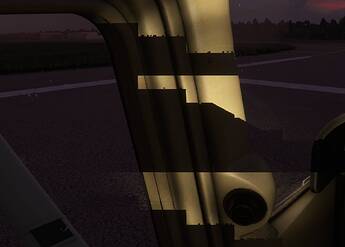 In my case the best nvidia graphics driver is 466.77
Oh rats, is that still there? I sent this to Zendesk as a bug but haven't heard if they listed it. If anyone's an Nvidia insider and wants to file it? Or isn't there an Nvidia bot around the forums somewhere?
Well, I'm lost.
Title of this TOPIC is "New Nvidia Drivers: 471.68 WHQL 10/8/21"
Post 1/3 5h
Then it is x/24
Then what.
So wich mode do you suggest?
As I said, I am lost in this Topic.
I can't understand what I wrote here.
So, I'm deleting it.
I can confirm the default mode quality is the best setting … by far
You will only lose fps when tweaking in options to compensate for the inferior visuals that maximal performance brings.
All drivers after 466 has graphics glitches. I tested this one and it's the same. Going back to 466, again because removing SU5 is not an option.
Thanks for the info. One huge question, however.
Will doing this prevent Windows from installing a generic VGA driver when doing an Nvidia upgrade in the first place? Because if it doesn't at least do that, and then something bad happens, say a power outage in the middle of the upgrade, you may end up running with no graphic driver(s) at all, a situation which I have to think would be bad.
Kev
I use the normal power mode with my 3080.
In idle my card runs at 210mhz instead of 1960 or so in idle
What glitches do you have?
I monitor that AA is worse and moire effects are prominent in the last time. Maybe it's because I maxed out everything on ultra in 4K with my 3080. especially thin lines are not really a joy to look at
Windows KB5005033 update A fix for 'Game Mode'…
What's new in the KB5005033 cumulative update
With the KB5005033 update, Microsoft has released numerous security and non-security improvements. For example, Microsoft fixed an issue that prevents power plans and Game Mode from working as expected, resulting in lower frame rates and reduced performance while gaming.
Another bug has been fixed that causes the File Explorer window to lose focus when you are mapping a network drive.
I will enable Game Mode after applying this Win10 update and test it out. We had been advised to disable Game Mode up to this point for quite some time.
Windows 10 Build 19043.1165 has fixed an issue that prevents gaming services from launching certain games for desktops.
Could this be a fix for some people who have not been able to launch the simulator I wonder?
It sounds like this might be a problem that has effected a small number of users?
' Following the March and April updates, Windows 10 has been suffering from an annoying that affects the performance of nearly all popular games. The company rolled out updates to reduce the impact and a definitive solution is now finally available for everyone.'
Eklester,
l am noticing the same, especially with the moire effect. I think l have noticed a gain in performance, (not FPS) which has allowed me to push up my settings, perhaps at the expense of lower graphics quality from the driver. The graphics do look good enough to satisfy me and l will continue to test the driver out…
Charles.
471.68 Studio Drivers in VR are good for me so far:
Hi Captain,
Thank you for sharing the comprehensive study of your graphics settings. The only difference between our Nvidia CTL Panel settings is that I have threaded optimisation to 'On'. I think either way on my system, it does not have much difference what this option is set to. An interesting post…
Cheers!
Charles.
@TheAviator3506
I thank you for your kind words. It does make a difference in VR to me though, significant enough to recommend OFF. In 2D however, I used to recommend ON (along with Latency ON and VSync FAST)