#pc, #Steam
After finding a fix for LOWI (see Innsbruck LOWI LOC East approach FIXED! UPDATE) I´ve also fixed the wrong Nice LFMN 4R ILS approach. The file can be found here:
lfmnfix-navdata.zip - Google Drive
Just unzip the file an drop into your community folder.
The ILS on 4R is wrong in the default MSFS scenery as it is parallel to the Rwy. IRL the ILS antennas are not on the center line of the Rwy but slightly to the north. The ILS is at a slight angle to the Rwy so that the ILS center crosses the center of the beginning of the Rwy 4R. See: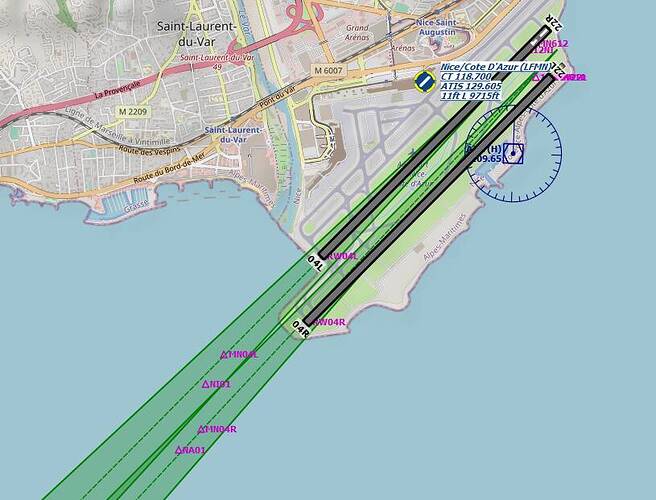 Please let me know if you have any issues.