Hi all,
I made a post (link) about some issues I was having with my G2, where I essentially couldn't get VR to work with MSFS, when OpenXR was enabled. This was disappointing as I couldn't utilise OpenXR and optimise my VR experience.
I instead had to use SteamVR, and constantly had a message within WMR to say that OpenXR wasn't enabled. As such, I presume MSFS wasn't using OpenXR at all.
I've recently noticed that VR DOES work if I do the following:
SteamVR->Settings->Developer->Set SteamVR as OpenXR Runtime
My question is: does this mean that MSFS is using OpenXR via SteamVR, or am I still not able to use OpenXR?! Below is what I see in the OpenXR Dev Tools, but does this actually matter? Are the settings that I change in the OpenXR Dev Tools being carried across to my MSFS experience?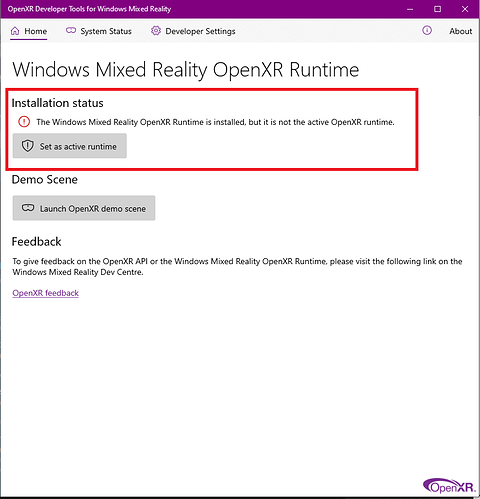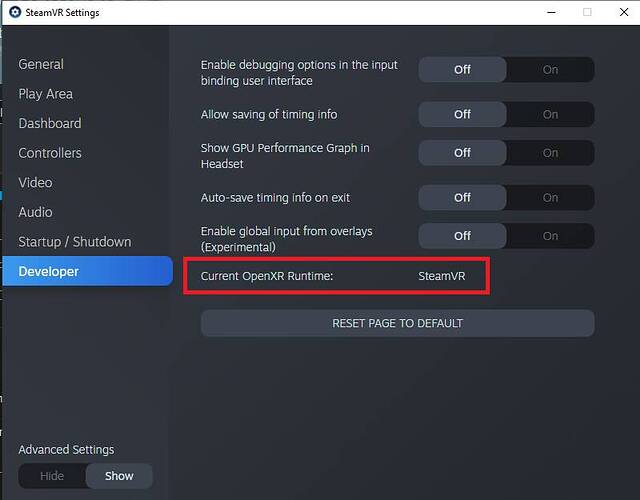 Essentially, I'd just like to know if OpenXR is being used for MSFS VR, regardless of the fact that it's enabled through Steam? Hopefully I can start optimising my VR in-game from here forward.
Many thanks to anyone who knows!
I'm using an i9-10900K / 3090/ 32GB - if anyone has any recommendations (settings-wise), it'd be much appreciated