I know these aren't what you meant but I can't find the ones I wanted in my sea of screens…
CAT I in a FDCT is fairly inappropriate
Oh they're all alpha pics! I'll just have to do them again!
WOW!
That one never dawned on me.
What plane is that?
Awesome!
That is perfect - I can imagine the eqyptians might frown on this!
I see what you did there…
It's the Flight Design CT.
I did that a couple of weeks ago. Did you take off from there? I tried but it was too bumpy to get the 172 up to speed. It was like the Moguls skiers use in the Olympics.
I took off from all 748 ft of the runway at HEAJ just east of there.
Standard XCub
No, I meant take off from next to the Sphinx right on the desert floor. I took off from Cairo to get to the Sphinx. Did a few turns with the Drone, then tried to lift off from there.
Yeah, I took off from there and it was fine. Trying to land back at HEAJ… that's another story.
Have you tried the XCub performance mods?
I was happy landing anyhow. Started off at Edinburgh (EGPH) heading for Shiphol Amsterdam (EHAM) for an early morning flight over the North Sea.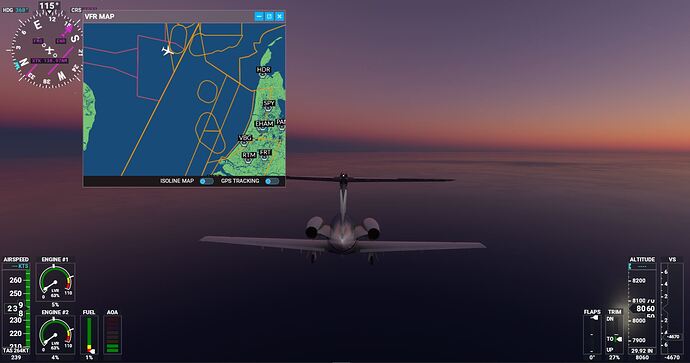 Halfway I ran out of fuel
I discovered the option in the menu before crashing and proceeded. At Schiphol, I had a nice approach landing safely, however I ended up in the swamp off the runway
Nice view over the Dutch Mountains eh
Mauna Kea is beautiful indeed… got nearer with the Cessna jet… these telescopes look quit futuristic

Mistakes were made. Me in the CJ and @Nyx1819 in the 350. @Ryanosaurs13 made it in safe and sound. Video clip is located here (although I was late in hitting the record button) https://youtu.be/YtlMFLg6JTY
@JuiceBox7535 my passengers lived, yours may not have

Yes. The Savage Carbon STOL as well.