I've seen a few threads post patch 2 suggesting that detail has been turned down in order to improve performance.
TL;DR - I see no difference, other than an improvement where trees were overgrowing things and where the post patch image appears to be slightly sharper in some cases.
This has generally been suggested as a bad thing because it penalises those with better hardware/systems and takes away from the sims clear winning visuals. There is some mention of LOD slider being changed (so that 100 before is now equivalent to 50 etc).
i have no idea if any of that is true. What I do know is that post patch 2 my experience has been smoother and the whole sim has felt more robust. As it happens I've been flying the TBM which, more by luck than judgement, seem to be one of the more stable aircraft and doesn't seem to have quite as many issues as some others.
However, in order to objectively assess whether the detail has or hasn't been turned down, I decided to try to recreate a few screenshots from before the patch. Unfortunately this isn't as easy as you might think as the weather/lighting etc can make the screenshots look quite different. However, I've had a go and you can judge for yourselves.
First off, here are my settings (Ultra everything with maxed out LODs, ground vehicles and shadows):

My rig:
i9 10900K
RTX 2080 Super
32Gb RAM
dedicated SSD for MSFS
As you can see from the screenshots, I'm getting 40+ FPS most places, although the numbers are artifically high as these screenshots were taken using SET PAUSE ON (NEVER use active pause!!) which obviously boosts the FPS as the plane isn't moving
Comparison 1 - near Reykjavik, Iceland
I really struggled to get the lighting the same on this one. However, see what you think.
Here is the original screenshot (taken 21 Aug)

Here is one toaken today (21 Sep)

I struggle to see a lot of difference. Look at the far away shoreline. TBH hard to tell if this is down to the lighting more than anything else.
Pre patch:

Post patch:

Comparison 2 - Hamilton, Lake Ontario
Did a better job with the lighting here (the live weather bug of showing only clear skies finally has a benefit
)
Pre patch (29/8)

Pre patch (21/9)

Note that this is a PG area - and the quality is immense, both before and after. But what I DO notice is that the trees in the pre patch picture that overlap the road/bridge have gone. Also, to my eye, this hasn't been a general killing of trees as the other trees in the screenshots look pretty much the same. See the changes here:
Pre: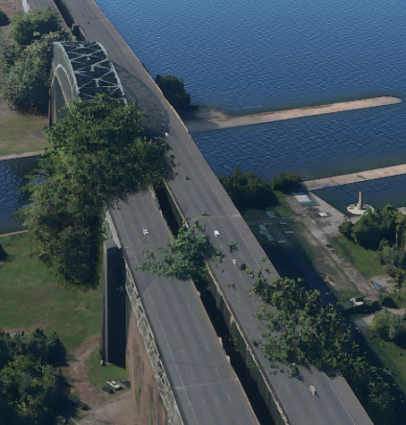 Post: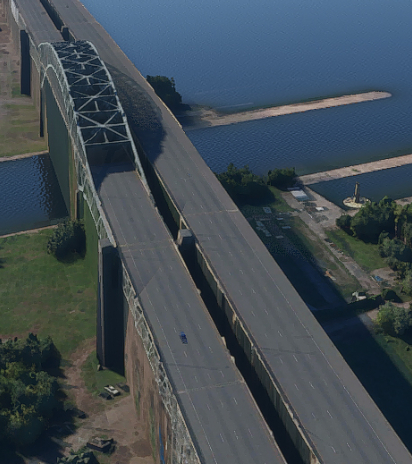 So this loks much better.
Distance doesn't look very diferent either:
Pre:

Post:

These look identical to me
Comparison 3 - Michigan
Again, clear skies from live weather is our friend
Pre (29/8)

Post (21/9)

Near identical as far as I can tell. Looking way off into the distance shows this:
Pre:

Post: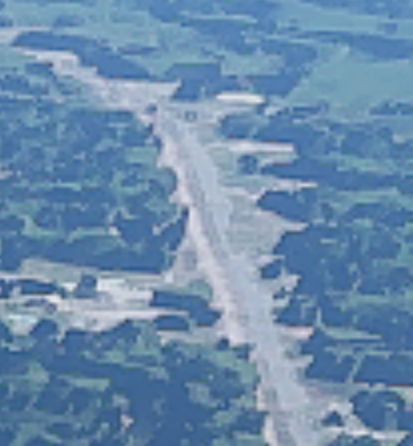 I don't see any material difference here at all - if anything, post patch is slightly sharper
Comparison 4 - Chicago
Pre (29/8)

Post (21/9)

Again, near identical as far as I can see. Looking more closely at the distance
Pre:

Post:

Again, maybe the post patch one is slightly sharper
So, just to confirm that I don't believe I have changed my settings at all pre and post, and the images I show as pre were taken on the dates shown. I have updated the nVidia drivers to the latest verison (456.38) - which may account for the apparent sharpening.
You can check my blog here where you will see these screenshots and more taken since launch:
In conclusion, I see no difference, other than an improvement where trees were overgrowing things and where the post patch image appears to be slightly sharper in some cases.
Happy for others to do a similar comparison and see if we have the same results.
Thanks