There is no any improvements for Rift S.
Quest 2 uses Link and that's where I believe a lot of problems are coming from.
There is a security bulletin; apparently, there were some serious exploits in previous drivers. I updated to the latest and tested yesterday. It's getting 30 fps in San Diego with the TBM and 45 in the Cleveland suburbs with a Carbon Cub, all in VR flying NoE (leaves in the landing gear).
Settings are mostly medium with low clouds since I mainly fly under 1500AGL, and I'm running a 3060ti with a Ryzen 7 and 32G RAM.
So far so good…
And what were your typical fps with what driver version prior?
I can confirm that 457.30 runs noticeably better than 461.09 in VR (WMR), specifically with reprojection. I can't comment on raw framerate, but with 457.30, reprojection is smoother, and I can quantify this by looking at the OpenXR frametime overlay. In 457.30, the pre- and post- framerates are nearly locked to 30 Hz and 90 Hz. In 461.09, these values fluctuate a lot +/- 5 Hz or so. The subjective result is noticeably less effective smoothing.
I'm a little concerned as this raises some questions. Seems like people are resting all their hopes and dreams on this VR performance hotfix. The issue that nVidia has been tracking down predates both of these drivers, which suggests that issues we see between 457.30 and 461.09 are likely something else entirely.
I don't know about running reprojection, but 457.3 isn't compatible with the 3060ti. I had to run 457.51 and I'm not willing to incur a security risk over a slight difference in FPS. I need this machine for my work, it's not worth the risk.
Besides, for me 457.51 didn't perform as well as the current 461.09 on my 3060ti
We know 457.3 is recommended for max FPS in VR, but there are two problems with this. One, that driver is incompatible with the 3060ti, so it was never an option for me. But the bigger thing is that I don't think it's worth leaving myself open to known security exploits, which are now going to be shared all over the hacker universe after being posted on the Nvidia site.
It's not worth the risk over a little better framerate. Besides, 461.09 is much better for VR than 457.51 was (remember, 3060ti can't use your 457.30)
I'm not sure about the tone of your post, written medium without emoji are hard to decode sometimes, but in any case, this is not "my" 457.30
Have you actually followed both links I've posted prior writing? If you do, you'll see:
I'm recommending 457.30 generally and 457.51 specifically. The former because it is not only what I've been evaluating and measuring, but also because of the high number of similar reports confirming. The later because it is the next one from 457.30 only but there is not enough reports from people with a 3060TI.

The security bulletin is saying all 45x.xx drivers PRIOR 452.77 have security holes, therefore both 457.30 and 457.51 DO HAVE the security fixes (and any other driver from 457.30 to 459.999999)
Now I'm fine to hear 461.09 is better on your system. This is good info and I do hope there will be more reports like yours because it will help others having the same card, and this will give me a chance to update my post with up to date information as well!
I've just performed a few FPS tests with 461.09 and 457.30 on my configuration:
AMD 5600X, 32 GB ram, RTX 2070, and Samsung Odyssey+.
Always did a clean installation of drivers only, the same graphics setting for the MSFS as well as for Nvidia drivers (80% TAA, no SS).
The results are:
457.30 - 28-32 FPS
461.09 - 18-20 FPS (almost unusable)
Very surprised about these results, I really didn't expect such FPS drop using the new drivers. I'm not sure what is the root cause of it. So, rolling back to 457.30.
I have the same video card and similar results. Processor is 3600x. On my system I notice very unstable frametimes on the newer driver. You can clearly see the negative spikes on headroom using oculus performance overlay. It is also clear that when using ASW ,frames are not as stable and locked as expected. There is slight more variation. All this causes stutters and ASW fails.
So now i can say also that 457.30 seems better than 461.09.
My config Ryzen 2600X, Nvidia RTX 3070, 32 Gb RAM, 1Tb Nvme M2
First i started with 457.30 but my results were really ■■■■… i saw 100% cpu and GPU, very shaking image…
So i tried 461.09, image was better but cpu and gpu still high, so i reduce some parms from Ultra to High and it was better but still shaking.
Then i read again this post and decided to try again 457.30.
I removed Experience which i had installed at some point, i installed 457.30, another thing i did was to discard Steam which was starting with windows and then Steam VR was also starting when i switched MSFS to VR. Despite the fact that the register keys for Openxr is well defined on Oculus runtime.
So now, MSFS VR gave me this loads :

sometimes those graphs comes to 100% but they come back to about 60% quickly and globally its very stable.
the other point is that the VR image is now very stable, so i put again all parms to Ultra and it stays good.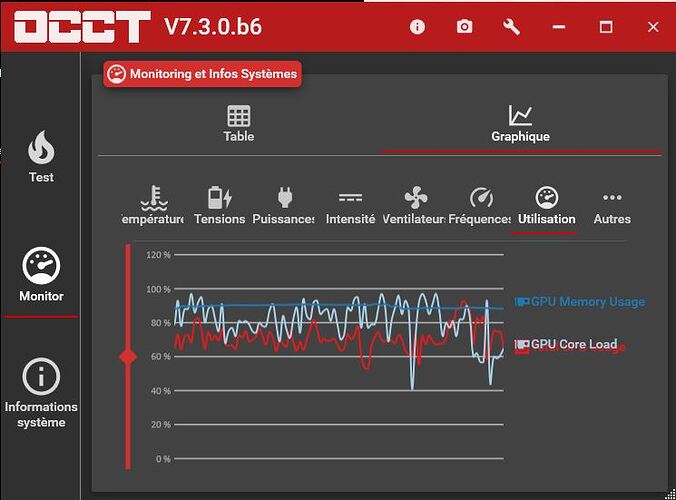 clearly an important additional load but the image stayed very smooth.
i tried to get a video from Oculus Mirror and OBS Studio, the quality is not very good, but we can see how the image stays smooth, only with big movements we can have some shakes. And the real VR image is far better than the video.
Also OBS adds a huge load and bring the CPU to 100% during the recording which didn't facilitate for the qualitty.
Gloabally i confirm that 457.30 is working pretty well, even if i can't confirm if the other changes had an important impact also.
Here the video https://1drv.ms/u/s!AlDkZrpMCqyOhLwyGkc2_OTytdddTw?e=dxw4M3
I didn't check for FPS.
Where do you find V25 as mine is on 23 but I'm not prompted for a new download or anything
I wouldn't update to version 25 as mine did and I had constant sound stuttering. It drove me round the bend, reinstalled the Oculus App with version 23 and didn't enter public beta and now everything is fixed.
Reducing the FOV in my quest 2 has made the greatest improvement to FPS. It's probably as good as I'm going to get it now but I'm happy.
Mine audio is stuttery on V23. I assume its V23 as that's what shows in the pc app
V25 Works well for me. Sound will stutter on my system only if I set the bit rate too high. I leave it at 250. You set to 500, like some people recommended, and sound will stutter. Also, there is no difference with settings over 300. Sound works flawlessly on my system - 3600x/2070s/generic cable.
I think it is worth trying. I noticed a good improvement using v25.
I thought you had to use beta to be able to play MSFS?
Ah I didn't fiddle with the bitrate so potentially that was causing the sound stutter.
I thought we had to use the beta versions too however I just disabled the stencil setting in the Oculus Debug tool and that took away the black box that plagued the view. Have you noticed any performance increases with V25?
I've noticed that it leaves more headroom, like it has optimized GPU usage. May be just placebo effect, as I didn't compare both versions directly. Better to stick with what is working for you
Agree with you…FOV is the biggest impact. Really good trick.