I've tried turning off the 'film grain' in the UserCFG.opt file - that hasn't helped.
What on Earth is causing this horrible effect that utterly destroys the clarity and readability of the gauges and causes distracting effects on the windshield and cowling?
The bottom of the fuel gauge doesn't have this effect yet (sun shine?) and it's crystal clear, but this grainy film just washes over everything and because it's static and the cockpit moves, it creates this moire effect that is utterly distracting, ugly and make the gauges unreadable.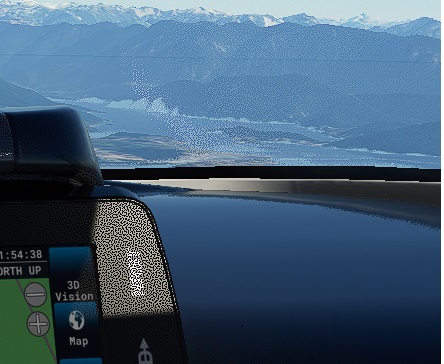 Here it is washing over the GPS screen.