Are they live yet? Not showing up on my xbox insider hub.
Everything is still silent … We hope to come out soon
Just joined myself

See you all on the NDA side!
I was hoping the xbox beta would sneak in with it…no cigar
I'm inside…Yupiiiiiiiiiiiiiii
Joined, where is the update for su4?
If you have joined the testing, the update will be available sometime on May 12th. Thanks!
I just signed up via Insider Hub (previous tester) and received an update via MS Store - has literally wiped my entire install. Forced to download 173gb… community folder also been wiped

Manual cache also gone… This is bad… really bad.
Surprise after download and install 1.6GB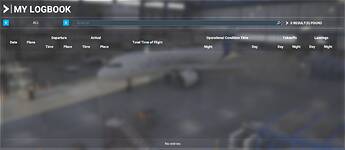 Asobo/ms shame on you!
edit
Turn off download and I help you.
Feel free to DM me anytime.
same here. not sure why this is happening. joined via insider hub, launched MS Store, downloaded the 1 gb thingy, exited, launched MSFG 2020 and I'm now forced to download exactly 173 gb
I know it does not help you but same here. You are not the only one. Very sad.
Guys, turn off download and I can help you via DM.
Feel free to DM me.
Tutorial.
How to prevent more than 173GB download
Turn off download.
Go to:
c:\Users\YourUserName\AppData\Local\Packages\Microsoft.FlightSimulator_8wekyb3d8bbwe\LocalCache
In notepad open file named
UserCfg.opt
Scroll down to last line and edit
InstalledPackagesPath
e.g.
New path
InstalledPackagesPath "C:\Users\YourUserName\AppData\Local\Packages\Microsoft.FlightSimulator_8wekyb3d8bbwe\LocalCache"
Below your old good root game folder path
e.g.
InstalledPackagesPath "G:\MSFS2020"
Save changes and run msfs.
Important info.
Change InstalledPackagesPath only if you don't have time to download now.
You can download later, just change InstalledPackagesPath to new WU4 update path.
I'm sorry - this does not work for me. This location already had symbolic links to my G: and those folders have been emptied.

Do you mean the WU4 beta is an entire complete set of FS2020 "Official" folder files and not just the updated ones, therefore you can keep a copy of the current "release" files aside eventually to use them normally, but no matter what you'll have to download them all?
No, it only happens if you install to a new folder and not your old installed data folder where nothing will/should be deleted.
Who knows + NDA
ps.
Now i have old MSFS and new
and of coz 2x system image backup before and after app update
edit
Fresh game install before WU4 is a good move guys.
I'm a bit confused s well… downloading 173GB. Any clarification on this? Thank you.