Maybe someone with deeper insight can explain this…
I just found out that the spikes also appear in offline mode. This would mean that there's either a bug in the terrain rendering, or the errors are within the basic mesh that is installed locally.
Either way, that means that this bug can't be fixed just on the server side. A new update is required.
Started flight offline: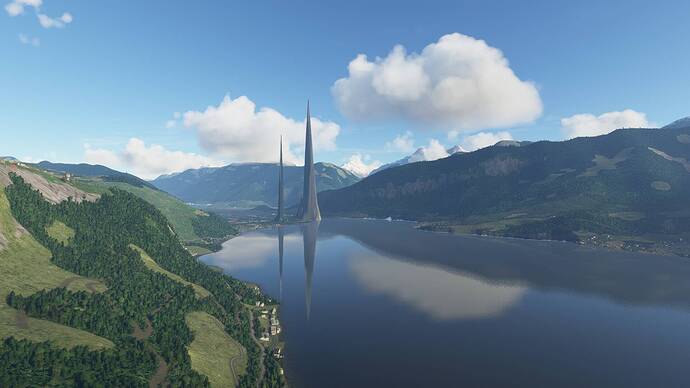 Set everythng online: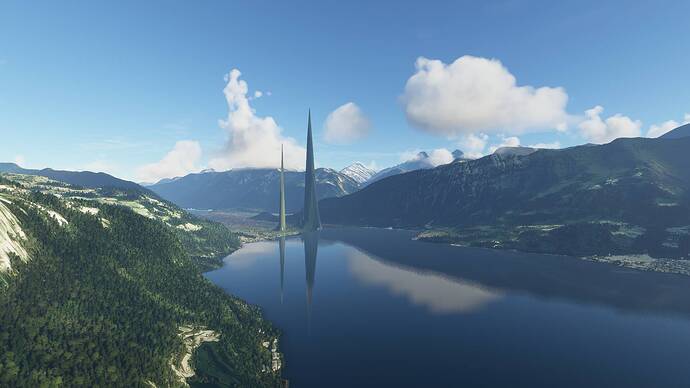 By the way, it's the same for the coastline glitches.