My approach to this issue is to imagine that I am flying in the aftermath of numerous "special bulletin" reports that strange spike-like objects are appearing at various seemingly random locations all over the planet. As you approach them, they disappear. Scientists remain puzzled. News at 11 …
It's not a bug, it's a feature.
nz is full of them, fly NZOH to NZWU to see some impressive ones.
Maybe someone with deeper insight can explain this…
I just found out that the spikes also appear in offline mode. This would mean that there's either a bug in the terrain rendering, or the errors are within the basic mesh that is installed locally.
Either way, that means that this bug can't be fixed just on the server side. A new update is required.
Started flight offline: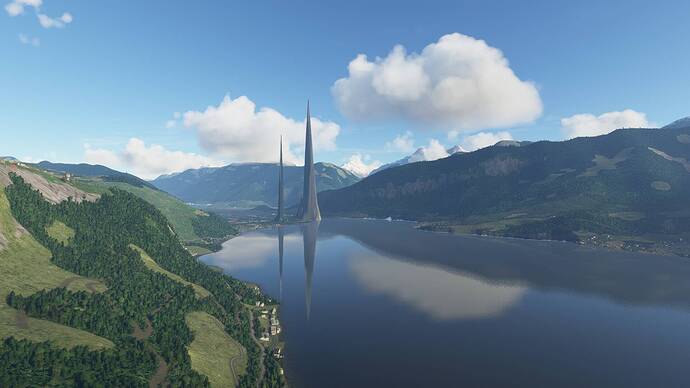 Set everythng online: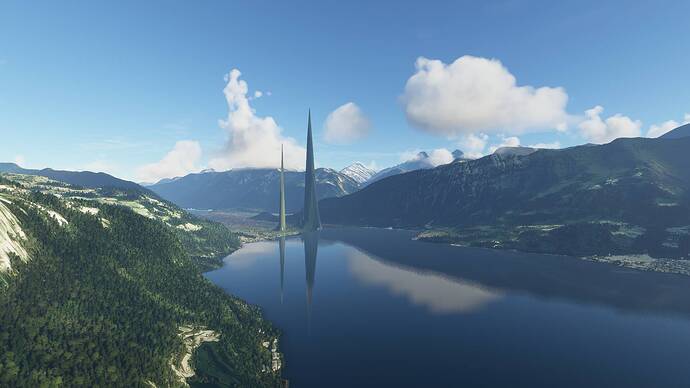 By the way, it's the same for the coastline glitches.
in the north of italy, when I fly at
45° 44' 12,69" N 8° 34' 20,32" E
(near LIBO, LILG, LIMC)
I see a lot of issues after last update. I can post only one screenshot: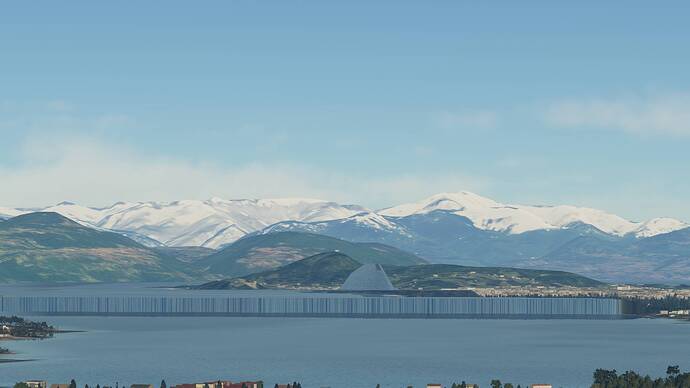 Arriving at what was once a beautiful Florence…these spikes ignore water
and leaving Edinburgh in the Air Bus.
20201226191319_1|690x388

I have seen quite a few of these spikes sticking up when taking off from EGCC, Manchester UK.
They correct themselves when I get near to them but pop back up when I'm further away.
Thanks for this info. I was doing NZNS to NZQN and had no spike issue except this:

Been seeing spikes since the last update. Saw others were experiencing the same.
Provide Screenshot(s)/video(s) of the issue encountered:
Near Beale AFB, CA:
`
In the area of Bakersfield, CA. I flew here a few times and no spikes like this
Went to check out the Piz Gloria, in Swiss Alps - also found this.
I reflew the Fresno area the next day and found this spike still near Bakersfield
I've seen spikes and large raised up areas around Manchester, Cologne, Longyear so far. Basically everywhere I've been flying around. Seems to be a problem everywhere!
I've also experienced this in near Svalbard airport.
The whole Gaspé peninsula is a dumpster fire of these landscape anomalies. Bonaventure airport (CYVB) is surrounded by them. Makes approaching from one direction impossible. Head west along the Baie des Chaleurs coast until you get to the New Richmond area and it's everywhere, particularly following the Grande Cascapedia RIver. Anomalies are everywhere along the coast stretching right up the Restigouche River as well.
I had a look into this & tried it in a couple of areas. While it works wells enough in principle once you've got a heightmap downloaded for an area it seems to be only as good as the OSM source. In the SDK you end up with terraforming polygons placed correctly around every body of water in an area except for the ones causing these spikes. You might catch some of the spikes but you get loads of polygons you don't need because most of the water is ok. Then you still have to go through & manually scan an area for the one's that aren't on OSM.
It is a nifty little qgis modeller Henrikx made though.
Saw a bunch of this around KSLC today. First time I've seen them in the sim so I assume it's from the latest update.
It's clear these are everywhere, and obviously a bug introduced by the last update. If someone from Asobo is monitoring the last release and is aware of these , then why not come out publicly and apologise for them and ruining a lot of people flight experience over the holiday period…
As if we needed additional confirmation… but I am also getting these weird spikes all over. Disappear at close range, only to pop back in once you move away again. Maybe not game breaking, but certainly an immersion killer