Hello , since a few days I cannot switch between VR and 2D anymore. It only works once and when I want to switch back to VR, the following Error occurs. Does anyone have the same problem?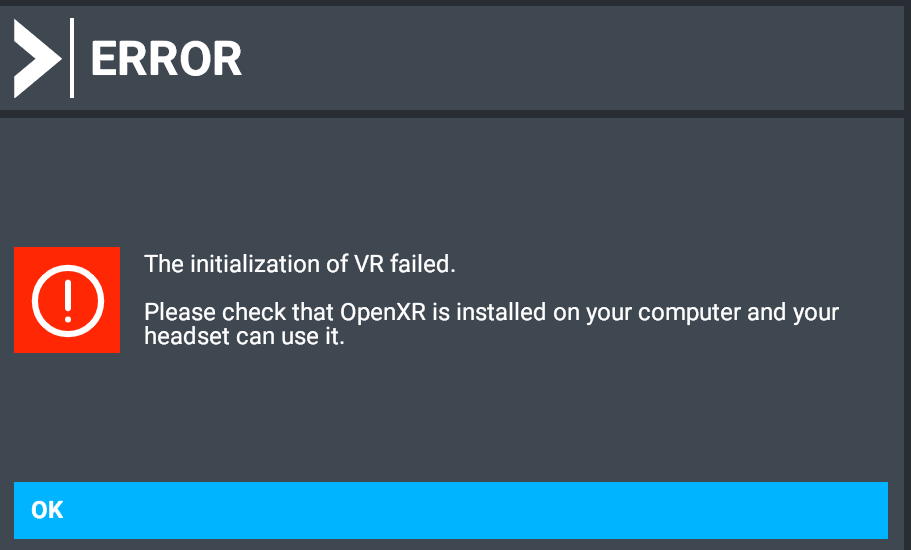 Headset Reverb G2, RTX3090, I9 9900K@4.9GHz.
This seem to be not a new Problem. I ´ve found an older, closed thread but there was no solution discussed.