OK so I was hoping u fellas could help me crack this one. I have been thoroughly exploring Spain since WUVIII was released and I have come across something I can't wrap my head around.
I was getting ready to fly in and around the city of Saragosa, which seems to be one of the country's most important cities, to marvel at some of the newly released POIs in that region. Now, as I was setting up the flight I noticed that the map shows what appears to be a medium-size international airport (LEZG) west of the city but for whatever reason I could not depart from it. For a moment I thought "well, I guess you can't have every single airport on the planet" and I moved on. But then a second later I noticed two much smaller airports in the area that are in fact playable:
Then things got even weirder as I zoomed in on that satellite image of LEZG and the airport got completely blurred out as you can see in the screenshot below.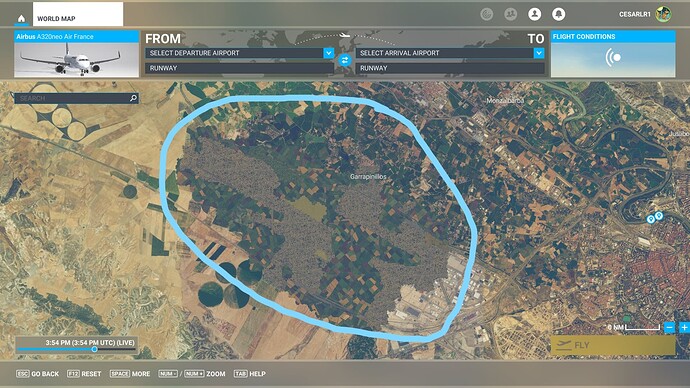 So I guess my question is, what is the deal with LEZG? Why is the game seemingly intentionally trying to hide it? I mean, why would MSFS make the decision to make those two tiny airports playable while keeping LEZG under lock?
Maybe some of you have an explanation, so let's hear it! I am genuinely very curious.