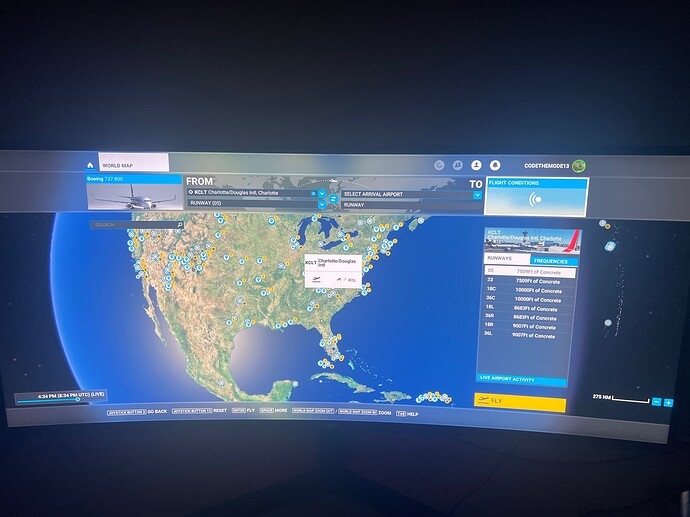 Can't seem to access live weather. Tried logging in and out of Xbox and restarting. Anybody have suggestions?
Looks like Live Weather is selected.
What is the weather at airports? Is it clear skies?
Go to Settings > General > Data, and turn off Online Functionality, then save, then back on, then save, then restart MSFS and try again.
@LongHaulSky eventually the live weather will show up but when I click to fly it is clear skies w wind 3kts at 225
When you say "eventually," about how long will it take for live weather to show up?
No consistent time. Takes a lot of clicking around various cities, opening and closing the map, fiddling with turning on/off data services. Sometimes I will see the live weather without any indication of cloud coverage on the map and again, when I click to fly it is clear wind 3kts at 225
Would you happen to have any weather Add ons installed?
Any other suggestions? It is a bummer not being able to fly w live weather
Hi, same issue for me. Clear skies everywhere, with wind 2kts at 270.
Did you find a way to solve the problem @codethemode13?
@leptiotgerard sadly not. the only workaround is if the live weather shows for an airport (even wout the map reflecting cloud cover etc), to start on the runway. Usually I start at a gate w the aircraft off, but that results in the clear skies w 3kt wind at 225. I then taxi to a gate, shut down and begin my pre-flight. VERY frustrating.
Thanks for your answer. I can at least get live weather with this workaround, now waiting for the next update.
Have exactly the same problem
Last time I was having trouble with Live Weather not turning on was because somehow in my setting under data, the live weather had been switched to OFF so that even though I was trying to toggle it on in game, it wouldn't do it. Double check that setting.
Double checked, triple checked…clear skies and occasionally get wind and pressure but no clouds
What is the METAR showing where you are flying at or around? In some areas recently there have been quite a lot of clear skies while some ugly weather in others. Sometimes it feels like it shouldn't be that way in sim but it's proven me wrong this last flight. Just have to trust it's doing what it needs to.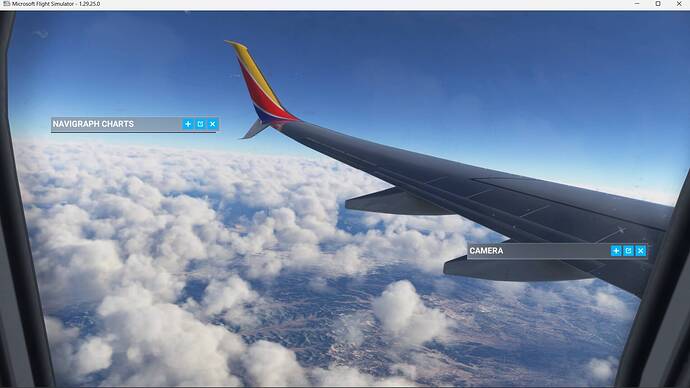 Appreciate the help but I always check the metars list to make sure all the areas around me have the weather I'm supposed to have. I slew around too and I have clear skies everywhere.
It has nothing to do with what you're referring to
Where are you flying out of or around? Have you cross checked with the cloud map? Denver has some substantial weather right now. Could always test with the bad weather areas from LiveATC.