Bug occurs using Microsoft Store version.
Developer mode not enabled.
The P-51D ManO'War is completely unflyable for me. Upon reaching takeoff speed, the aircraft's leftward veering becomes uncorrectable, while simultaneously being too "slow" for takeoff. Trying to force the aircraft into the air with a full pitch-up will only make it flop back down to the surface. Upon miraculously getting airborne, the plane will begin to automatically roll to either side. This rolling motion is not easily correctible, as the ailerons are hyper-sensitive to inputs. Too much roll on one side will cause the aircraft to begin rolling at a hyper-fast rate, which leads to the plane spinning out of control.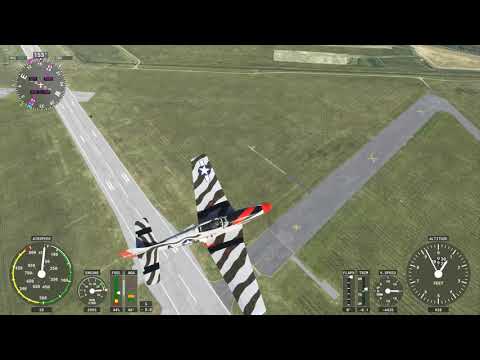 Steps taken that lead to this bug happening: Free flight choosing runway 35L as departure on a free-flight at Ellington Field, Houston. Using the ManO'War P-51D purchased directly from the marketplace.
PC Specs:
CPU: i7-10700
GPU: RTX 3070
16 GB 3000Mhz DDR4 RAM
Flight Peripherals:
T.16000M Joystick
TWCS Throttle (Rudder Pedals Plugged In)
Version: 1.21.13.0