Hi Community!
I am basically satisfied with the flight simulator, but I am probably reaching the performance limit. I don't want to mess with the game's graphics settings. I think I have a powerful computer, but I'm not sure where I'm bottlenecked or where I can squeeze out some more FPS.
Here are my specs:
Intel i9-11900 @ 3.7 GHz (Overclocked to 5.0 GHz)

Asus Z590

32GB RAM (3600 MHz)

GTX3080

Windows 11 Pro
MSFS Specs:
MSFS 1.27.1.0 (Sim Update 10 Beta)

DX11

Mostly Flying the Fenix Bus

Graphics are ultra

Flying on a Samsung Odyssey G9 (49')
I achieve between 18 and 25 fps in the cockpit, and only a little more from the outside. I don't have any traffic, but when i connect to Vatsim, the fps drop again.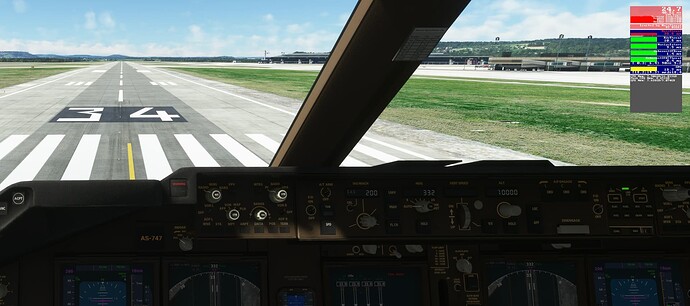 I've seen users get 50-60 fps on Ultra settings.
What do you think, what can i do to get some more fps? New graphics card (3090)? The CPU? Or what do you recommend me?
I have already tried all the tweaks like NDU registry change, rolling cache and whatever else is available.
Thanks for your input!