Just in case you have one of these laying around.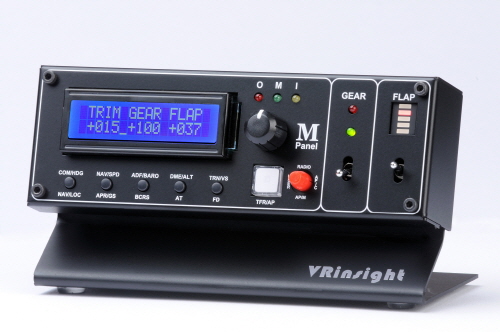 . It Does work with MSFS2020
You will need the M-Panel Software and FSUIPC7b (and maybe the manual) below.
Manual: http://vrinsight.com/devel_shot/Manual/M-Panel/M-panel.pdf
Software: http://vrinsight.com/devel_shot/?ckattempt=1
FSUIPC7b: https://forum.simflight.com/topic/90193-fsuipc7-beta-for-msfs/?tab=comments#comment-546085
Be sure to install the Base Package shown below then the M-Panel module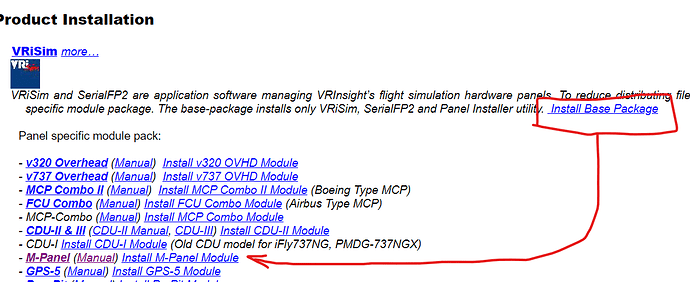 Once installed:
Plug in the M-Panel
Run the M-Panel software which should find the device, select Microsoft Original Aircraft on the M-Panel tab.
Run FSUIPC
Run FlightSimulator
The device should Boot and give the following functions:
AUTOPILOT CRTL : HDG, SPD, BARO, ALT, V/S buttons and knobs
AUTOPILOT MODE : NAV, APR, BC, A/T, F/D, Engage Auto-Pilot buttons
Instrument Radio : COM1 & 2, NAV1 & 2, ADF1 & 2, DME1 & 2 with OBS knob
USER MODE : TRIM, GEAR UP/DOWN, FLAP UP/DOWN are set as default
Marker OMI display LED
Gear UP/DOWN toggle switch with LED display
FLAP UP/DOWN toggle switch with LED display
Sorry if I have missed anything here but if you persevere you will get it going. It's a great bit of kit.
(I have no connection with VR insight or FSUIPC)