There are far too many windmills in California windfarms. I have disabled all add-ons. My guess is there is a file duplicated where it should not be. Pics attached are from the Tehachapi Pass between Tehachapi and Mojave (KMHV) Altamont Pass between Livermore and (KVLK) and Tracy (KTCY)The same issue occurs at other windfarms as well.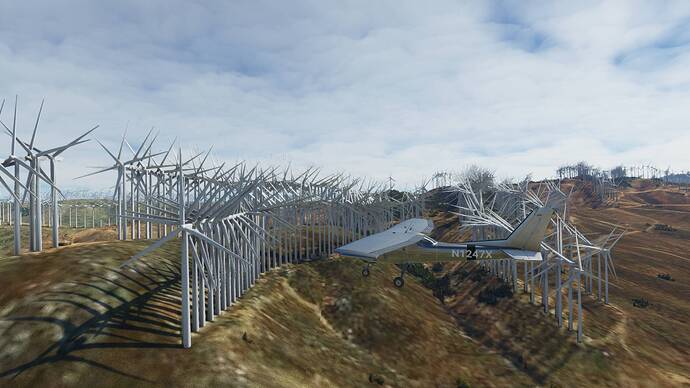 Please note: All my third party sceneries and libraries are disabled.
I'd love to see a fix for this.
Any thoughts?