This was first discussed here: Opening MSFS 3d-model glTF files in other software
I started to create an Import Add-On for blender that is able to read the essentials from the FS2020 models (3d geometry with correct UV coordinates) so that one can use 3D Painting software like blender itself for texture painting.
Blender 3D Painting Screenshot: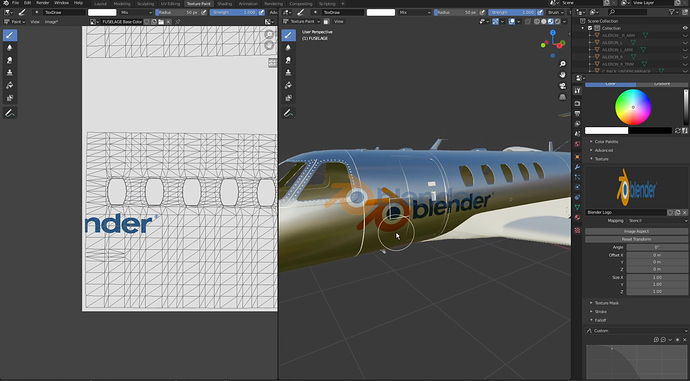 Substance Painter Screenshot: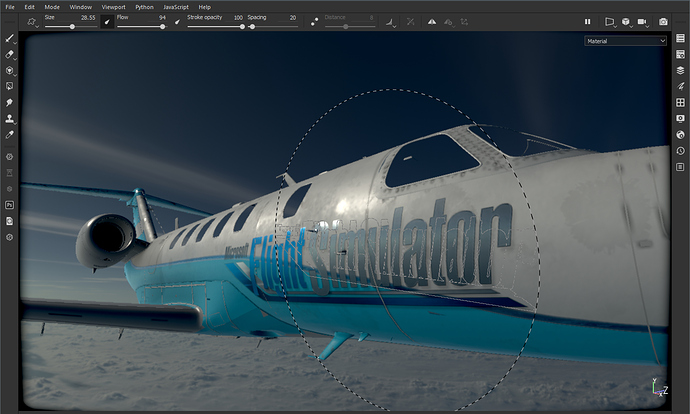 If you are not familiar with the process at all I recommend you to watch my introduction video first: https://www.youtube.com/watch?v=SZCe_x-V9co
Then you maybe also want to watch some more detailed basic blender tutorials which you can find dozens of online.
If you are already familiar with these you can find the Add-On for blender here: https://github.com/bestdani/msfs2blend
Please also read the known issues, I expect to find time to care about these soon. Of course also don't hestiate to contribute on github to this project if you are able to.
I hope I will see even more beautiful liveries soon!