No idea yet but could be in final SU10 as its an easy implementation, too bad they don't communicate openly!!!
I'm really looking forward to it, can't find any info on when it will be available. Just bought the game and considering a video card upgrade from my RX 570, this might delay the upgrade a bit.
I hope that FSR fix any issue related with 1080p Anti-Aliasing!!!
Not coming in SU10 as per the latest Dev Q&A.
Ah, so performance boosts for Xbox are not coming at all this update?
Well, shucksy boo. At least we'll be getting other improvements. Either way, looking forward to it. Asobo's done a good job of ironing issues out thus far. it's a complex piece of software so good of them to continue supporting it.
FSR 2.1 is now available, and has already been implemented in Farming Simulator 22.
Mainly ghosting improvements (which seem significant in that comparison screenshot), and also improvements to disocclusion (I believe that's the pixelation artifact when a new part of the image comes into view, analysed in the Digital Foundry videos) and temporal stability. Well done AMD!
A 10-second clip showing the ghosting improvements can also be seen in this video.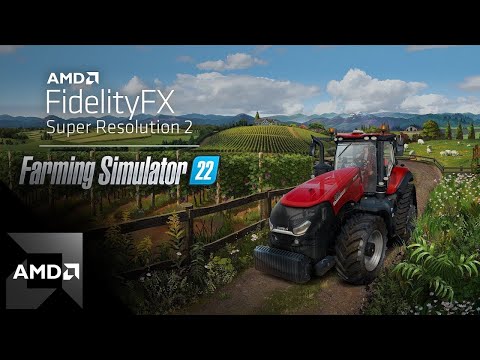 Since FSR support seems to be coming with Sim Update 11 after all, hopefully Asobo will have enough time to update their implementation to FSR 2.1.
So do we have any concrete dates as to when this will be implemented on MSFS? Will it be on the next update?
Indeed would be nice to have some official confirmation when FSR will be added. Sad to see so much focus give to DLSS implementation that will benefit Nvidia owners but not much focus give to FSR which can benefit both AMD and Nvidia users. Also FidelityFx sweet was already included with the game so FSR addition should have been easier and quicker to implement.
Also seems Asobo is working closely with Nvidia on DX12 implementation and issues but no mention of working with AMD, hopefully we don't end up with DX12 optimization only for Nvidia GPU.
It will not be in Sim Update 10, however the team is working on it. No definitive date has been given, but they are partnering with AMD to get it done.
CC: @Tekn0wiz . They are partnering with AMD.
Please see this video (9:48):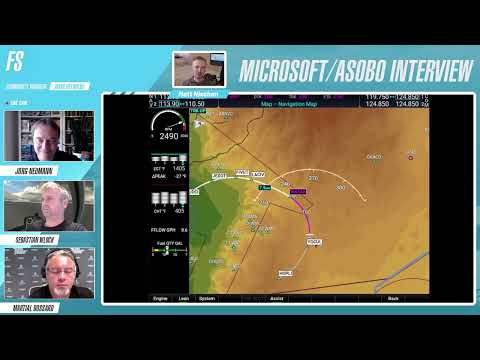 I'm also wondering about DX12 with AMD cards. Were they not affected by the issues that needed a new Nvidia driver?
No. I'm running DX12 since SU10 beta with my RX6800XT and it's smooth as butter.
Well that's very encouraging. I have a 6800XT but I've sat out this latest beta, so now I'm excited to get the final SU10 push hopefully this week.
That's great news, I have a 6800XT as well paired with a 5900x cpu but on demanding scenery it still drops frame rates to low 20s. Hopefully DX12 and eventual FSR 2.1 release will address the performance.
Good to hear as well as half of my marketplace aircraft were either not loading properly or making the game crash under DX12. I am assuming these issues have been addressed and fixed?! Guess I have to try it out for myself.
As far as FSR 2.0 is concerned I guess it's a wait and see, now that SU10 is out and 11 is on the way, I'll have my fingers crossed, but after watching the developer's video posted above, doesn't seem to be too promising for SU11 as well. IMO
With release of SU10 and DLSS, was hoping FSR would be listed on development roadmap but so far it's still not listed. Here is hoping for a surprise release of it with SU11.
@N316TS , any news about this, will it be a intermediate update or do we have to wait till SU11? I am very happy with SU10, and amazed what MSFS has brought to us. It's amazing, however I read only Nvidia related tools and upgrades. Now I think the AMD market is also very big, so I don't understand the logic leaving the Reds out of sight with minimal info. Again not a complain but I hope we can get some more info.
N316TS is a volunteer moderator, not a Microsoft/Asobo employee, so they do not have more information than we do. In the last Q&A stream, Martial said they are waiting on new features by AMD so they are not deliberately delaying it.
Since the Sim Update 11 beta should begin soon, it won't be long until we find out whether FSR 2.x support is there or if it will take longer.
Hi,
ChaoticSplendid is correct: We are not employees, so we don't have that kind of information. Earlier in the year, the hope was that it would come out in Sim Update 10, but right now, I can't even guarantee that it comes out Sim Update 11, if you listen to what Martial said in the last Q&A:
thanks, wish they could give us some more info, but I understand that they are working on it. Many thanks!!