I did the EGLL to LKPR with the default A320neo yesterday but missed LUMEN slightly due to my flight plan:


No performance hit around that area was noticed.
As I flew it yesterday evening, I changed the time to around 11am, i.e. no real time weather.
I then had to pause the sim overnight just before the descent, but even coming back to it this morning, fps was still as I left it, about 50fps. Memory usage about 11GB commited.
Fps then dropped a bit on the approach and landing and ended at about 40fps parked at Gate 8 at LKPR. Spawning back I got 52fps, which I also had during most of the flight at FL380.
So some degradation for sure, but no way near the unflyable frame rates some experience here.
I also flying with fps capped to 60Hz as it seems unnecessary to use higher fps than my monitor even if my graphics card sometime can produce it. Ultra and then Terrain LOD set to 100.
After landing and parked: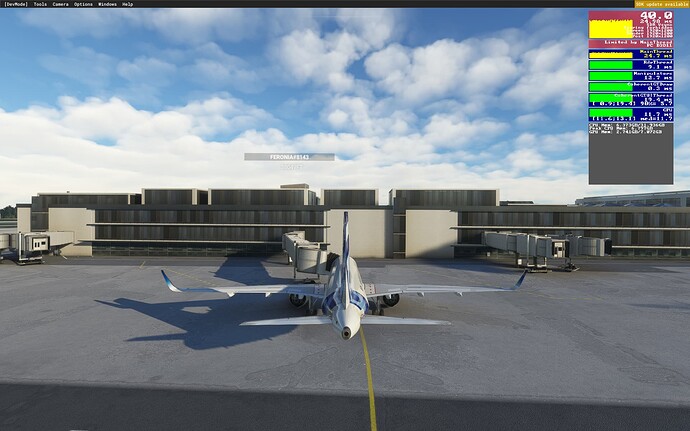 Respawning at Gate 8: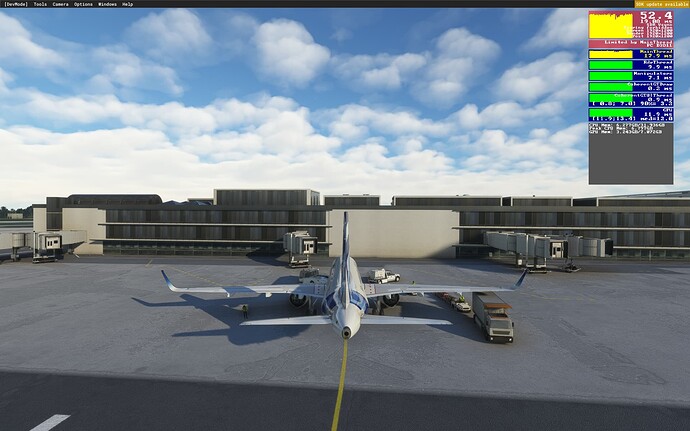 9900K, 32GB, 2080 8GB