Depends on the plane you're flying. If you're using a plain radio or Garmin GNS 530/430 or G1000, that's exactly how it works. You touch the knob on the Garmin / radio, then use the Knobster to tune it. THen you touch the button to transfer that frequency from standby to active.
With the CJ4, you use the MCDU screen.
If you want to see it in action for a flight, you can check out this video I put together a couple of months back.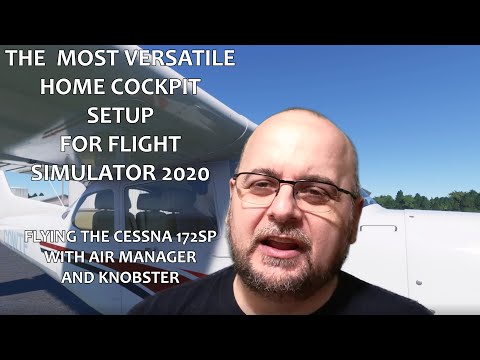 On a side note, I plan on doing one using the CJ4 very soon once I get the plane figured out a bit more. I'm still very much learning how to use the MCDU and work the plane controls in general.