By the time PMDG gets a 757 out in the sim someone will have made a 797 for MSFS2020.

Pssst… only P3D currently has all the superb Boeings, the 757 767 freighter, the 777, the FULL PMDG fleet, and more

if you want to fly Boeings that´s the way to go for now. It will take 1-2 years until Flight Sim 2020 will get a handful of beautyful study-level Boeings.
Another quick update. Doing some testing on the auto-land. Still lots of tweaks needed but coming along nicely.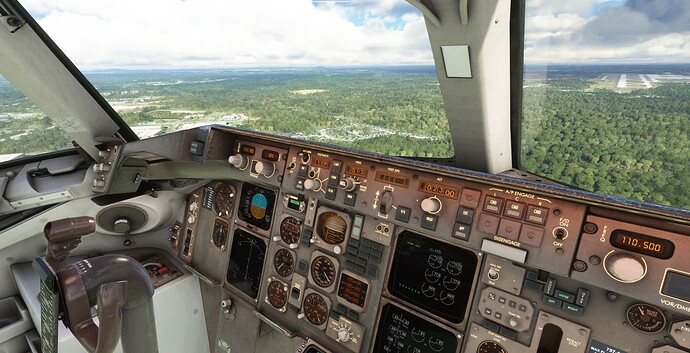 Wow that looks absolute SUPERB!!! Do you have some more cockpit screenshots? And do you plan to get a little more brown-tones into the cockpit, these older Boeing cockpits always had these warm iconic brown-tone colours
Thanks for the feedback.
Yeah the textures are still WIP. Final version will have some adjustments made.
Let me know if you need a beta tester.
That looks absolutely stunning!
Dare I ask if you are aiming for a 2023 release or leaning more on 2024?
This is one of my most hyped planes, really looking forward to it!!
Thanks :). We're hoping for mid 2023.
Great news, wish you the best!