Leg 12 Les Mureaux, Paris to Terneuzen, Zeeland, The Netherlands


DAY9_3.PLN (9.9 KB)
9-3 Les Mureaux LFXU 5:07 AM
9-3 St Cyr-l'Ecole LFPZ 5:16 AM
9-3 Orly LFPO 5:26 AM
9-3 Le Bourget LFPB 5:57 AM
9-3 Charles-de-Gaulle LFPG 6:01 AM
9-3 Esbly LFPE 6:13 AM
9-3 Le Plessis-Belleville LFPP 6:20 AM
9-3 Persan-Beaumont LFPA 6:29 AM
9-3 Margny LFAD 6:42 AM
9-3 Courmelles LFJS 6:52 AM
9-3 Prunay LFQA 7:08 AM
9-3 Marville Montmedy LFYK 7:30 AM
9-3 Villette LFGS 7:34 AM
9-3 Luxembourg ELLX 7:45 AM
9-3 Spangdahlem AB ETAD 7:58 AM
9-3 Mendig Army EDRE 8:28 AM
9-3 Cologne-Bonn EDDK 8:43 AM
9-3 Cologne-Bonn EDDK 9:46 AM
9-3 Weilerswist ULM EDYV 9:54 AM
9-3 Duren-Hurtgenwald EDIR 10:03 AM
9-3 Spa-La Sauvenière EBSP 10:19 AM
9-3 Theux EBTX 10:23 AM
9-3 Liège EBLG 10:32 AM
9-3 Maastricht-Aachen EHBK 10:44 AM
9-3 Brussels National EBBR 11:12 AM
9-3 Brussels South EBCI 11:54 AM
9-3 Elesmes LFQJ 12:05 PM
9-3 Denain LFAV 12:16 PM
9-3 Lesquin LFQQ 12:28 PM
9-3 Calais-Dunkerque LFAC 1:01 PM
9-3 Ostend EBOS 1:16 PM
Crash to desktop
9-3 Ostend EBOS 1:41 PM
9-3 Axel glider airfield EHAX 1:59 PM
Flight time: 7:23 30 stops
Visiting my favorite race track today, but first Paris. The weather is a bit gloomy, Versailles

A familiar view yet the Jardins du Trocadéro are rather flat

The 'glass' pyramid at the Louvre museum is there (awesome museum)


Unfortunately Notre Dame has burned to the ground in FS 2020. The buildings that are modeled kind of stick out like a sore thumb, must be the weather
Euro Disney, lovely times visiting there as a kid

Parc Asterix with my favorite wooden rollercoaster!

Courcelles sur Vesle

There it is, my favorite race track in the world! Nürburgring Nordschleife.


I wish GT Sport would add rain to this track!
Passing through Adenau

And of course the Karussell

Back to Belgium along the Eifel

And on to Spa-Franchorcamps, another favorite

From a separate session earlier, flying the track in the Shock Ultra
Off to find Brussels, there it is


Big spiral to come in for a landing
Despite the gloomy weather, Brussels looks great!

National Basilica of the Sacred Heart

Parc du Cinquantenaire

The sloping lock of Ronquières

A true marvel of engineering
It also reminds me of my grandfather who liked to take his self made boat on tours to France from the Netherlands, all through connecting inland waterways.
Finally, the sun comes out in Charleroi

Calais, the other end of the Channel tunnel

And finally arriving in Terneuzen, the Netherlands.

Revisiting Paris after World Update 4, turned into a lovely PG Area
The Louvre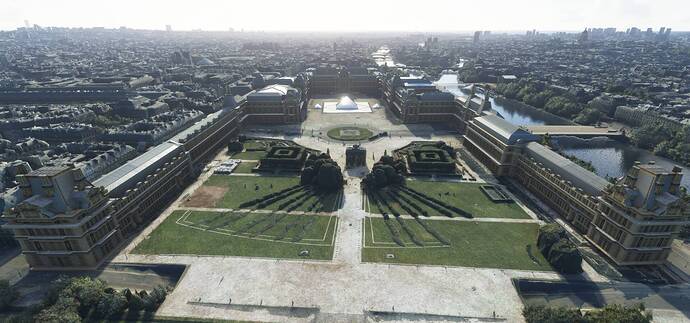 Musée d'Orsay across the Seine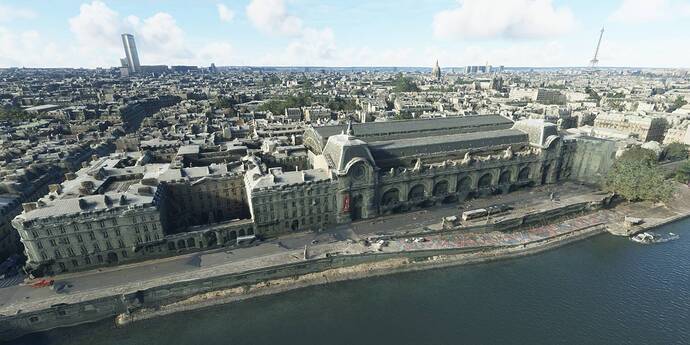 Notre Dame

My favorite, Centre Pompidou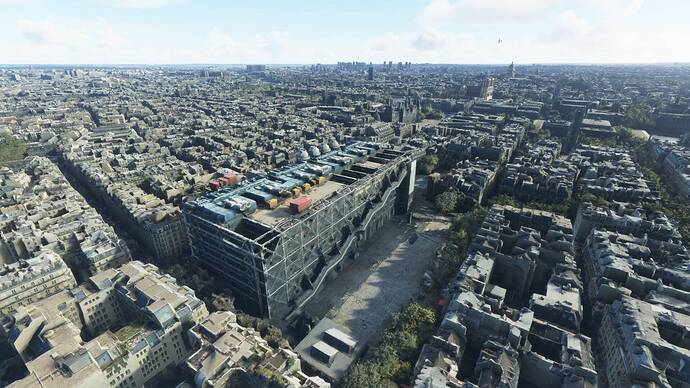 View from the Arc de Triomphe

And of course the Eiffel Tower

course the Eiffel Tower
Coming through