Leg 14 Drachten, The Netherlands to Göteborg, Sweden


DAY9_5.PLN (11.2 KB)
9-5 Drachten EHDR 6:57 AM
9-5 Glider field De Voorst EHVO 7:22 AM
9-5 Lelystad EHLE 7:35 AM
9-5 Glider Field Biddinghuizen EHBI 7:39 AM
9-5 Aero Club Salland EHDS 7:49 AM
9-5 Hoogeveen EHHO 7:57 AM
9-5 Eelde EHGG 8:12 AM
9-5 Borkum EDWR 8:30 AM
9-5 Juist EDWJ 8:36 AM
9-5 Norderney EDWY 8:40 AM
9-5 Baltrum EDWZ 8:43 AM
9-5 Langeoog EDWL 8:47 AM
9-5 Wangerooge EDWG 8:54 AM
9-5 Mariensiel EDWI 9:03 AM
9-5 Bremerhaven EDWB 9:12 AM
9-5 Duene EDXH 9:38 AM
9-5 St Peter-Ording EDXO 9:51 AM
9-5 Pellworm EDHP 9:58 AM
9-5 Wyk Auf Fohr EDXY 10:04 AM
9-5 Leck EDXK 10:12 AM
9-5 Sonderborg EKSB 10:25 AM
9-5 Aero EKAE 10:36 AM
9-5 Femo Airfield EKSK 10:52 AM
9-5 Koster Vig EKMN 11:03 AM
9-5 Maglarp ESMR 11:19 AM
9-5 Sturup ESMS 11:28 AM
9-5 Kastrup EKCH 11:45 AM
9-5 Hans Christian Andersen EKOD 12:27 PM
9-5 Gesten Glider Field EKVE 12:47 PM
9-5 Vandel AB EKVA 12:56 PM
9-5 Billund EKBI 1:03 PM
9-5 Stauning EKVJ 1:20 PM
9-5 Thisted EKTS 1:50 PM
9-5 Aalborg EKYT 2:08 PM
9-5 Saeby (Ottestrup) EKSA 2:23 PM
9-5 Save Goteborg ESGP 2:50 PM
Flight time: 7:53 35 stops
Continuing on from Drachten, heading South to Giethoorn, Venice of Holland.

Lelystad, a city build on land reclaimed from the Zuider zee, now called IJsselmeer.

The typical Dutch landscape, flat as a pancake

The famous motorsport circuit TT Assen, next to Assen.

Leaving the Netherlands in the North East at Delfzijl

Exploring the rest of the Wadden sea islands, Spiekeroog

Femø off the coast of Denmark, standing out from the air as a big target

Legoland next to the airport in Billund

The west coast of Denmark near Vedersø Klit Båke

Stenbjerg, enjoying the endless beach

Unfortunately the Vigsø Battery did not show up on FS 2020 apart from a few random AI generated shacks on the beach. It is a bit further along the coast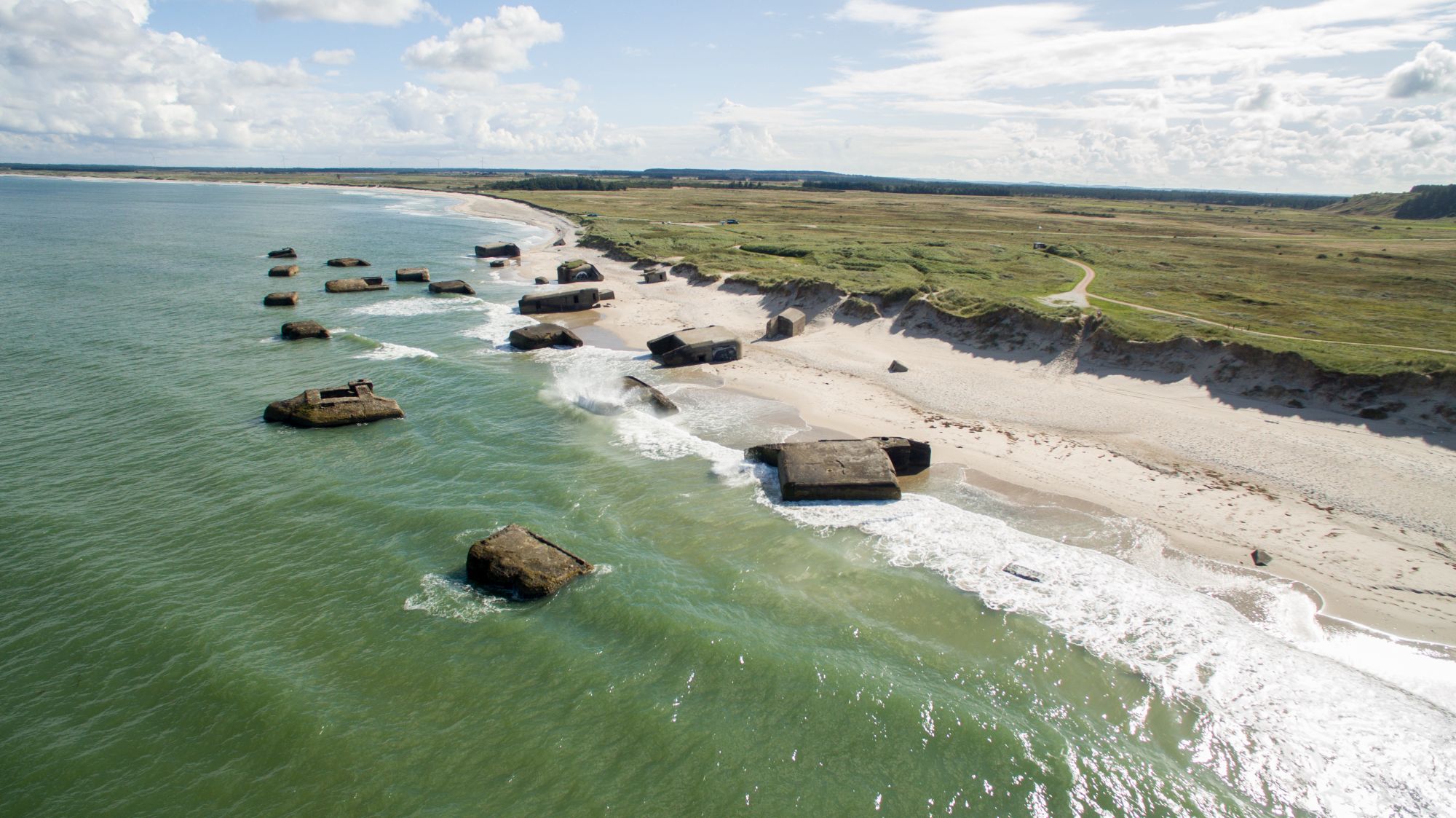 Arrival in Göteborg, Sweden in the dark. One thing that stood out in Denmark was how many windmills there are. The landscape is littered with them.