Leg 293, Cap Dame Marie, Haiti via Jamaica and Cayman Islands to Sandino, Cuba


DAY06_10.PLN (8.6 KB)
I didn't get to see the solar eclipse at home, too early, plus the sun comes up over a ridge where I live. By the time it came out over the tree line, the partial eclipse was pretty much done as well. Next one here in 3 years (and during the day this time). They once told me it's a once in a lifetime experience…
However I did get to see the (partial) eclipse in the Caribbean while flying from Haiti to Jamaica. That's the second solar eclipse I've seen on this tour, first one in Egypt Leg 114 at sunset.
06-10 Dame-Marie MTDA 6:20 AM
06-10 Manchioneal Airstrip MKMA 6:59 AM
06-10 Bath Airfield MKGO 7:03 AM
06-10 Norman Manley Intl MKJP 7:16 AM Kingston capital
06-10 Tinson Pen MKTP 7:22 AM
06-10 Tulloch Airstrip MKBO 7:39 AM
06-10 Ewarton Airstrip MKEW 7:45 AM
06-10 Worthy Park Airstrip MKLL 7:51 AM
06-10 Race Course MKRA 7:59 AM
06-10 Nain Airstrip MKNA 8:08 AM Trees at end of runway
06-10 Kirkvine Airstrip MKWI 8:14 AM
06-10 Silent Hill Airstrip MKCO 8:19 AM Buildings right next to narrow runway
06-10 Puerto Seco Airstrip MKDI 8:29 AM
06-10 Sangster Intl MKJS 8:45 AM
06-10 Mafoota Airstrip MKAN 8:53 AM
06-10 Negril Aerodrome MKNG 9:04 AM
06-10 Gerrard-Smith Intl MWCB 9:52 AM
06-10 Bodden Field MWCL 10:04 AM
06-10 Roberts Intl MWCR George Town capital 10:33 AM
06-10 Vilo Acuna Intl MUCL 11:25 AM
06-10 Rafael Cabrera MUNG 11:53 AM
06-10 Siguanea MUSN 11:59 AM
06-10 San Julian MUSJ 12:27 PM
Flight time 6:07 22 stops
Ready for departure from Cap Dame Marie

Sunrise over Haiti, missing a bit

Clearly visible here

Leaving Haiti behind while watching the moon slowly slide out of the way

Navassa Island, uninhabited, disputed territory between Haiti and the USA

On the way to Jamaica

Jamaica spotted, the clouds are trying to hide it

Arriving at Manchioneal, Jamaica

Manchioneal Harbour

Manchioneal Airstrip, the moon isn't moving very fast

Plantain Garden River at Sunning Hill

Yallahs River

Bull Bay

Harbour View, a community in Kingston, Jamaica

Landing at Norman Manley International Airport

Still a bit missing from the sun

Kingston, the capital of Jamaica


Originally inhabited by the indigenous Taíno peoples (4000-1000BC), Christopher Columbus claimed the island for Spain in 1494. The Spanish established their first settlement on the island in 1509. As on many other islands, the indigenous population started dying from imported diseases and enslavement.
Tinson Pen Aerodrome in Kingston


The Spanish started to bring African slaves to the island for labour. Some of them escaped to the interior, mixed with the left over Taíno and became known as Maroons.
King's House Jamaica in the middle of the park and Bob Marley's former home / museum just past the park on the left side of the road below


In 1655 the English invade Jamaica after a failed attempt to conquer Santo Domingo (Dominican Republic). Then English captured the island in 1660 with help of the Maroons. During the centuries of slavery, Jamaican maroons established free communities in the mountainous interior of Jamaica.
The Spanish made several attempts to recapture Jamaica. The British responded by supporting pirates attacking Spanish ships, as a result piracy became rampant on Jamaica.


Spain recognised English possession of the island with the Treaty of Madrid in 1670, thusthe English authorities tried to clean up the rampant piracy on the island.
Emancipation park, a commemoration of the end of slavery


The British outlawed salvery in 1834 with full emancipation in 1838, after many slave rebellions, the last one in 1831 known as the Baptist war. It was not the last rebellion though, in 1865 the Morant Bay Rebellion took place because of continued racial discrimination and marginalisation of the black majority.
The national gallery of Jamaica, some art pieces depicting the brutality used in squashing rebellions


Jamaice became a crown colony in 1866, In 1958 it became a province in the Federation of the West Indies, a federation of several of Britain's Caribbean colonies, and became fully independent in 1962 (although still a part of the commonwealth)
Bob Marley (1945-1981) Museum, one of the pioneers of reggae

Who doesn't know Bob Marley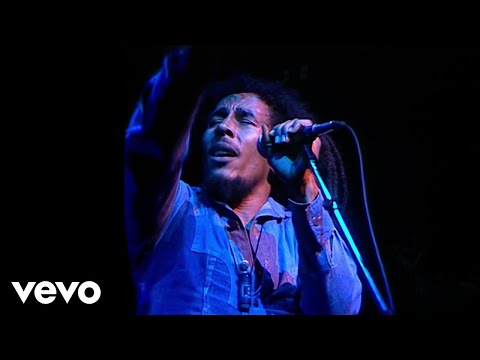 Perfect music to fly on by, Bauxite Plant (Formally ALCAN) at Ewarton

Ewarton Airstrip, got my safety glasses out

Worthy Park Airstrip, err is this an airstrip or not

The airstrip might be on the left of the road, hard to tell while landing with cars driving in tall grass

Race Course Airport or rather VernamField Development

Gimme-Me-Bit village with VernamField Development

Kirkvine Airstrip, last sign of the eclipse

Departing from Silent Hill Airstrip in Manchester Parish

Turtle Beach and Queens Monument

Braco Airstrip, missing from the game in Braco

Spot Valley Raceway in St.Bran's Burg

San San

Montego Bay, the capital of Saint James Parish on Jamaica's north coast

A major cruise ship port


Sam Sharpe square on the right with a monument to the abolitionist Baptist preacher Samuel Sharpe who led the Baptist War in 1831. The slave rebellion which led to the end of slavery 3 years later.
Dead End Beach sometimes called Buccaneer Beach


Nothing sinister about the name, it's just at the end of a dead end street, at the airport
Cayman Brac, a small island part of the Cayman Islands

West End on Cayman Brac with Gerrard-Smith International Airport


On Google and Bing it's Captain Charles Kirkconnell International Airport
Blossom point on Little Cayman island, looking for Bodden Field

Found it, another misplaced marker, named after the first permanent inhabitant of the island

Point of Sand on Little Cayman

Arriving at George Town on Grand Cayman, the capital of the Cayman Islands


The Cayman Islands is a self-governing British Overseas Territory
George Town/Owen Roberts Airport


No archaeological evidence for an indigenous presence has been found on the Cayman Islands. The first recorded permanent inhabitant (Isaac Bodden) was born on Grand Cayman around 1661. England took formal control of the Cayman Islands, along with Jamaica, as a result of the Treaty of Madrid of 1670.
George Town


As on all the other islands, slaves were soon imported from Africa. Hence today, the majority of native Caymanians are of African and/or English descent.
Cayman Spirits and Camana Bay


The Cayman Islands became officially administered as a dependency of the Crown Colony of Jamaica in 1863. They became a separate Crown colony in 1962, when Jamaica became an independent Commonwealth realm.
Flip Flop Tree, Smiths's Barcadere and Governers Beach


We have one of those shoe trees here, started by a grandmother in 2004 by nailing her grand kids' shoes to the tree. It got so popular it needed some cleaning up a few years ago.
The Cayman islands is known for its great diving and snorkeling opportunities. The USS Kittiwake is a popular 'wreck'. Purposely sunk to create an artificial reef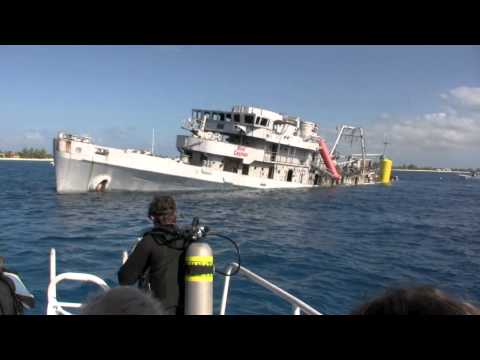 8 years later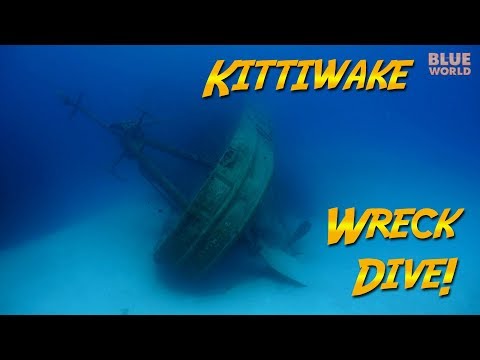 Barker's National Park

Playa Paraiso Beach on Cayo Largo, Cuba

Vilo Acuña Airport

Playa Sirena behind me

Islets in the Caribbean Sea, sadly no water masking in this region

Isla Gerona

Cayo Campo

Cayo Tablones, odd lightning

Siguanea on Isla de la Juventad

Aeropuerto Siguanea

Arriving at the main island of Cuba (largest island in the Caribbean) at Laguna de Cortés

Cortés

Laguna el Pesquero

Final stop today in Sandino

San Julian Airport

Sandino, I feel a sudden urge to play Tropico

Parque Nacional Guanahacabibes near Sandino, southwest end of Cuba

Exploring Cuba next. it's a big island, will probably take more than one leg to traverse, but at least I should reach Havanna tomorrow.