Leg 304, Tifton, Georgia via Florida to Fairhope, Alabama, USA


DAY06_21.PLN (14.2 KB)
Exploring the coast along the Gulf of Mexico. The day started out very nice yet the rain moved in later in the morning. PG Areas are a bit less dense here, yet still a lot of detail to explore. Hitting every PG area is the goal! (Although meanwhile new ones have been added in Europe, another day)
06-21 Henry Tift Myers KTMA 6:23 AM
06-21 Moody Afb KVAD 6:34 AM
06-21 Valdosta Rgnl KVLD 6:41 AM
06-21 Finlayson Farm 9FL8 6:52 AM
06-21 Jefferson Landings 74FL 6:55 AM
06-21 Berry Grove 7FA8 7:01 AM
06-21 Charlotte's Field 53FD 7:09 AM
06-21 Tallahassee Intl KTLH 7:19 AM PG Area
06-21 Flat Creek 5FL6 7:41 AM Jim Woodruff Lock 30°42'30.3"N 84°51'48.7"W
06-21 Lawrence 1FD0 7:55 AM
06-21 Hammock 5XFL 8:02 AM
06-21 Carrabelle-Thompson X13 8:19 AM
06-21 Dog Island FA43 8:25 AM
06-21 St George Island F47 8:37 AM
06-21 Apalachicola Mun KAAF 8:41 AM
06-21 Costin A51 8:49 AM
06-21 Mexico Beach KMEX 8:58 AM
06-21 Tyndall AIr Force Base KTYY 9:00 AM
06-21 Tyndall Afb KPAM 9:03 AM
06-21 Panama City-Bay Co Intl KPFN 9:10 AM Panama City PG Area
06-21 Panama City Beach Airstrip FA07 9:25 AM
06-21 Destin-Ft Walton Beach KDTS 9:55 AM
06-21 Eglin Afb/Destin-Ft Walton Beach KVPS 10:02 AM
06-21 Eglin Air Force Base KEGG 10:05 AM
06-21 Wright KWRG 10:09 AM
06-21 Eglin Test Site B6 FL34 10:15 AM
06-21 George T McCutchan 8FL6 10:19 AM
06-21 Whiting Field Nas South KNDZ 10:23 AM
06-21 Spencer NOLF KNRQ 10:29 AM PACE PG Area 30°36'23"N 87°10'49"W
06-21 Pensacola Intl KPNS 10:44 AM
06-21 Garcon Field 24FL 10:48 AM Gulf Breeze PG Area 30°21'59"N 87°10'30"W
Pensacola PG Area 30°24'26"N 87°13'5"W
06-21 Pensacola Nas/Forrest Sherman KNPA 10:59 AM
06-21 Ferguson 82J 11:02 AM
06-21 Perdido Winds Airpark AL08 11:08 AM
06-21 Barin NOLF KNBJ 11:11 AM
06-21 Edwards KJKA 11:15 AM
06-21 Dauphin Island KEAF 11:26 AM Traffic on 'runway'
06-21 Jeremiah Denton 4R9 11:35 AM
06-21 H L Sonny Callahan KCQF 11:42 AM
06-21 Klumpp AL78 11:47 AM
Flight time 5:13 39 stops
Departure from Henry Tift Myers Airport

Leaving Tifton behind before sunrise

There she is, above Cook County


That's my Germanic background speaking, the sun is regarded as male in English speaking countries. Same with the moon, male in Germanic countries, female in English countries. In Russian its different again and the gender of the moon depends on the phase, Luna is feminine, while Mesyats (waxing half moon) is female.
Berrien County

Flying out of Moody Air Force Base

Valdosta

Landing at Valdosta Regional Airport

Highgrove Farm

Brooks County

Finlayson Farm

Jefferson Landings, Thor follows me where ever I go

Berry Grove

Berry Grove Airport

Charlotte Field

Upper Lake Lafayette and Piney Z Lake

Tallahassee International Airport

Bobby Bowden Field at Doak Campbell Stadium, named for its longtime Hall of Fame coach

Tallahassee is home to Florida State University

C.K. Steele Plaza (bus stop) in Tallahassee, the state capital of Florida

Florida State Capitol (1977 skyscraper) and Florida Historic Capitol Museum


Interesting configuration…
First Baptist Church of Tallahassee

Continuing on to Jim Woodruff Lock on the Apalachicola River at Chattahoochee

Holding back Lake Seminole

Hammock Airport

Carrabelle-Thompson Airport at Tate's Hell State Forest


Named after Cebe Tate, a 45 year old local farmer plagued by a panther that kept attacking his livestock.
There a multiple versions of the local lore
Dog Island, Florida at St George Sound

Dog Island Airport

Dr. Julian G. Bruce St. George Island State Park

Apalachicola Municipal Airport

Costin Airport in Gulf County

T. H. Stone Memorial St. Joseph Peninsula State Park

Mexico Beach in Bay County, Florida

Tyndall Air Force Base

Westrock in Panama City along East Bay

Panama City-Bay Co Intl


Looks like this airport has been closed for a while, yep closed October 2010
Hampton Harbour along Grand Lagoon

Rick Seltzer Park

Hotel Edwater Beach Resort and the M. B. Miller County Pier sticking out

Shipwreck Island Waterpark

Hidden Lagoon Super Race Track and Golf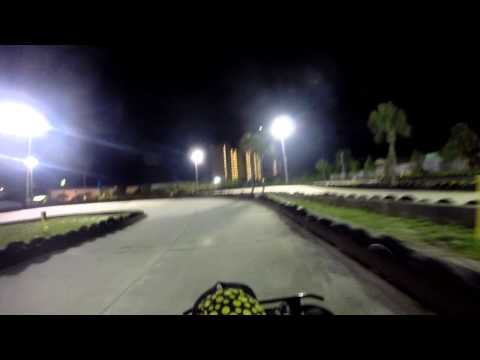 Panama City Beach City Pier

Pinnacle Port between Philips Inlet and Powell Lake

Henderson Beach State Park, Indian Bayou Golf & Country Club


and the Mid-Bay Toll Bridge accros Choctawhatchee Bay
Henderson Beach State Park

Destin-Ft Walton Beach Airport

Eglin Air Force Base

Wright Airport

Eglin Test Site B6 at Camp James E. Rudder

Spencer NOLF Airport, helicopter training site

Santa Rosa Energy Center

Plant Crist on the Escandia River

North Northwest Pensacola

Pensacola International Airport

Garcon Field in Yellow River Marsh Preserve State Park

Plaza De Luna Memorial Monument in Pensacola


Statue of Spanish conquistador Don Tristan de Luna
Admiral Fetterman Field at Community Maritime Park

Bayou Chico Bridge

Pensacola Nas-Forrest Sherman

Home to the National Naval Aviation Museum

Jack Edwards National Airport

Gulf Highlands

Baldwin County

Fort Morgan, 19th century military fort at Fort Morgan aka Fort Bowyer, Baldwin County, Alabama

The Estuarium at Dauphin Island Sea Lab

Jeremiah Denton Airport on Dauphin Island

Dauphin Island Bridge Hwy 193

H. L. Sonny Callahan - Fairhope Airport

FInal stop today at Klumpp Airport near Fairhope


Looks like it's no longer in use, an over grown field while the 'terminal' area is used for storing campers and boats (Street view from April 2011)
It says it's operational (2013 data) and has been around since 1987, private strip
https://www.airport-data.com/airport/AL78/
To Mobile and New Orleans tomorrow, further along the coast.