The developer response is above…that was 4 days ago, so hopefully soon!
Defs gonna be saving up for this! Any plans to bring other Soviet planes (or helicopters) to the sim in the future? There's a distinct lack of them currently D:
Hi AI13X7895:
Thank you so much! P.s can you please contact me at:
………@………com😉
As a reviewer/news-poster for FSVisions.nl i want to ask a personal question.
Thank you and keep up the good work!
P.s. my girlfriend Yana is also from Kiev, now she lives here in Holland with me.
Greetings
Matthias
Thank you Skrimps7729, missed that one

Just replied on your email. Thanks!
Nice video. Thank you
To be honest though, I am far from convinced by the sounds of this add on.
Maybe, it sounds like this in real life??
Hi,
Yes i replied

I downloaded my review copy
Ps thanks!
Greetings
Matthias
If I may suggest? Remove your email address, for all to see.
Hi,
Thanks, deleted it. Ps was an email witch i specially made for this forum.
But thanks for your advice anyway​:+1: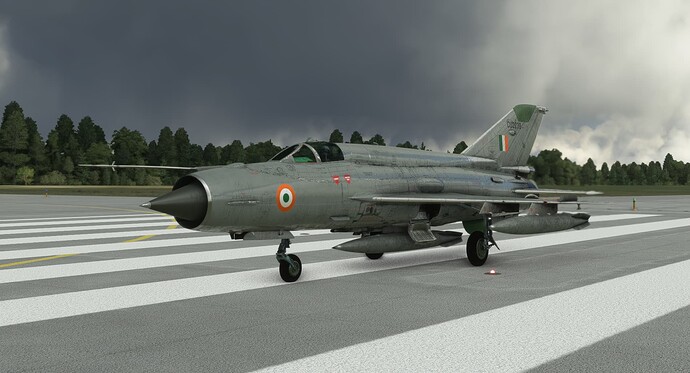 We created new livery for Indian Air Force
You can download it from our site in download section
uzip it to comunity folder
If you have suggestions for liveries - share the referenses here. We will include them in the next livery pack.
Yes, simple paint kit is available on download section of our site
It would be awesome to see you work your magic on this bird!
When update will be released (cold dark start chute bug , and ability to reload chute)
6 days ago the developer said the update was accepted by the marketplace, so maybe tomorrow? That's the problem with the MP.
I will second this - great looking livery.
For proper info-
Czechoslovak Airforce still in that time.