My Zen Desk ticket has been changed to resolved along with the Auto Pilot bug with no explanation… great service
did you ever fix this? Same issue here
Still experiencing it. Not fixed.
Ground textures were always blurry above 10 000ft. I don't think they'll change that before dx12 and dlss.
If you are getting louzy ground textures the fix is to ensure you are actually logged in to X-Box (microsoft) open your X-Box app and log out and back in. this corrects the issue 90% of the time. if you are not properly connected you do not receive the online data.
Not only this but I find using the XBOX network settings check the latency and packet loss.
If you have a lousy route to the server it will cause issues with the timely auto gen of the scenery.
I have no issues and to compare mine is 42 ms 0 % packet loss. Those with higher consistent latency expect terrain to look lousy.
Yup, this is still an issue that needs addressed. I feel like in the beginning, everyone was hunting for better FPS and that's what the dev's gave us, but at the cost of making the sim look terrible. Need an answer other than, "adjust your settings," because it doesn't matter if my settings are on LOW or on ULTRA… It looks like the same ■■■■. Obviously something is wrong because the amount of us that are experiencing this.
Oh okay ! I thaught I was having bad ground textures because I was flying over remote Africa places lately but I also have a very low internet consumption… Hope this will be fixed soon.
same Problem Here. i did not had this bad textures at launch, so iam guessing a update broke it. (LOD set to 200 on both pictures)
we need a dedicated slider for sat picture quality.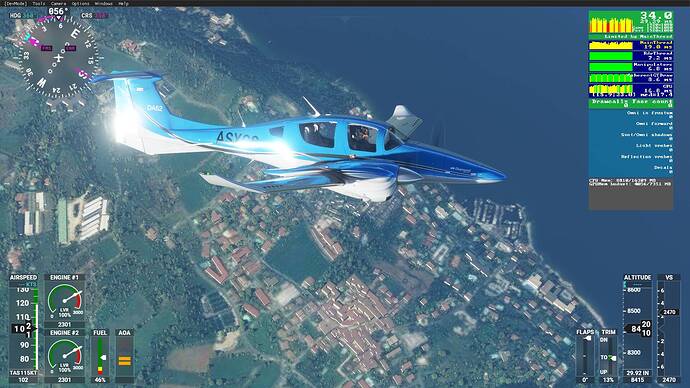 So rather than the people wanting better fps simply reducing their settings, they have made the entire game worse looking for all. Welcome to the Tyranny of the Majority!
What do you think about another LOD downgrade we got with the very last patch? This issue is here for months and they Are still just downgrading visuals, ignoring thoughts of community.
Last downgrade is even mentioned in patch notes: " * Optimization on photogrammetry loading"
Yes can confirm that as well. LOD is getting worse and worse after update… FFS! Lets get back to Update 4 and stay there til DX12
Yeah noticed a decent amount of quality loss with this patch. Looks terrible.
I just made a flight in A320 in the south of Japan and south of France, i do confirm texture getting worse and worse.
Sometime today i got the "Connection lost" message during flight. and then "connexion established"
What are they doing
Mine is sitting at 146ms. Using Ethernet Cat6a cable.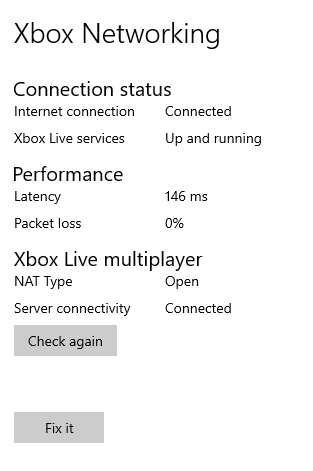 Asobo especially Mr Sebastian Wloch should try to introduce as many tweaks as possible in the Options maybe under an Advanced category So pleople can try them On and Off.
Several times during the stream on Twitch he manifested superficiality over bugs that were actually present (thunder planet for example but they were others too) . Now the ground texture getting trashed was the same… he downplayed it as "I don't see any problem in all my flights I don't know if is possible to be a problem" and then some lengthy rationalisation some info about how it supposed to work but mostly something to make him cool about the "nonexistence" of the problem.
The problem exists and is bad.
Well, actually, I'm not sure what the problem is either that you're reporting. It would help if there were some before and after photo comparisons because honestly, everything looks OK for me
To solve this problem is important for me but also for the whole community because tomorrow can happen like me…halfway through the flight, I swear! halfway through the flight, every tree has disappeared and has never returned in all simulations.
try to reduce all the graphics and turn off everything even bing! in my opinion your images will be better than these! please try.!I formatted the disk c: deleted fs thousands of times deleted settings folder and nothing works anymore on the same computer…but is it possible?
I've been so bitter for a month now I can't fly anymore… it practically looks like fs2004!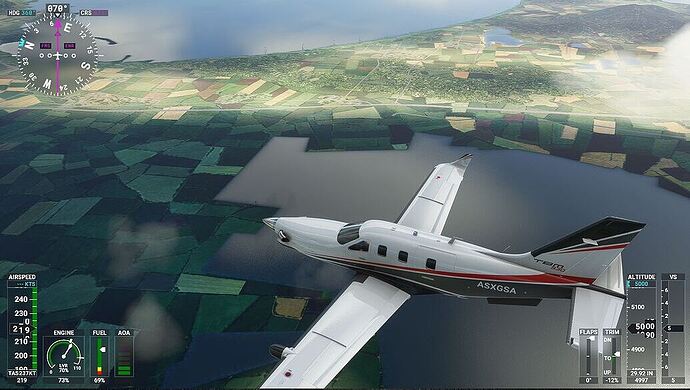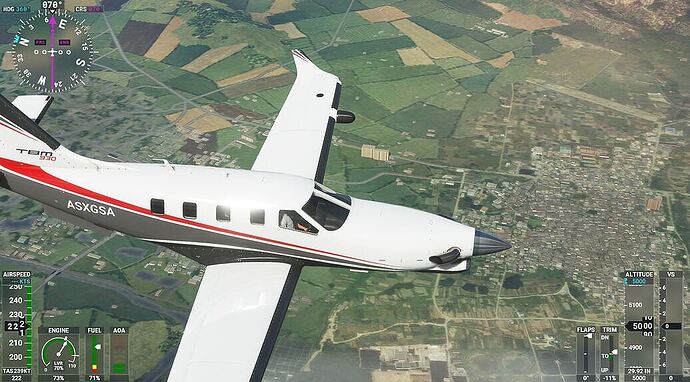 thank you for existing guys…I was going crazy thinking I was the only to have this problem…please watch my video to the end and you will understand…I uninstalled everything and I don't want to waste any more time with this simulation until 6 months at least! how disappointed I am…I had some fantastic images until about October 20th!
the video is the defective scenario of course!