Haze needs a lot of work, but i don't think anyone's being unreasonable by asking for a toggle to turn this effect on/off at will. Afterall, sometimes it really works and other times it's overkill. Some examples below:
Here is where it works well, on a cold dawn at Anchorage,Alaska .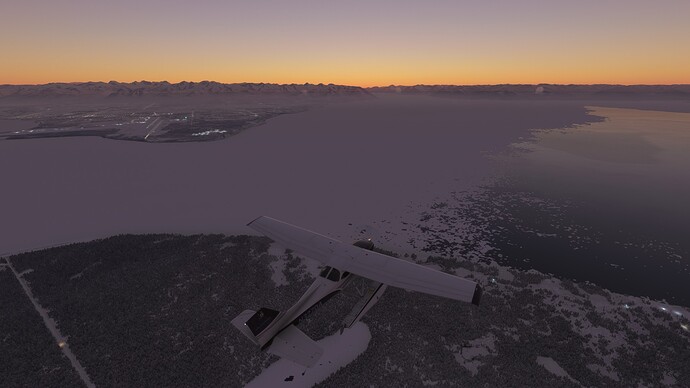 And here is where it doesn't,… on a hot day at San Miguel, Argentina. Although we're looking at 8km visibility, this resembles smog/pollution far more than haze created by heat/humidity.